Creating a website that works anywhere and at any time
Smartphones have penetrated our daily lives, way beyond our expectations and it has projected countless impacts on a business organization. Understanding the prominence of smartphones in this digital era, Allianze Technologies aims to distribute the best and professional responsive web design/development services at a highly economical price.
Rather than being just a trend, the practice of responsive web development has become a vital part of every startup and large enterprises. Being one of the best and top professional web companies, our dedicated experts create content that can be viewed easily on any platform or device.
Website Optimization – Easy Means to Switch from Desktops to Mobile Screens
Allianze Technologies, the leading custom website design and development company affirms to develop a strategical solution that would fit your business needs. We'll resize the content corresponding to your requirement and knock out the need for coding and organizing multiple interfaces.
Our Responsive Web Design/Development Services – Affordable Way to Boost Sales
Amid this growing digital competition, we understand the fact that most of your customers access the business products through smartphones or tablets. This has often led to the rising demand for successful and effortless responsive web development services. As a matter of fact, you have landed at the right place – Allianze Technologies, the best web company.
If you do not want to lose out on existing and new customers, hire us and transform your website into a responsive one. Our responsive web design and development services will focus on adjusting your website content and other elements, depending on the device used by your visitors. Our custom website development strategies will enable your customers to view the website smoothly on any device (smartphone, tablet, etc.), maximizing the user experience. Before we design a responsive website, our developers and talented designers will initiate the task of understanding your customers.
Excelling Areas of Responsive Web Development at Allianze Technologies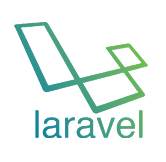 Laravel Development Services
Allianze Technologies has earned a valuable reputation by offering first-class Laravel web development services to our global clientele. Our team utilizes the open-source PHP framework for custom Laravel web development services. The numerous simple codes will help to create exciting business websites for various industrial domains. Laravel is an affordable means for creating a responsive website as it offers various benefits – reusability, stability, flexibility, and quickly. Being a notable Laravel development agency, we are established in offering the following:
Custom Laravel development service
Laravel app development
Laravel enterprise solution
Laravel migrations and upgrades
Laravel consulting and strategy
Laravel customization and integration
Dedicated Laravel development team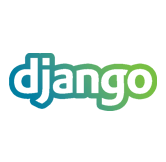 Django Web Development Services
If you are seeking to create a robust and business-oriented web application with Django software, hiring the Python Django experts from Allianze Technologies will be an affordable solution. Being a proficient Django app development company, we create websites or web apps that are simple, precise, and reliable. It offers trusted and robust back-ends, boosting the creation of a powerful app with minimal codes. Our Django web development services offer numerous advantages such as quicker traveling from concept to completion stage, feature-rich framework, scalable Django solutions, and strengthening security parameters.
Django web application development services
Django mobile app development
Django website development
Django eCommerce development
Django template design
Django migration
Testing, maintenance, and support
Other Responsive Web Design and Development Services Offered By our Experts

Customized responsive web development solutions
Creating responsive eCommerce websites, blogs, and forums
Designing responsive layout
Open-source development services
Custom web design and development

Need for Having Responsive Web Development
In recent times, Google has made a new update stating that the search engine prefers highly responsive websites. Being responsive implies that you need to focus on managing one website, as you can find desktop and mobile versions at one stop. The custom responsive development services ensure to remove the duplications, error redirects, and other notable usability flaws.
Responsive Web Development Services by Allianze Technologies
Allianze Technologies in-houses the best team of dedicated developers and designers who are well-versed with the responsive website development service. Our affordable custom responsive web development and design solutions will enhance your business leads, converting them into successful sales. Our team has the ability to keep their eyes glued on the latest trends, delivering an impeccable UI and UX that is compatible on all screens.
Building a stronger online presence
Affordable custom responsive development solutions
Generating the user-friendly results in a short time
Minimizing the bounce rates
Improving website traffic
Best experience on all devices
Allianze Technologies will contribute to creating the best impression on your customers, leading to subliminal experiences and enhanced opportunities. Send us your requirements to [email protected]