Did you know that explainer videos can increase your conversion by 85%? That explains why we see so many explainer videos on the internet, especially, the social media networks. These are videos that explain how to use your products and services most efficiently to make the most of it. They not only introduce your brand and products to your target audience, they also help to attract leads. Videos are generally proven to engage more leads than images and text. If your offshore web development company offers to create and upload explainer videos on your website, here are some points to consider before you create them: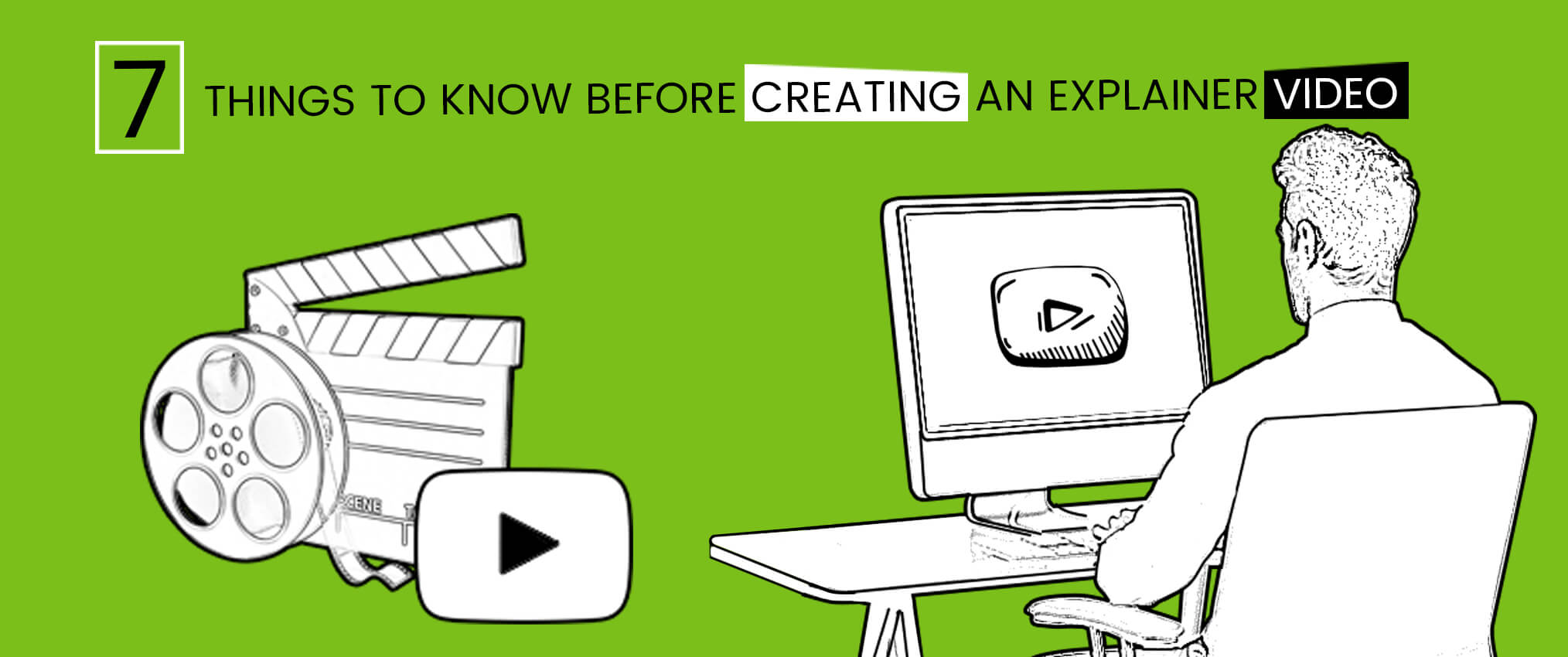 Know your audience
Before you start out creating the video or the concept for the video, you need to understand who your audience is. Audiences have different tastes. Unless you cater to their likes and tastes, you will find it difficult to make the most of the explainer videos. You may consider a reputed video animation services to consult regarding what kind of videos will attract your kind of audience.
Don't miss the call to action
While you create the script, don't miss the call to action. The CTA or call to action is one of the most important factor to include in the explainer video. This is very important when you are using these videos for social media advertising. The call to action should be well-placed such that it appeals the audience to proceed to your website to check out the product.
Choose the right agency
Choosing the right agency to create videos is important. They will have the right technologies and will know better what concepts sell to your target audience. Moreover, they will have the right technologies to create and publish the explainer videos to reach the right audience.
Tell a story
Don't get too formal creating the video. The story-telling way of explainer videos are quite popular and engaging. People would rather listen to a story than listen to boring lectures! A competent explainer video creation service provider will know this better and create a story that will appeal to your target audience.
Prepare a killer script
The script is what will make your explainer video a traffic-puller. Spend time and effort to create a killer script that's simple, short and engaging. A good script will carry the video forward successfully. Hire a good agency and script-writer who is experienced in writing for explainer videos
Focus on the voiceover
When it comes to digital marketing services, the explainer video's voiceover should be very impressive. The voice and the tone can make a huge difference even if the visuals are not that appealing.
Optimize the video length
Short videos are proven to be more effective than longer ones. If you check the social media networks, you will see more people engaged in watching short videos that are 2-3 minutes or less. It's a quick watch and people don't mind spending that much time to watch a video. Many people tend to keep the longer videos for watching later even if they find it interesting. By the time they get some time, they will have quite a few to watch which reduces your video's chances of engaging with your target audience.
To know more about our video animation services, feel free to submit your queries at
[email protected]
.