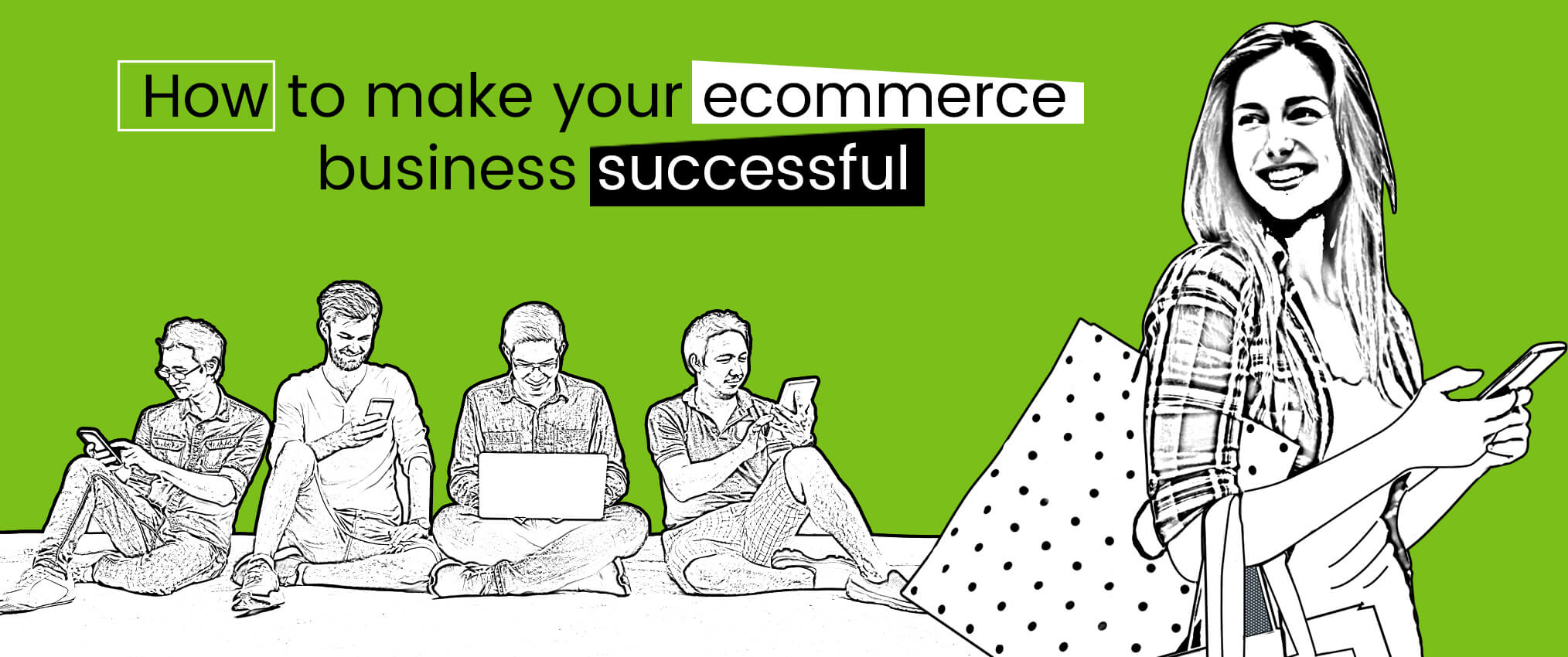 Retail has already moved out of brick and mortar stores to palmtops! E-commerce has become a rage among people of all ages. It is convenient and cost-effective as far as the customer is concerned. Moreover, people do not have the time and patience to endure the long traffic and travel for shopping. When they can get everything on the click of a button, people would definitely prefer that over the conventional brick and mortar stores. But there's gruesome competition amongst the eCommerce traders and hence, you need to take good care of your brand positioning and have a fantastic ecommerce website. Attractiveness, responsiveness and security are the major components required for creating winning ecommerce website.
Here are the 5 points to make your eCommerce website successful:
Be customer-centric
Every business needs to be customer-centric to flourish. Ecommerce is no different in that aspect. Since the business has presence only on the internet, it's website has to be as good and attractive to bring in leads and to convert them. The ecommerce website design makes a huge impact on its functionality, security and attractiveness. There are many elements to be added in the design level such as responsiveness, SEO, creativity etc. that make the website and business successful.
Use Social Media
Social media networks are lead magnets. Social media networks help to reach out to a large audience and also help in conversions. Business pages, group and individual interactions, social media posts etc. can attract a lot of leads as well as customer interaction. It is the most effective and fastest way to reach out to individual customers. Ecommerce businesses that make use of social media optimally will be successful.
Do SEO
SEO or Search Engine Optimization works wonders to your website. During your ecommerce website development, you must add the various SEO elements such as tags and keywords along with attractive images. You can implement White Hat SEO techniques to bring in more traffic and to land in the first pages of SERP. This helps eCommerce businesses to become successful.
Go Mobile
Today, more customers are using mobiles that desktops to search for information and to shop. Mobility is a must when you plan an ecommerce business since mobiles offer better customer interactions, information, and conversions. Make sure that your website is responsive and also consider having a mobile app for your business. These both can help your ecommerce business to succeed.
Collect Information
Ecommerce businesses depend heavily upon the information collected online over the website or from social media networks. You can understand the customers' purchase patterns. Latest technologies help in predicting the customer's purchase patterns based on which you can plan your promotions. Your ecommerce development must make sure to have ample provisions to collect information ethically to offer personalization and recommendation for better conversion rates.
[contact-form-7 id="35" title="Request a free quote"]
Ecommerce websites will find paid advertisements on Google and social media networks quite useful, at least in the initial stages. Once you have a decent customer base, your customers will help you flourish with social media shares and user reviews.