Mobile apps might seem very simple and easy to use but developing mobile apps far from its simplicity. An outstanding interactive design helps users to operate a mobile app smoothly. Interaction Design is mainly deals with how a user interface works-what a user clicks on, how the applications is organized and what happens after the user performs an action.
Interactive design helps to make an application easy to use. It is very difficult to develop a simple interactive user interface. A designer should be careful to organize functions and information in a way that is familiar to browsers. An effective and simple design enhances the user confidence to use mobile apps. For developing an easy interactive design, use established and well-known strategies and innovative technologies.
Interactive links and buttons should be easy to make out from other elements on the page. In addition to coding interactive elements, the designers also should be capable to explain their functions programmatically.  For creating an effective interactive design, highlight all the buttons and links to be easy for the users.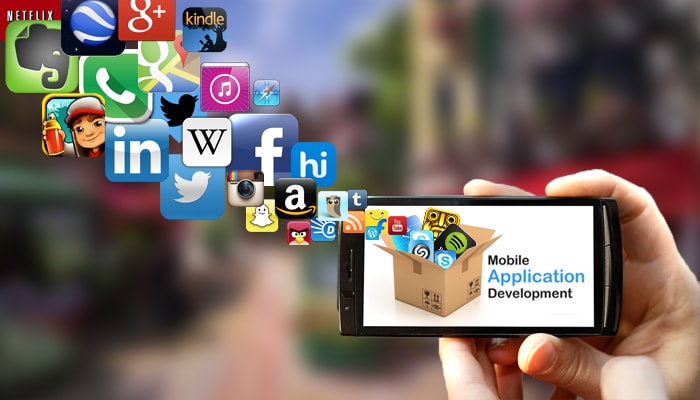 If application designers want to operate their app on multiple operating systems, keep in mind that to use great interactive and responsive design to develop mobile apps. Each operating system has a set of interaction design guidelines and it enables designers to develop an appropriate app. It is better to develop an app with one or two extraordinary features than including more elements.
Text will require more space than icons, therefore, use simple icons to communicate with your mobile app users.  Icons are easy to understand for anyone and save maximum space to achieve a great interactive design for developing an app. Lots of experience, hard work and patience are essential for app developers to develop a well-executed and user-friendly mobile app.
In the world of mobile apps, it is not possible to provide with how to use guide. The users want to take effort to figure out how an app works. Use contrast colors to indicate important buttons and bold typography to point out what user wants. A great interactive design should have a detailed menu. There a different type of menu bars such as side menu, tabbed menu, hub menu and expanding menu.
Conducting research on mobile app users allows designers to create a tailor-made app. To know your users and it will enable you to develop most suitable app for them. The use of common and familiar mobile patterns will enhance the usability of mobile append it also help to create 'feel at home'.