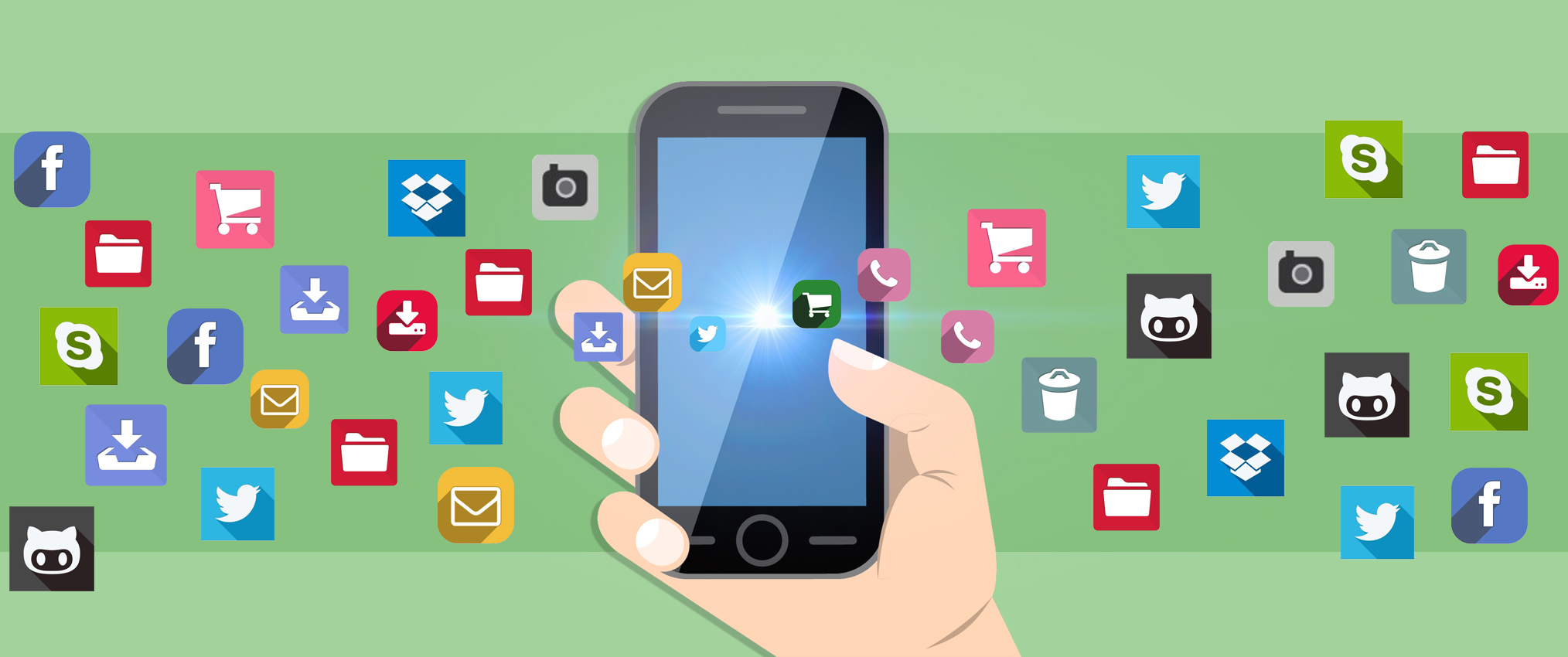 With the onset of new technology advancements from time to time, apps are getting outdated. And the multitude of choice in Google play store will leave you bewildered. Mobile app development services are a group of highly skilled and experienced analysts, UX experts and certified software engineers who are well acquainted in building apps for all major platforms. They keep developing new apps which will be very helpful in our day to day life.
With the rise in trend of mobile technology, many Mobile app development companies are looking to Outsource Mobile app development services to offshore locations like India. Outsourcing of custom mobile software development can provide users with access to information at any time or any place. Choosing a right mobile app development service is very critical to the success of your project. For this outsourcing, your services to offshore companies is very necessary. For this web development in India is highly progressed and with it rapid results are available which provides 100% transparency and better quality products. Over the last few years Mobile app development services India have received a boost because they possess a certified software technicians who are well equipped and have got a strong work ethic which helps them to improve their services. Here is a list of 10 very essential mobile apps for the year 2017.
Skype - Microsoft owned Skype has been letting you chat all over the world for free for years. The newly updated iOS and Android apps include video group calling where you can chat to up to 25 friends at a time.
Whatsapp is the most popular chatting app which said goodbye to sms. This app helps you to pass messages, videos and you'll be able to group chat too. Makes voice calls too.
Venmo is a management app that lets you make and share payments among friends and colleagues like splitting the bill, rent, tickets or anything. It makes it easier to transfer money to and from friends without the hassles of searching for an ATM.
Clean master is like the mop and bucket that you need to scrub clean your phone or tablet. Clean master junk file cleaning scans your phone and removes all unwanted cache and residual files.
Opera max - Unless you have an unlimited Data supply, you'll want to get the most of your data supply. For this Opera max is an essential app which crunches down the size of images, videos and speeds up video load times and saves up to a third to almost half of your data.
Pocket free - You find an article online, but not free to read it now. Then you can use pocket free app to read it later without internet connection. This app allows you to save article and videos to read and watch later across any Pocket enabled device. This very essential app always comes handy during flight delays, long bus or train journeys and all.
Snowball - this social app will help you to juggle multiple social networks across loads of different apps. This will help you to manage the copious amount of information that gets thrown at your phone or tablet every day. Notifications are handled in a separate dropdown tray and you can easily switch between different networks.
Facebook -this social app is definitely here to stay with being the world's biggest social networking site, compressed in to your pocket. The messenger has been made in to a separate app which you will need in order to get the full Facebook experience.
Timehop is a social app and will help remind you what you did on this day a few years back or how you looked in that hairstyle five years ago. This app also brings reminders of memories forgotten. The first time your baby walked, the road trip you had taken, or the day you met your loved one. Plugging into twitter, Facebook or Instagram, Timehop gives you a slice of your past life every week. As the saying goes, we should never forget the path that we have come from.
TrinusVR entertainment app- Unlike the Oculus Rift which can get your budget swooping high, the next affordable and yet high end taste of Virtual reality will be TrinusVR. It lets you stream PC games into your Android Phone just like Oculus Rift and you mount this on your Google Cardboard for a passable VR experience. First try out the free trial version. This is a paid app.