The marketing domain's high competence gave rise to Account-Based Marketing (ABM) as it's exceptionally successful and impactful in current marketing tactics. Business firms are now massively outsourcing it to offshore internet marketing services providers due to its effectiveness.
Implementing this scheme of digital marketing solutions ensure high potential and beneficial aspects, with fast closing times for many business deals. Also, ABM is budget-friendly and propels businesses with enhanced and efficient outcomes, with increased ROIs. ABM can also connect and provide you awareness regarding marketing campaigns entirely through marketing pipeline and closed/won business deals.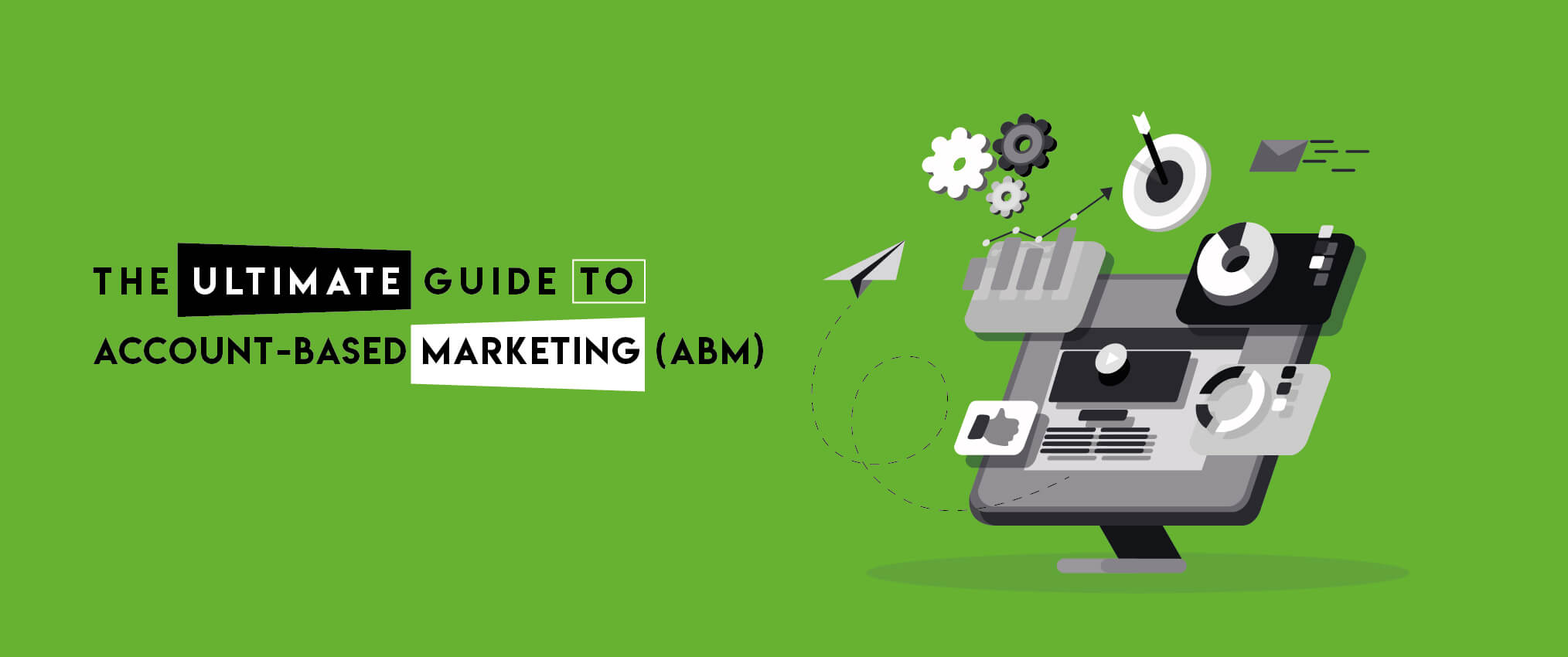 But what exactly is Account-Based Marketing (ABM)?
In simple terms, it is tactical and has a different approach from digital marketing services. It considers an individual (business) customer's account, (existing or prospective) with a market of its commonly done by enterprise-level organizations to drive sales. Businesses with multiple stakeholders or buyers can highly benefit from ABM.
Types of ABM:
Email list-based:
This type of ABM targets potential buyers and influencers at big companies. CRM data or in-house marketing automation are used to serve ads to selected account holders. Third-party lists are also rented or bought from contact data providers or other digital marketing services data providers.
IP-based
IP address blocks are deployed in this type of ABM to target the right audience from a list of chosen/target accounts. The data partner or external digital marketing solutions provider then matches it with users with these IP address blocks. Mid and small scale companies can benefit from IP-based ABM.
Predictive
This focused type of ABM can identify new or similar contact and accounts to the data of accounts that have made past conversions and is not connected with existing contacts. This type of ABM utilizes in-depth evaluation, analysis, and prediction methods to guarantee the best results. This internet marketing services tactic is useful for large scale companies that generate massive amounts of data.By combining these three tactics to your requirements, and then corresponding to target accounts, you can achieve the highest engagements and conversions.
How to Implement the best ABM?
Assemble Your ABM Team
The initial process is to gather your core sales and marketing team. Set the bars of expectations, goals, and key performance indicators (KPIs). And makes sure it is done before working out your first campaign. And always keep in mind that ABM is a joint effort between the marketing and sales team.
Set the bars for Your ABM Goals and Strategies
When the core team is assembled, and impart the goals and strategies in your mind. And it will be better to focus on a single goal when you are starting your ABM campaign. The goal can be of any type – successful product launch, market share building, or achieving more customer value.
Identifying and Setting Target Priority
Successful marketing comes when you can identify your target audience. So make a note of your buyers' personas and have it listed in the accounts using digital marketing services knowledge. You can also use market research and predictive ABM technologies to precisely establish ideal customer prospects (ICPs) accordingly.
Render the Right Content
Make new content that resonates with your target accounts addressing their specific issues as well as your company's like it's done in
digital marketing solutions
. Personalize the content according to buyers' persona and even utilize 1-1 messaging.
Choose your channels
Make use of the most effective channel along with your compelling promotional content and it will surely reach your potential targets with the right
internet marketing services
strategies. Also, you should research how your customers accept them and prioritize them accordingly.
Time to run your campaign
Now that you have recognized your target audience, characterized your goals, crafted persuading content to promote it with the right channel, it's time to run the camping. Let your ABM campaign run throughout the web to appear as ads to connect with your target accounts.
Make an Analysis of Your Campaign Results
Running campaigns is not the end of it. You should precisely investigate and analyze your campaigns and should know what's working and what's for its optimization and upgrade. Use tools that will help you with this evaluation quickly regarding your marketing ROI. Ensure to periodically revive your innovative content as well.Use these steps to create yourself the ultimate, impactful, and powerful account based marketing. Scale it up gradually to with an adaptable execution as well, so that you will accomplish unmatched business results. With such an ABM strategy, your marketing will be ingenious, boosting sales and revenue!