The pandemic COVID 19 has affected every industry in some or another manner. COVID 19 is affecting search traffic differently due to current events taking place in the SEO industry. Acting according to the situation will help you to continue drawing good traffic on your site. Following is how recent situation affected the way people search online.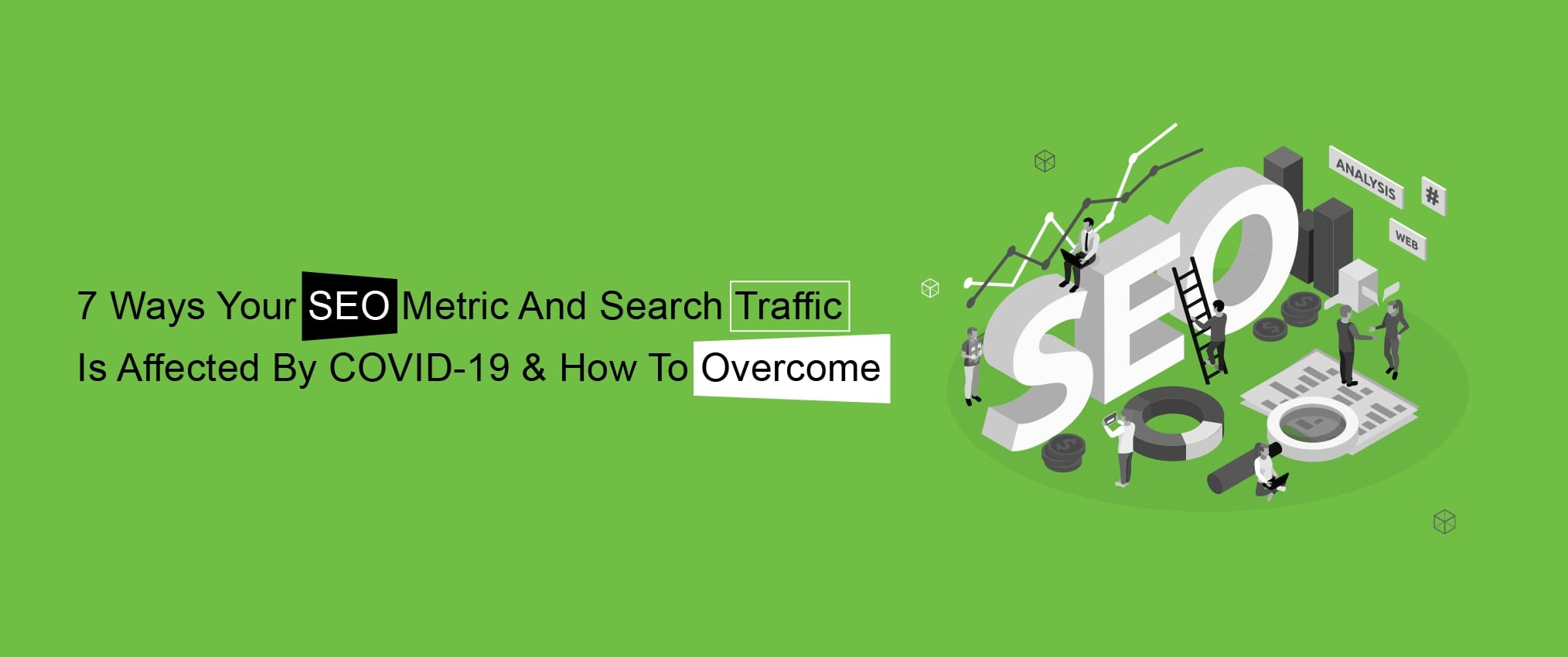 The essential items on the cart have changed, but still, eCommerce sites are on demand. Hand sanitizers, masks, and toilet papers have replaced the priority of makeup kits and travel bags. Even the indoor workout kits are creating huge demand nowadays. Therefore, those eCommerce sites with essential items are now surging up and the others see traffic loss.
How to overcome
There is demand at a high- level, but only to the essential product that helps people deal with the pandemic.  eCommerce SEOs may consider taking a close look at building a segment of high-demand product pages based on your traffic data. Crawl certain pages as well for mistakes.
Healthcare and wellness regularly see the unstable phase of traffic. Before the arrival of Corona, the content providing advice and information about health issues and care was cracking down in Google. But as a result of COVID -19, they are gaining an overall surge in traffic. Certainly, the reason behind it will be the queries related to coronavirus and the way to take care. On the other side, people seem to lost interest in things like intermittent fasting.
How to React
It is now more necessary than ever to strive for skills, responsibility, and honesty in this form of content. People turn to search engines to get answered their health queries, which is a duty that cannot be taken loosely.
The traffic and impression of travel websites are surging up due to several reasons. One of the major reasons is that people were looking to cancel, reschedule, or waiting for their refunding.
Although some are doing Google queries such as "cheap flights" because, with all rebookings and cancellations, people expect that airlines will be offering seats at a cheaper price.
On the surface, you might think that travel websites are taking huge traffic hits due to travel restrictions and social distancing.
In general, though, the travel industry is certainly sensing the impact.
How to react
Travel SEOs will aid this initiative by closely watching their query data to see where the demand of their audiences is changing and then using it to inform assistance and PR efforts.
This won't surprise anyone, but publishers' websites are witnessing a massive surge in views and traffic. People are searching for information in all ways, from the "coronavirus map" to how coronavirus affects the stock market. 
How to react
As journalists continue to cover Coronavirus news and updates, SEOs publishers can provide help in monitoring page by publish date to make sure that search engine bots are reviewing new sites as soon as possible.
Restaurants run at restricted capacity in many areas. In many places, restaurants and bars are closed. This means that the queries of local restaurants might have relied on pre-COVID are going down. However, interest in alternatives such as "curbside pickup" is growing.
How to Respond
If your restaurant has closed due to Corona used local SEO, you can indicate that you are just closed without removing the store hours using holiday hours on GMB.
Moreover, having an SEO partner will help you to stand strong even in times like such a pandemic. Allianze Technologies is an SEO company, who holds years of experience in the SEO field and has supported numerous clients to stand strong even in their worst time. To know more about our service drop a mail at info@allianzetechnologies.com.