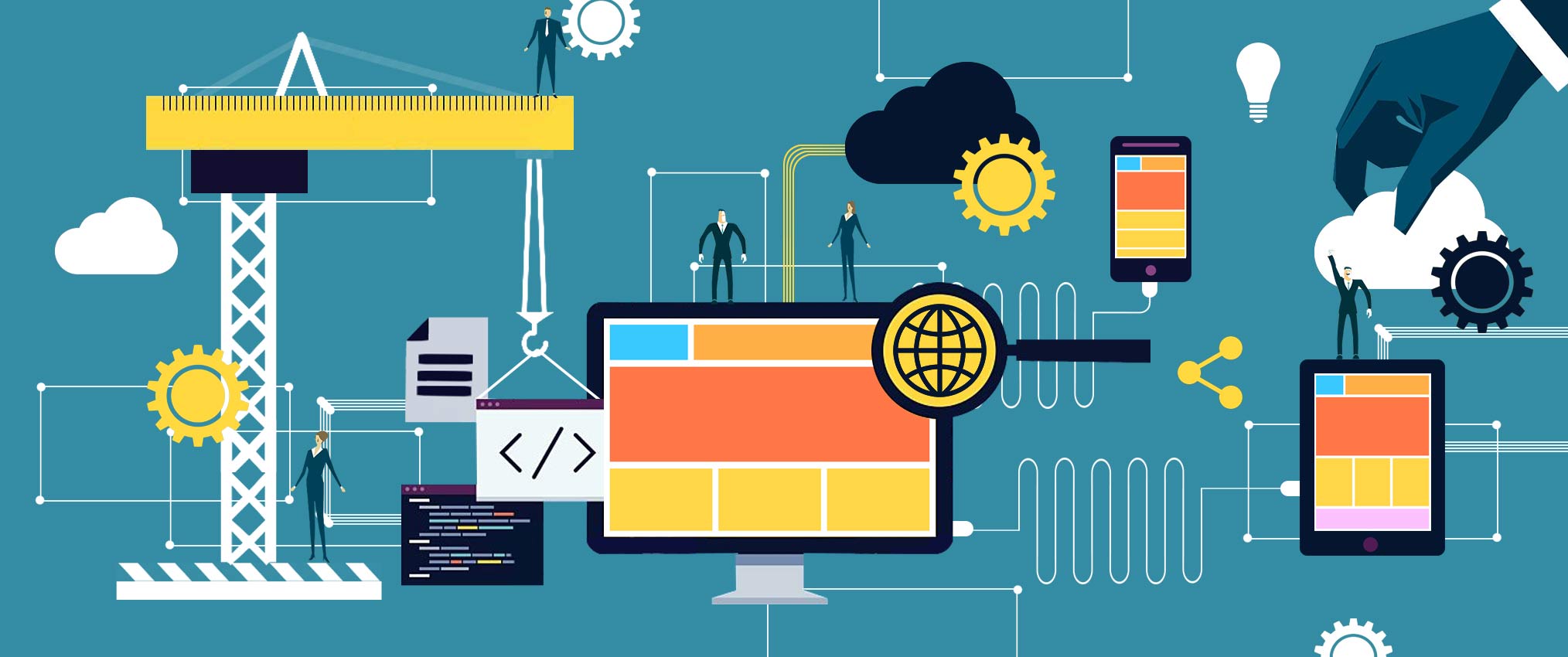 Are you one among those people who owns a business but believe that your business cannot benefit from having a website? If yes, first have a look at what a website can do for your business. There can be many reasons behind your thoughts. Right now, e-Commerce is flourishing very well in the retail. For the same reason, ecommerce website development India has become the next big thing to be adopted by even the small-time retailer who wants a wider audience. They have realized the importance and the marketability of being available online and it all starts with your website.
Wider Audience
If you think, you are only a local retailer having no need to attract a customer who will access your details through the internet, think again! Even local customers search for information online and if you are not available there, they would not even know that you exist. A large proportion of consumers across the world use the internet every day to search for products and services. Almost up to 80% of them have contacted the company using the information available online. Both of these are possible only with a good website that provides useful and interesting information about your brand.
Professional Outlook
A website brings with it a professional email id which is important to establish your credibility and professionalism. An email id is the primary contact for most of the companies and one in the format                                                                         <[email protected]_company_name.com> is more professional and easier to register your brand.
Compelling content can bring in more leads
To attract more potential customers, you need to have compelling content that is visible to the search engines. Many retailers outsource CMS development because of the immense potential content has. Content can be the most compelling factor bringing in more leads. More than often, social media and the search engines are the largest lead generators online. Both these sources depend on content and a good Content Management System or CMS is essential to survive online.
Always Available
With a live website, your organization's information is available to the customer 24 * 7 * 365. With most of the consumers using the social media and search engines to seek information anytime, your website will be the right place to showcase what they seek. Online visibility is highly valuable and using techniques like SEO and location mapping, you can attract more customers any time of the day.
Because of the popularity of e-Commerce and search engines, web development in India has become a flourishing industry. With more and more people wanting to get their favorite brands online, the companies also need to build their website or e-commerce site to cater to the increasing needs.
Choosing a competent and reputed Web Application Development Company to create your organization's website will ensure that your organization can leverage from:
♦ Latest technology♦ Digital data♦ Compelling UI/UX designs
♦ Responsive web design♦ Complete functionality♦ Integrated software♦ Wider audience♦ Customer Information♦ More leads♦ Business SuccessThese details are unmatched against anything else for the success of your business in the present market conditions. The website becomes your identity to create local and global brand awareness across the world. It becomes a bulletin board to provide information to your stake holders and customers at any given point. It becomes a media of communication for your customers to know more about your brand and to provide their feedback.