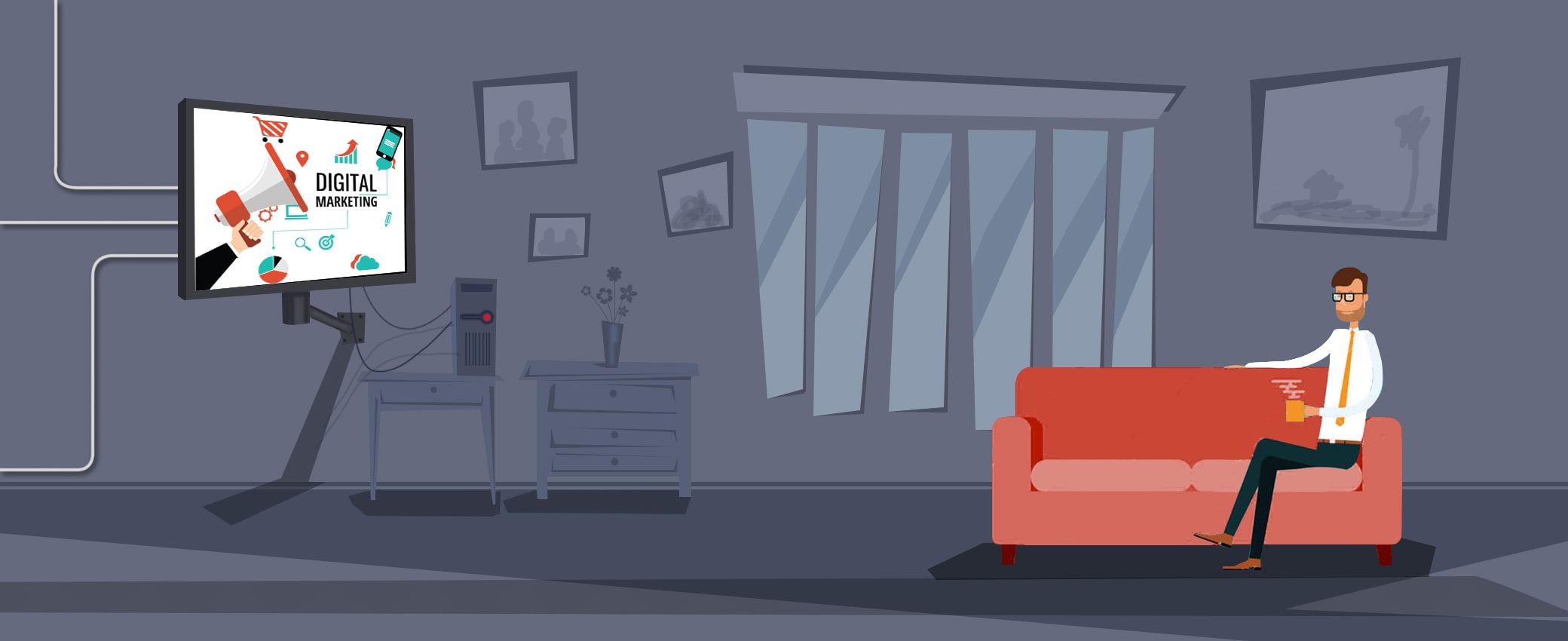 Every business big, medium or small needs advancement and growth. The evolution and change in the technologies help the businesses to change their business models to online ones with the help of different digital marketing services. These marketing strategies help to capture the targeted market and help in growing a beneficial online marketplace.
Taking the business online and bringing in thousands of traffic to the website doesn't mean it is beneficial or profitable. There should be a lead or sale happening through the website. This situation can be achieved with the help of digital marketing techniques and tools which provide business owners the best chances to withstand the competition and develop the business.
The best of the best Digital Marketing strategies are available in the market which will take the business online. This will also help the business owners to digitize and market the business. Thus hiring digital marketing services is not only a wise decision but also an effective marketing channel to develop the business.
With developing technologies, we all are running with time. In this scenario, for a small business owner, time is a precious commodity and creating a market for the brand takes up a lot of time. When you Outsource Digital Marketing Services you gain many advantages like:
To get services of team of experts
Get the information about what is happening in the outside world
Assured return of investment
Get to focus on core of the business
Get access to latest technology
The planned marketing strategy will not get affected by the staff leaves or problems.
For withstanding the changing business environments and advancements, the business website has to be upgraded and updated with the latest SEO techniques. Getting offshore SEO services from outsourcing experts is the best option. These offshore centers provide services for small to big businesses who want to upgrade their SEO strategies. Benefits of outsourced SEO services are:
Highly affordable services
Meeting small/big budgets
Optimization techniques are ethical
Customer is the king
Maintains deadlines
Delivers quality services
Reduced operational costs
Another option to increase the traffic to your website is to use Social Media Marketing or SMM techniques. SMM is a form of internet marketing in which the process is to gain traffic through social media networks. The aim of this technique is to develop content such that users will share it with their entire social network which results in increasing the company's broader customer outreach and brand exposure.
Benefits the company gains by implementing Social Media Marketing are:
Enhance brand image
Increase brand recognition
Grow a long-term audience
Influence purchase decisions
Increase website traffic
Boost customer engagement
Identify target audience
Lower customer acquisition
Transform your website's UI and UX
These are the advantages gained by business owners by implementing different digital marketing services which increase traffic to the website and thereby increase the business.