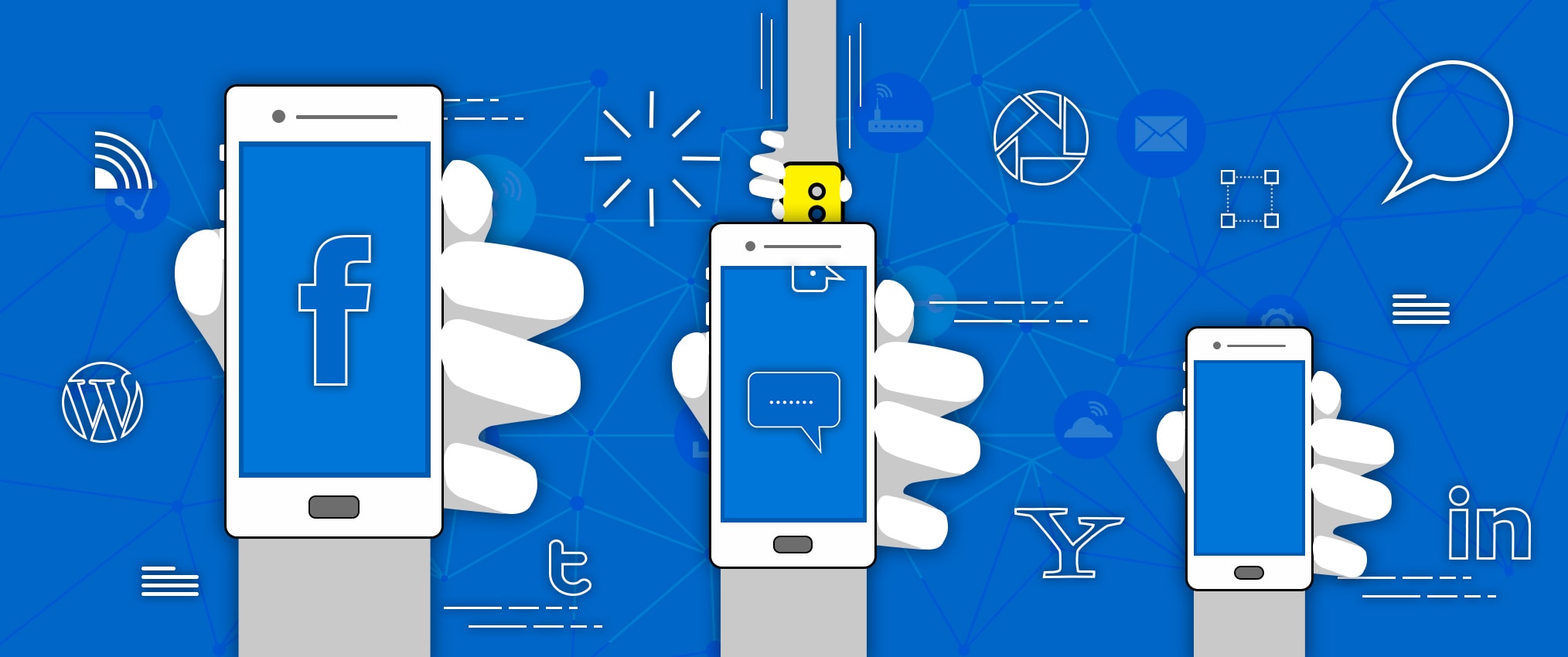 We are in a fast-paced and exceedingly competitive world. All the information or data are needed in the palm. The revolution of technology leverages techies to develop mobile applications for individuals as well as the corporate. In order for the business to be noticed, the mobile application should significantly vary from conventional mobile applications being used among the consumers. Opt for mobile application development services when you sincerely want to bring out your app for the business. These services can offer you a promising high-end mobile application with all the features needed within the specific time.
Mobile applications can be used for divergent reasons. A reporting application or a static mobile app that showcases the products and services of your business will be much easier to create. But when it comes to a dynamic mobile app that involves complex functionalities, its development involves serious, sincere efforts to win the market. The increasing benefits of the mobile application are forcing the development team to take it seriously. Mobile application development needs serious attention to stand out from the millions of existing applications.
To be noticeable in a competitive business market
The role of a mobile application in today's business market is vital regardless of the business size. Mobile applications shoulder the business in many ways. It promotes your brand, sells your product and also notifies of the customer expectation & customer feedback. Open-source technology is supporting mobile application development free of cost. There are ample tools and frameworks available online for free. Mobile apps provide faster access to information than web applications.
To provide effortless accessibility of services to customers
People don't have time these days! The technological evolution offers data on their fingertips now which is much appreciated. Many business services are available on the Smartphone for effortless access. So people are shifting towards mobile applications. Web development companies are now providing responsive websites that can be easily accessed on the mobile too. Most of the businesses are looking for launching their own mobile apps or websites that are accessible on the mobile due to increased accessibility and popularity. This one-touch access comforts customers and saves time rather than using the same on the web.
To provide personalized services to your customers
Modern day's businesses are using mobile applications to connect directly with customers. These services empower Ticket reservations, Restaurant reservations, party hall booking, and even doctor appointments online. For any given item, there are a number of shops available today. A customized mobile application will drag customers towards your services if you are able to provide personalized products and services. The information available on the mobile lets you personalize your app to the customer to serve them better. The right offshore mobile app development company can help you provide a personalized mobile app that converts your marketing idea into the mobile application. The company brand is always visible to your customers as it's available on their Smartphone. The company's customized mobile application offers an improved visibility and acts as an effective marketing tool for the brand.
Paying serious attention to mobile application development services is beneficial to any business or start-up.