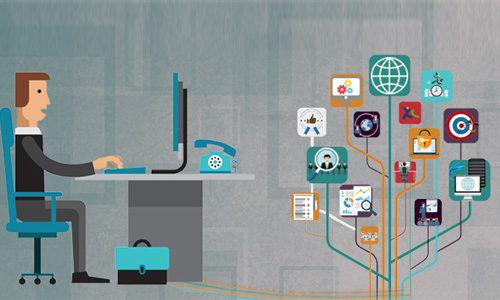 Online data entry has become a popular buzzword businesses heavily rely upon. If you are wondering what makes data entry so popular among businesses across various industries and countries, here are some insights into the advantages that it offers. When you outsource data entry services to competent outsourcing partners, it comes with multitudes of benefits that help you progress.
Reduced costs
Typically, a reputed outsourcing data entry partner will offer end to end data solutions from Data mining, entry, scanning and indexing, call center, support desk, and also back office support. This is very convenient for the SMEs since they don't have to invest on setting up teams exclusively for data management, back office and customer support processes. By engaging offshore data entry services the SMEs not only save on the investment on infrastructure but also on the recruitment and training processes that are essential for maintaining an in-house data management team.
Expert Resources
It is not always about the cost that many organizations are concerned about. Quality deliverables and time taken to complete the data entry without compromising on the quality are very important factors to consider. When they outsource online data entry services they get access to trained and experienced resources on the latest data entry technologies. This ensures faster completion without mistakes, maintaining the quality of deliverables. When data entry is completed faster, the management has access to quality information which is used for effective customer relations and major decision making purposes.
Digital Information
Digitization definitely cannot be averted in any business. Digitization provides you instant access to valuable information and metrics. Real-time information makes your business more reliable and helps you to progress consistently. Structured information is even easier to access and turns out to be more helpful in providing efficient management reports and comparisons. Forecasting, budgeting and other similar processes can be easily done with instant access to digital information.
Go Online
E-Commerce has become the most successful business model in most of the industries. Every business wants to go online so that it can reach out to more people living in every corner of the world. A competent Offshore BPO service provider can help your business with quality data entry including product catalogue and pricing information using which you can go online. Data entry is the most crucial part of online businesses. When you are showcasing your product information online, it reaches out faster to a large section of audience. It is hence important to maintain quality and consistent information. Outsourcing data entry is preferred for ecommerce ventures because of the high quality information expected and bulk quantity of information to be input.
Modern Marketing
When you take your business online, you need to adopt Digital and Social media marketing techniques to reach out to a larger audience in a measurable and cost-effective way. These new generation marketing techniques have become the most important aspects of businesses that go online. With data entry outsourcing, you can reap the benefits of real-time information and the latest marketing techniques which helps progressing your business.