Are you going to redesign your website? And not sure how to start it? Have you not touched your website for long? Is it not mobile-friendly and not generating much revenue? Then, make use of our below guide describing how to achieve a better business website redesign services.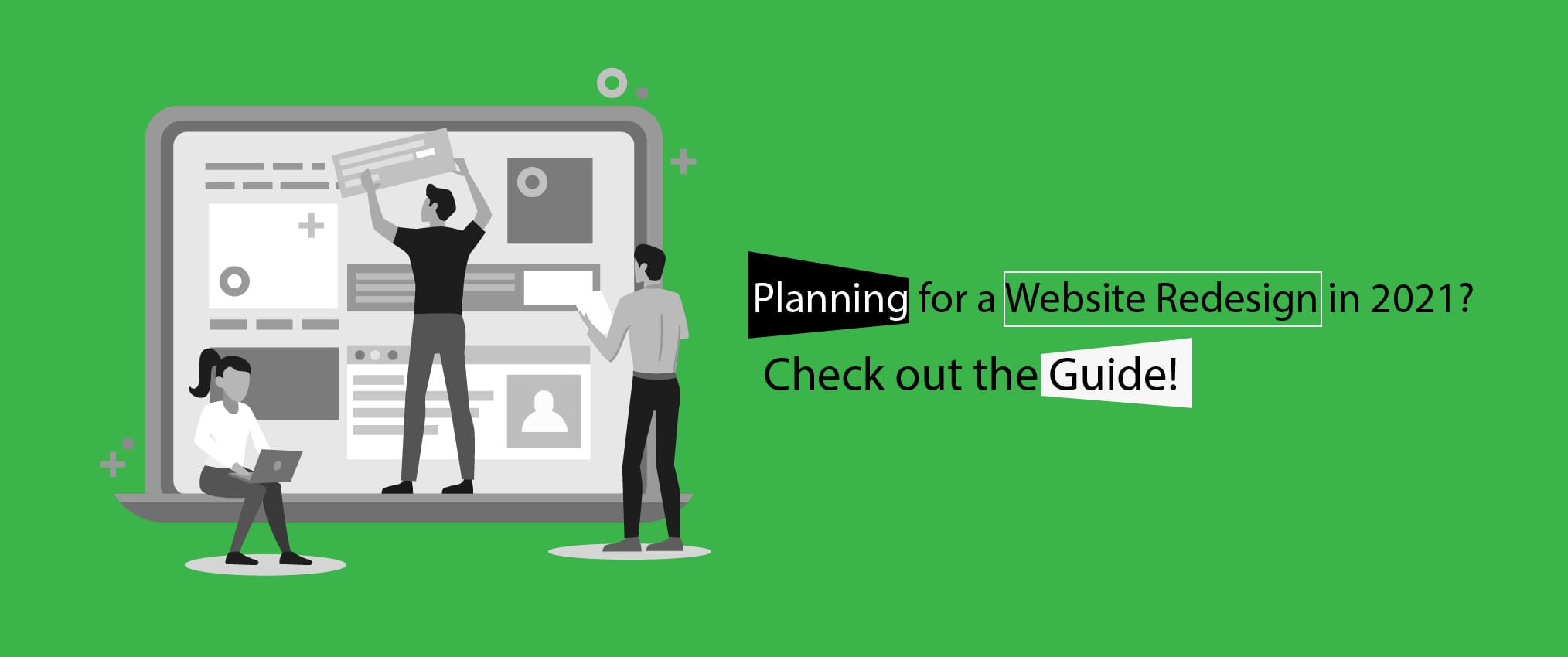 1. Check what is wrong with your current website
This is the first task to be performed. Here you have to list out everything that proves to be wrong with your site. The list must include everything starting from content to the design issues. Through this step, you can rectify theproblems that would affect the website performance.
2. Decide upon how to fix out the website aesthetic issues
After fixing the list of business website redesign issues, next, it's time to decide upon how to fix it. This can be done by considering each design issue separately and prioritizing them. According to the priority fixed, then give out a suggestion for it. While providing suggestions to the redesign issues, make it clear that you could handle them while redesigning.
3. Select a website redesign company
If you are experienced in handling the website redesign process, then it's ok. Otherwise, give it to a website redesign company. They could help to solve all your design issues with better solutions. Thus, saving your precious time. Always while selecting a website redesign company for your business website redesign, choose the one that is in long term in the business. Website redesign companies also help to redesign WordPress website of your business.
4. Communicate the goals to a professional website redesigner
You won't reach your dream website until you are communicating the goals to the designer. As part of the website redesign services, sit down and chat with the professional website designer and change up your site to better fit your style. The professional website redesigner is loaded with many ideas that suit your suggestions. They could help you with color themes, styles, designs, and fonts for your business or eCommerce redesign project.
5. Give feedback to the designer
After communicating your goals with the website designer, next, they come up with many design approaches as part of their website redesign services. While communicating with the design approaches, give the correct feedback to the designer whether you are appealing or not about the designs. After giving the right feedback and making the necessary changes, next is the time to launch those design suggestions to your website.
6. User testing
After the launch of the designs to the website, the next step is performing user testing on your business or eCommerce redesign. This helps to know how users behave on your site and determine what customers think about your website. User testing helps in determining the small details of the business or eCommerce redesign.
7. Deal with the non-aesthetic issues of the website
Non-aesthetic issues of the website include old content, outdated SEO, slow loading pages, security risk issues, outdated meta tag descriptions, and title tags. By working with a digital marketing agency these issues could be solved.
So, follow this guide to achieve a better website redesign. Approach a website redesign provider for their web redesign services. Allianze technologies being one of the web development company provides many web design services and web redesign services. To handle your projects mail us at [email protected]