Customer experience, especially in professional website design and development has profound importance while serving your customers. The outright competition in the eCommerce sector makes for a driven method that offers customers with huge discounts and freebies, where the experience factor seems out of the context.Although with the coming of offshore web development projects make certain that this potential aspect is delivered to customers without causing budget constraints that aim to promote customer loyalty – and it does.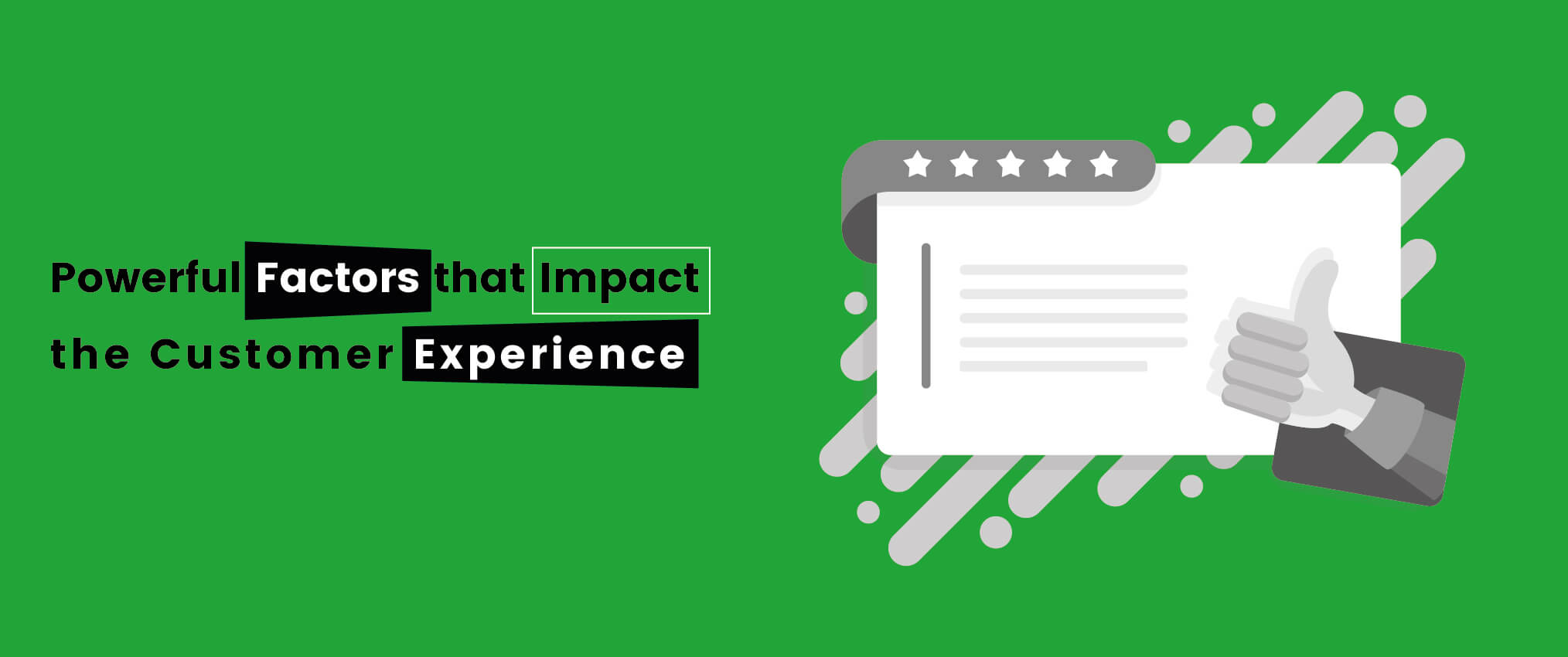 Combined with expert and disruptive digital marketing services there are enough criteria that meet wherein customers' requirements are catered tactfully. A majority of the targeted demographics are laid on the belief that they get good online deals than from actual physical retail stores.
So how can you make sure the customer experience factor is exceptional with eCommerce website development services or with any sort of website development of the sort? Is it imperative to help you stagey ahead of the global competitive scenario? Well, fortunately, it does put your website in good stead and enhances your customer experience and services.
Let's explore the below strategies that will enhance your website's customer experience and their spending on your eCommerce portal.
Brand Personality
It's not always about hugely investing in ingenious digital marketing services that will interest and impress your customers. There is another creative side to it – establishing your brand's personality. So make sure you inspire and motivate yourself for you to create an identity of your brand among your chosen demographics. But how can you accomplish this?
The below points will help you with that:● Craft a special or particular ingredient/feature that makes your brand stand out● The idea regarding how you want your customers to perceive your brand● Is there a need for a unifying mascot for your all products/services?● Smartly learn from and imitate your competitors' tactics which advantageous
Quick Website Load Speed
A crucial factor in boosting your customer experience and faster is always better with websites. Delays in website loading times will be dreadful to your revenue, as there are:● 11% fewer page views● 7% loss in conversions● 16% decrease in customer satisfactionIt's all about how you impress your potential customers and hook them to your website within a short window, or else, they'd give you a plain bye-bye. As per statistics, the ideal website load time customers prefer has to be less than 2 seconds.
So how can you speed up your website's load time through eCommerce website development?
Your website should reduce the number of HTTP requests for different elements. And lesser request for elements means faster load times.
Keep tabs on your HTML, CSS, and JavaScript files requests as well. You can reduce them by making them small and combining them. Remove even most simple things as well (extra spaces, line breaks, and indentation).
Reduce the server response time, especially the slower DNS lookup times. Consider a fast provider for the same for a speedy website load time.
A Niche Design
Your website's content is always king and its (niche) design should be the queen. With their right marriage, you can offer an enhanced customer experience to your website.Exceptional content packed in mediocre design layouts will not cut it anymore and makes customers less inspired to take any action. Websites with a polished and contemporary design have seen an increase in customer website spending times. Make sure your content is rid of even the slightest of errors and keep a check for its improvement according to new trends. Use color schemes that are pleasing and easy to the eyes, with the right, attractive layouts.Above all the design should align with your niche for a modern, with almost zero loading times, with all the standard design practices implemented and followed.
Also keep in mind to:● Ensure the visibly of your company contact information across many places● Make the logo visible at all times to the customer no matter which page they are on● Choose colors that back up the content● Encourage product comparison to customersYou can also seek the help of expert offshore web development companies for offering the best customer experience.
Easy and Smooth Site Navigation
Unnecessary clicks, auto-scrolling features, random pop-ups are big no-nos as it will spoil the customer experience. So make sure your site is easy and smooth to navigate for customers to search and find what they are seeking, quickly.So for facilitating a fantastic site usability experience, make sure you organize and categorize everything on your website. This makes navigating through the site a breeze for customers and helps them find what they want.
The Power of Long-form Content
The problem with 500-7—word length content is that it limits the informative aspect no matter how you look at it, as the content is either not enough or compressed. So guide your customers with elaborative content that will help them make a purchase decision. And extremely good and informative content always hit the sweet spot in terms of online visibility and rankings. Quality content will always be shared or distributed by customers on various platforms - social media handles, newsletters, and more.People want information, so it is always advised to compose long-form content such as "how-to" tutorials, blogs, articles, white papers, product comparison guides, and more. Also make it more appealing with interactive and informative media elements as well - pictures, videos, audio files, informatics, screengrabs, etc.
The good things about long-form content are how it benefits in terms of high online visibility, search engine rankings, and backlinks. Top long-form content comprises valuable info in a minimum of 2000 words. And long-form content is always informative meaning you can offer customers an enhanced website user experience. And when people share it widely, it means more visibility to you.
Outstanding Website Content
The quality of your web content should be top-notch – it should be simple, understandable from a single read, and grammatically correct. So do massive research according to the latest digital marketing services tactics and trends while composing the same. Even slight content errors will bring about online ridiculing stunts at you among your customers and in your 'target market'. So keep your content reliable, authentic, and interesting enough for people to trust your company. Use good online tools for ensuring this or hire professional proofreaders.Break down the content you want to be written into simple ideas and then draft them accordingly.And making them aware that your products will make a difference in their lives through content is a good strategy that will improve website customer experience that will ultimately generate more sales.
Simple Check-out Processes
Don't go for lengthy and complicated check-out processes on your website while customers make online transactions, as no-one likes to wait much for completing payment. Simplify them well enough so that they don't abandon their cart and navigate to other sites that offer hassle-free procedures. So how can you make it a breeze for them?
Only relevant information should be asked to them, as unnecessary forms or questions will only      waste their time
There should be quick solutions for customers to fix form filling errors like notifying and   highlighting the filed that encountered errors, and include multiple and easy payment options as     well
Don't make the sign-up forms to pop up before or between their checkout processes as it is highly intrusive and annoying to customers. So give them the freedom to complete the process as a guest and then, you could ask them to sign up
Fortify your Customer Support System
As with any industry, this is a vital factor that will make or break your brand. So a robust, solid customer support system should always be available for them and it doesn't have to be physical these days. You can use interactive and intelligent chatbots or automated tech where customers can follow certain guidelines for troubleshooting on their own without any delays. The advantage of this is that it's highly-cost-effective that reduces pressure on your employees and as well as the overhead expenses.FAQs are also part of a good support system, so include that as well for facilitating self-service, and see to it that it only holds relevant information required by the customer and is to the point. Another one would be to offer a section for calling the customer care or to send emails. For that, you have to be ready with a highly capable and efficient team who can empathize, with keen listening to understand their concerns in an in-depth manner and provide prompt and expedited solutions.
Customer Reviews are Important as Well
This is something customers rely on while checking a product in detail on online platforms. It seems reliable and trustworthy to them for offering personal recommendations as it is posted by other people having an experience with the products. This greatly improves the customer experience factor. These days, customer reviews with keywords or city names in it have higher online local rankings, according to Google.Make sure you place it tactfully for customers for them to easily spot and post their reviews as well on your website. Customer reviews highly assist customers to make better purchase decisions. This helps them feel important, which will strengthen your brand credibility which in turn boosts customer loyalty. Also, you get to better understand your customers from the review assessment about their likes, dislikes, requirements, and more.
In short, with the right
eCommerce website development
, you can offer customers exceptional customer website experience that will make your business succeed. So always offer a smooth customer experience in your online business website that will bring back your customers over and over again for new purchases. It will keep them happy and highly satisfied and will recommend your brand to others, bringing in new customers. Good response and solid support to their concerns will also benefit your brand in the long-run.