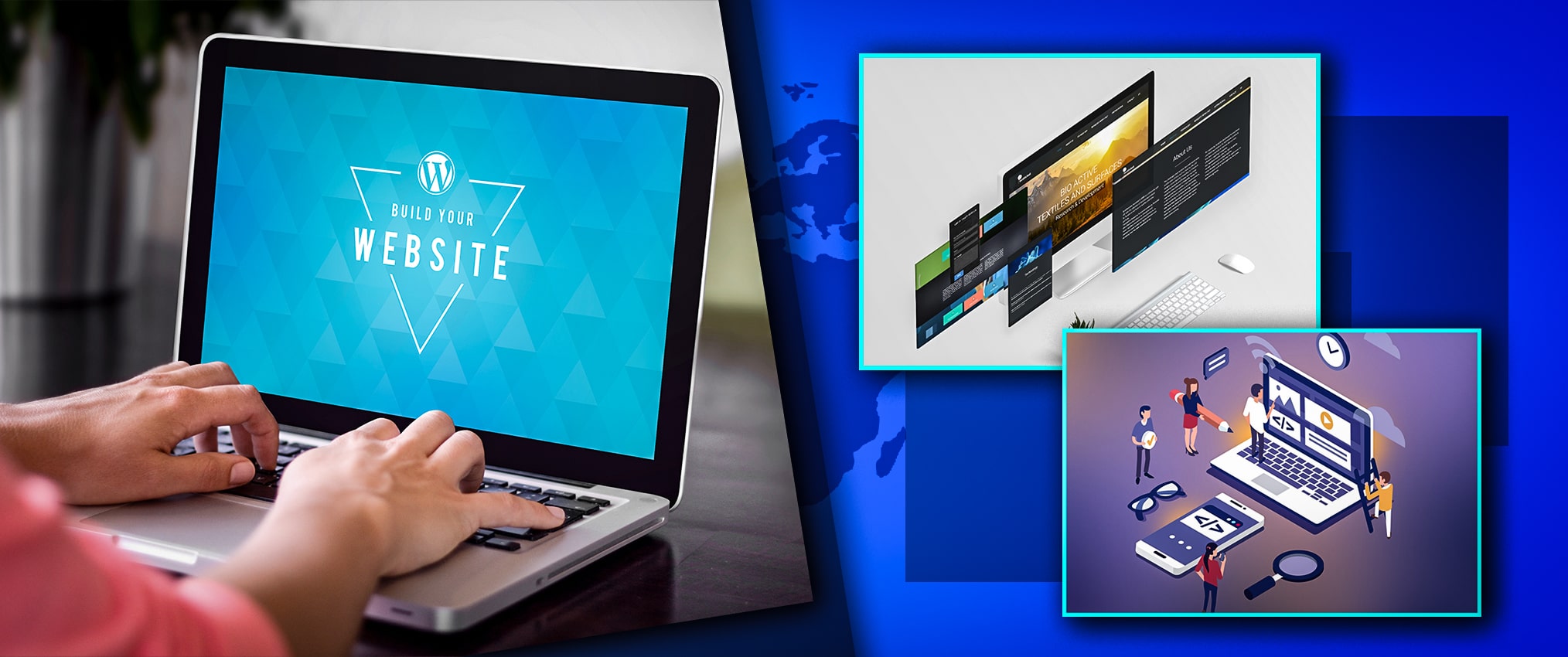 We have witnessed tremendous growth in the usage of the internet in the past few years. Especially after the pandemic, every business organization is trying to have a better online presence to survive in this business world.
Custom website development
by analyzing the present market trend is thus an unavoidable process you must do. Otherwise, you cannot move on with the fast progressing world. Every business firm must invest in developing a good website, as it represents the company online. How we can get this done affordably by satisfying the time frames? What challenges may come across when having a custom website development?We have become more close to online money transactions, online purchases, and so on like never been before. Iy has created a necessity to have the best business website to win the market.Professional web development services are not only for creating an attractive website, but to monitor, enhance, and improve the performance of your company through updating the business website regularly. In today's competitive marketplace, handling these requirements in-house can be too much because it requires expertise and experience. Joining hands with an experienced outsourcing partner is thus the best solution that you can find. Let us analyze how you can avoid the unnecessary issues that lead to time and money loss.B
Be Clear With The Goals
As we have already said, the popularity of online shopping and online financial transactions are increasing per day. Even government organizations are opting for complete digitization in their back-office services and transactions. It indicates how essential to have a better digital strategy for your business organization nowadays. Without having an official website is the worst thing in this present business scenario. Back-office services are thus considered as the most important and necessary in recent times, to have better management of available resources. Every outsourcing agency is well equipped to provide customized solutions within the desired time frames. But conveying your brand ideology to them is essential to obtain the right website development results. For that, you must be very clear about the objectives and purpose of the business website that you create. And also, make sure that the business website that you develop must ensure consumer engagements and conversions. A good website without traffic is of no use, and be clear about what you must do with it. Having a general awareness about the type of audience that you are targeting, the style in which the website is to get developed, the contents that it should contain, and the layout it must project must get pre-planned. The clarity in your mind will reflect on your website, and it eventually leads you to create an appealing website. Sure it will bring more business conversions.
Having A Budget Plan
A budget plan has prime importance in developing your website since it must be cost-effective than hiring a web developer in your company. It is the cost to create and design the website, not to maintain it. This means you must have an idea about the total cost of developing, monitoring, and maintaining your business website before hiring someone to create it. The creative thought about the website and its objectives must go in hand with the budget. It is necessary to have a clear idea of the trade-offs between price quality and schedule. A small budget can do the work but compromising on quality is not so wise. Always remember that an attractive website is a key to get more revenue. Also, the project must get done within the desired time frame too. At the same time, keep an eye on the possible running cost that will get affected after you develop the website. The
best web design company
can also help you minimize the running cost and provide complete assistance in maintaining the website.
Developing A Digital Roadmap
Professional web development services
will always conduct a project plan or roadmap. It is to calculate the scope, cost, and timeline before proceeding with the project. The major benefit of this is to minimize the risk to a great extent. It can reduce the possible hurdles that may come during the process and help save a lot of time. After getting more clear with the idea of the website and the budget, you need to follow a few steps that will make the process smoother.1- Defining user personal2- Defining detailed use cases3- Sketch the rough layoutIt is always better to have discussions with the website developing team about your requirements. It helps them to get a general awareness about what you actually need. Also, it helps you to check whether your outsourcing partner has sufficient skill and efficiency to meet these requirements. Most of the custom website development services will provide the facilities to have a better layout as per the customer requirements maximizing the chance for traffic. They have the best team to make sure of this.
Having Turnkey Solutions
A turnkey solution includes everything in the process of developing a custom website. When you hire website development services, they will provide everything from hosting, planning, SSL certificates, branding, design, development, user testing, SEO, copywriting, Maintenance, and support. When some companies do not provide turnkey solutions and will leave you after developing the initial structure, it is essential to ensure their presence and services during the entire process. You should make a grip on it because everything is changing rigorously online and updations are vital for every business website. If you fail to do so, it can affect your business conversions drastically. Be sure that you have a complete package with the website development services, otherwise, it won't be beneficial for you with cost and time.
Choosing The Right Outsourcing Partner
Hiring web developers are the first choice that everyone goes for. But the world has provided us with easier and effective methods than that. Working with freelancers is also ineffective as it is more time-consuming and costly. At the same time, outsourcing
custom website development
has a lot of benefits including better quality, transparency, and cost-effectiveness. They provide better security measures than handling this project by yourself. But don't forget to ask the right questions to your outsourcing partner before signing an agreement. Asking them about the number of pages, payment methods, trajectory till project completion, and so on will help you have a better understanding of the process they follow. You can also check the tools they use for developing the website.
Wrapping Up
The modern business world needs modern business solutions. The minutes you waste to cope with the fast-moving business trends will pull you back in the race. If your competitors are excellent enough to predict your future steps, you will move back in time. Outsourcing is thus, the wisest strategy that you can rely upon nowadays, especially for developing the best website for your organization. Allianze Technologies has the best experience in creating customized websites that can enhance your business performance. Our web development team can complete any project within a confined time frame without compromises on quality. Our skilled experts can complete the project within a quick turnaround time, providing you quality ensured. Multiple error checks can get performed with the help of advanced techniques. Drop a mail to
info@allianzetechnologies.com
to know more about our web development services.