Many businesses use social media platforms. The main reason is the marketing part as it helps to directly connect with the audience. Not only social media gives online visibility but also exposure to the competitive market. Though running a digital marketing campaign is not that easy as it is quite demanding since a lot of things are done keeping the type of target audience in mind normally the factor ignored by many companies. How to check if social media campaigns are giving the results? It is done by measuring the important KPIs (key performance indicator). These metrics can show how the strategies and campaigns are performing and which are the important ones which one shouldn't ignore.
There are three key focus areas of social media KPIs.A competent offshore web development company should keep a track of these three focus areas and analyze the crucial social media KPIs to achieve the desired result.
Reach which measures how many people came across the brand marketing.
Engagement to see how the organization has engaged the target audience.
The conversion which sees how much the marketing campaign worked and has converted people in their customers.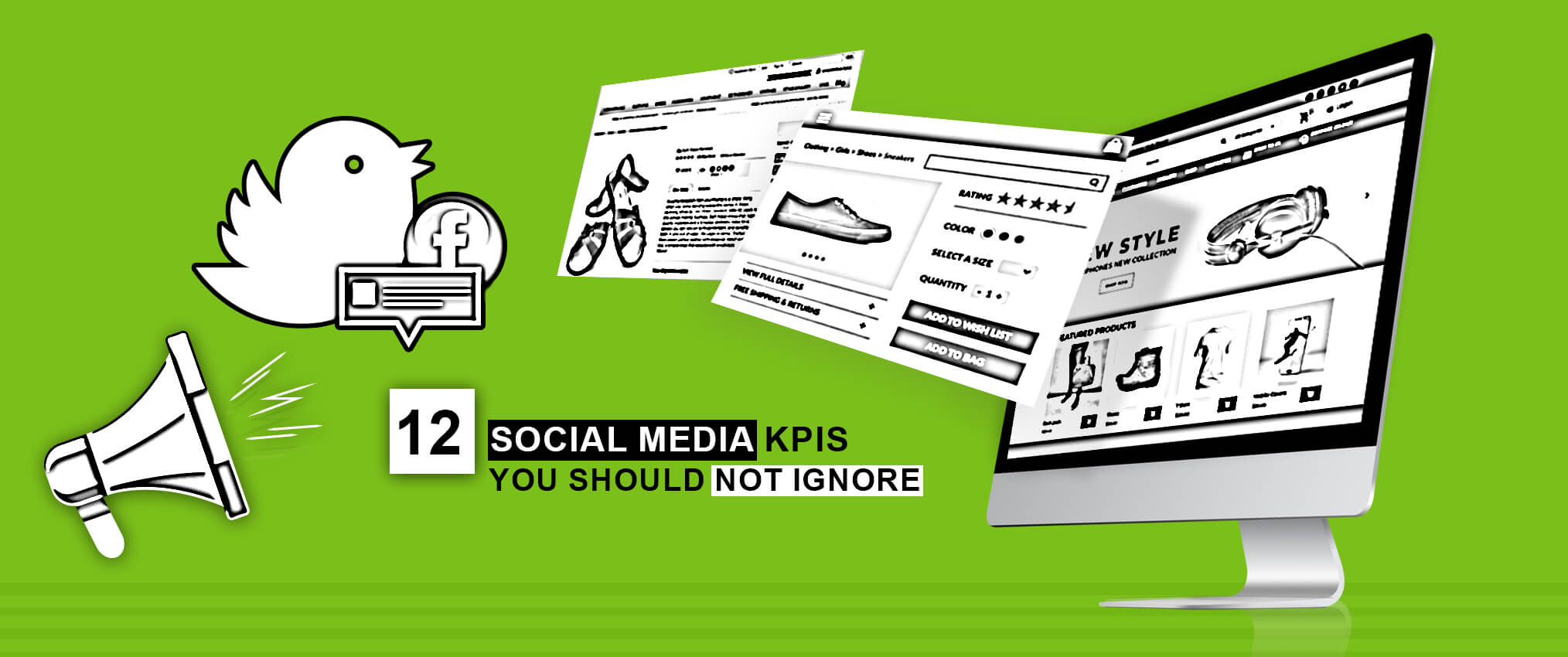 Number of viewers/followers
To survive on social media the content of the website or page needs to be noticed and reach out to a bigger audience. The marketing campaign should try to reach out to maximum people. To find how far the message has traveled the most obvious metric is to see how many people you reach out to. They are friends, followers, and people who have liked the content. So, turns out to be people who view, comment and share the content.
Number of social media influencers
A social media influencer is a person who is associated with the audience through a personal brand. They can spread awareness about a product or service in the network which they have created. So, the number of social media influencers shows how much the brand is successful. This can be created using digital marketing services too.
Number of Impressions
To measure an impression as a metric is difficult as the followers will see the same content many times where each look creates an impression. So higher the people visiting the website means a higher number of impressions created as a lot of people will be connected to the campaign.
Conversations
Social media is a good tool if there is a conversation across the brand. This increases brand awareness and one's voice is a metric to see how much conversation is going around. Gives an idea about what people are talking about the product or service.
Number of clicks
Metric to check how people are interacting with the content is by the number of clicks. More the click higher chance of it converting into a sale.
Number of Likes
People if they like something they wish to express and it's very easy in social media as there is a way to express it. The higher the number of likes the credibility of the product increases. This metric hence is more authentic and reliable. Social media marketing considers this metric as one of the important ones for a campaign.
Number of Shares
A high number of likes show the content is good, but the number of shares increases its credibility.
Number of comments
Comments are a great way to engage your target audience. Just make sure that as you target more comments, you keep track of them and respond positively and instantly.
Number of Social tags
This focuses on how people are discussing the product. To track this KPI the social tagging should be monitored.
Number of Indirect Sales
Sometimes the social media helps in getting business else there are sales indirectly too. This a metric which one should not ignore.
Number of leads
Conversion not resulted in the sale also should be tracked. Depending on this metric organization can focus on areas sometimes left behind.
Number of Sales
All the businesses want a high return. Keeping a track of direct sales happening from social media gives an idea of how much the customer is worth.
Creating social media presence is not only about brand monitoring it helps to extract the benefits of social media marketing and by tracking KPIs it becomes easy and efficient.