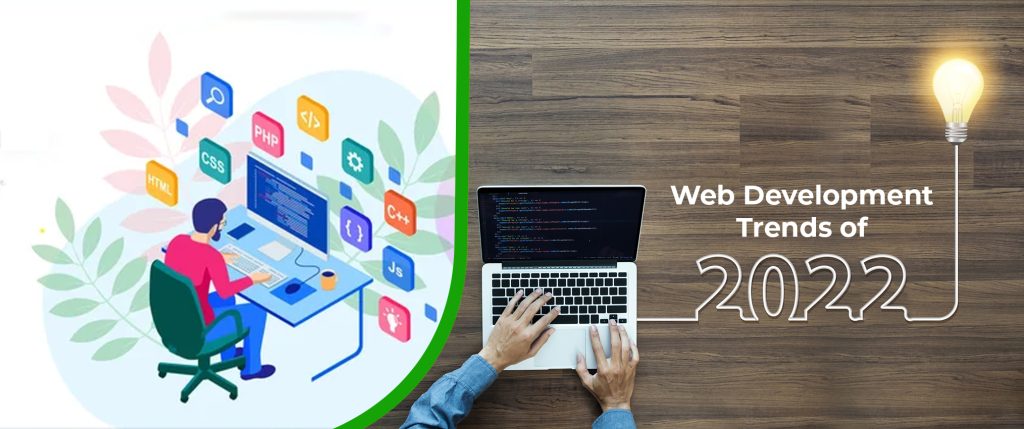 Web development service is growing its prominence in the business world because of increasing number of websites becoming available online. With the increasing number of websites, web development has also become a major industry. Web development is the process of creating and building websites. It encompasses everything from styling and layout to functionality and speed optimization. It's a broad field, with a huge number of potential skills that you may need to learn or hire someone to do for you.
While building your company's website, you have a choice between doing it yourself or hiring a professional web design company. Working with a professional website development company is the best solution for you. A web developer will be able to not only create a website that looks great, but also help you optimize it so that it can be found on search engines. They will also be able to advise you about the best ways to get the site found by people who may be looking for the products and services that your company offers. Having an online presence is essential in today's business world. While some companies can get by on social media pages alone, most businesses need their own websites.
Here's a look at the latest web development trends of 2022.
Progressive Web Apps
Progressive Web Apps are one of the biggest web development trends of this year. They are websites that look and behave like native mobile applications. PWAs load quickly, work offline, and feel like an app to users, but they don't require users to go through the app store approval process. They also don't demand that users install anything. Progressive web apps are a collection of technologies, design concepts, and Web APIs that work together to bring an app-like user experience to cross-platform web applications. These apps meet certain requirements, are deployed to servers, accessible through URLs and indexed by search engines. Progressive Web Apps are fast and responsive; they offer offline support and push notifications, allowing them to provide a far superior user experience than a traditional website.
Accelerated Mobile Pages
High load speed is critical for a good user experience. Slow loading time can lead your potential customers away from your site, consequently affecting conversion rates and revenue. In 2016, Google introduced the Accelerated Mobile Pages project that allows publishers to provide lightning-fast content on mobile devices. The purpose of this initiative is to make the web better by improving site speed and increasing accessibility. The web development trends all about making the web faster and more enjoyable for users. Accelerated mobile pages' load 85% faster than non-AMP pages on average. AMP is a great way for businesses to stay relevant and keep up with the current web development trends of 2022.
AI Chatbots
The development of AI chatbots for business websites is a hot trend in web design right now. They are becoming more popular since they serve customers effectively can work 24/7. AI will make the web development more powerful and expand its capabilities. AI will be used to create chatbots that are capable of understanding speech and writing and provide helpful answers. These chatbots will enhance website leads, customer service, and business sales. AI chatbots are an upcoming trend in web design, and they will revolutionize the shopping experience. Bots make it much easier for customers to get the information they need from a business. They can also help store owners improve inventory management and make more effective decisions about which products to sell. The most advanced bots are able to make predictions about what customers will want based on past data
WordPress Development
WordPress Development is an upcoming website development trend. It is a free and open source content management system based on PHP and MySQL. It has many features including a plugin architecture and a template system. WordPress is most associated with blogging but supports other types of web content including more traditional mailing lists and forums, media galleries, and online stores. The WordPress community creates new themes, plugins, tutorials and websites every day. There are wonderful free resources available that are supported by the community as well as paid resources for those wanting to take their website to the next level. Themes for WordPress range from basic to very advanced custom coding.
WordPress is easy to install, upgrade, and maintain. It is user friendly enough that non-technical people can use it effectively with little or no training. It also has enough flexibility that developers can create whatever they need without having to worry about whether or not it will be compatible with the platform on which it will run.
UI/UX Design
UI/UX design is an upcoming website development trend that incorporates a focus on site usability and interactivity into the design of a webpage. This kind of design is focused on how the site looks and feels, not just what it looks like. UI UX design takes into account the aesthetics of a page, as well as the functionality, and makes sure that everything about the page is pleasing to a user's senses. Additionally, UI UX design makes sure that users can easily find what they need on your website.
Even if your site has all the functionality that users are looking for, poor UI/UX can make it impossible for them to find and use those features. UI and UX design are quickly becoming the most important factors in a website's success or failure. This trend is driven by the fact that most people are now accessing the internet on their smartphones. Mobile users have shorter attention spans, and they expect to be able to access information quickly.
Reach Us Now!
Allianze Technologies is a leading website design & development company in India. We are expertise in developing an attractive, user-friendly and fully functional website with 100% satisfaction. To build an appealing website, hire our web development service right now. Drop us your enquiries to [email protected]