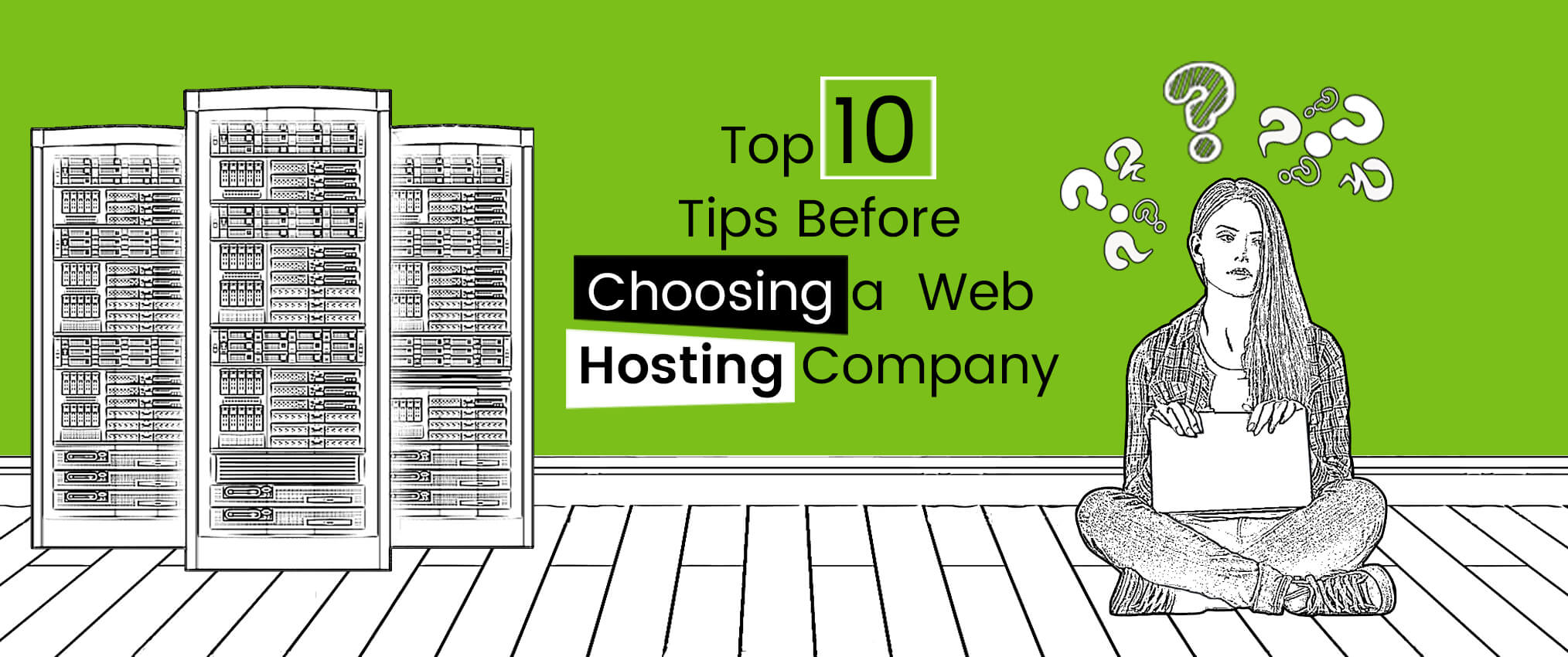 If you are planning to venture into the World Wide Web to make sure of an online presence for your business, you will have to look out for the best web hosting company that can offer the right solutions suitable for your business. As every business will have their own requirements, the website should be customized to meet them and the hosting also should support it.
Here are 10 important tips that will help you to choose the right web hosting company for your business:
Trustworthiness
How reliable is your hosting company is an important point to ponder! It is important not to choose a hosting company that also hosts dubious websites as it may affect your company's reputation too.
Uptime
Uptime is the how long your server will be up every day. If your server will be up only during specific time, it is not desirable since websites are expected to be up all the time. While looking for an affordable hosting company, make sure that you choose one that offers maximum uptime to make the most of the World Wide Web.
Bandwidth
Your hosting company's bandwidth will determine the speed of your website. If your website is data-centric and expects high data volume and traffic from across the world, it has to support a good bandwidth.
Location
The web server's location is also important in many ways. If your server is located much farther than its primary users' locations, it may render the site much slower. The location's political, climatic and geographical stability are also equally important.
Support
The web hosting solutions provider must offer customer support 24x7x365. The website is expected to be up all the time and will be extensively used by users from across the world. In case of any technical complexity or servicing requirement, the hosting company should offer absolute support.
Backup
Data backup is an important aspect of web hosting. Since the hosting company will be using a server which may be located anywhere in the world, always connected to the internet, they should also keep regular backup of data in a secured way. In fact, multiple backups should be taken on a daily basis or more frequently based on the web traffic and information being handled.
Security
Information security has to be guaranteed by the hosting company. Since the World Wide Web is infested with hackers always trying to break into systems to extract valuable information, the web hosting company should install the latest security measures to secure the information they are hosting.
Disk Space
The web hosting server allocates some disk space for every website they host. While many cheaper web hosting companies may offer shared hosting services, it is best to choose dedicated web hosting for best reasons. You can rest assured of the security and speed with dedicated hosting.
Operating System
The technology used to host your website is another important factor while deciding upon the right hosting company. You have to make sure that the hosting company uses the latest and most efficient technologies including the latest version of operating system which will increase the speed and efficiency of the server.
Control Panel
The hosting company should also provide you with an easy to use control panel to manage your website. They should also offer ample training to use it efficiently to help you make the most of the server.