Technology is changing day by day. The website developers must stand up with the technology as it is related to the success of any business. Also, today there are more than a billion websites in the world. To stay out, the web development servicesmust be updated. Here we discuss, the top technologies that transform web development in 2021.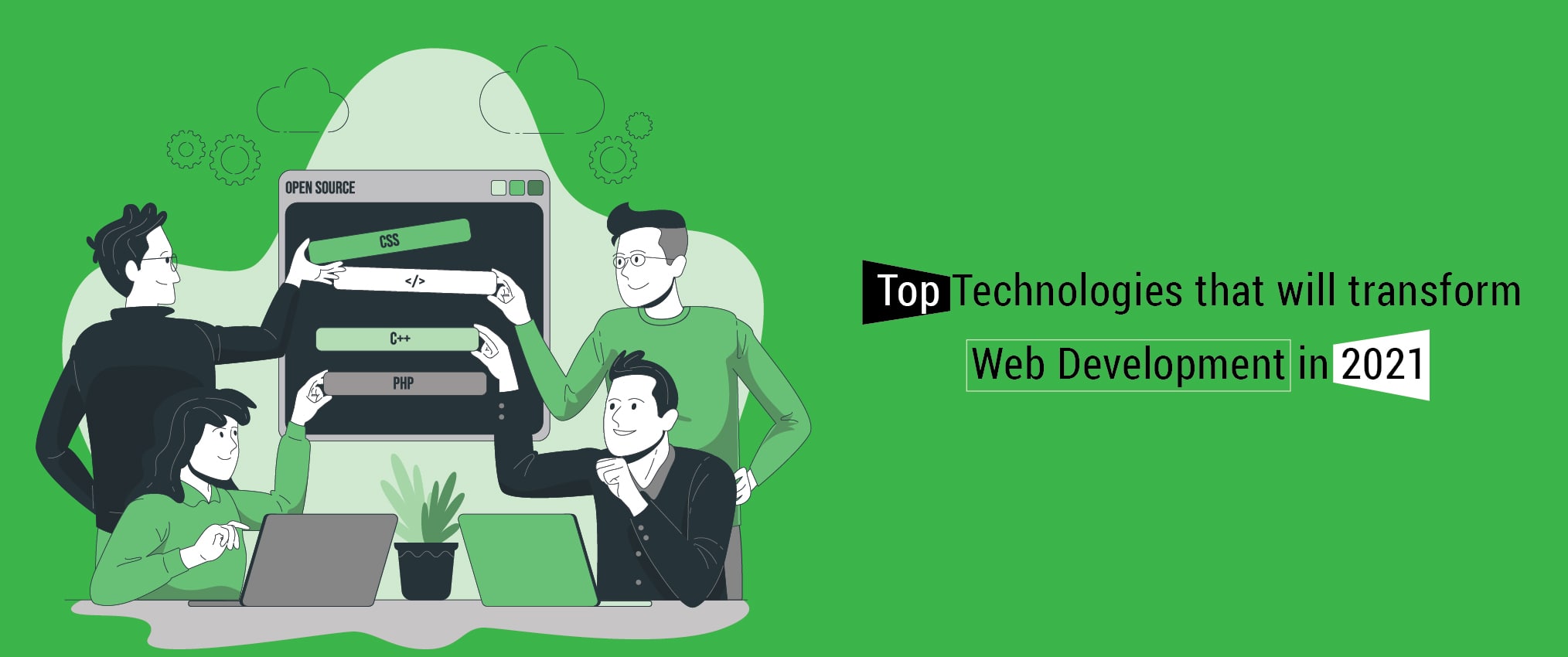 1. Web Assembly
It is considered to be a technology that brings a huge entry into the web world. It is a close companion of Javascript and allows parallel configuration and guarantee local execution for web applications. The web assembly feature helps the designers to build applications in games, CAD, music, video altering, and transferring.
2. Dark Themed UI
Dark themed UI is easy and safe for the eyes. It reduces the eye strains and allows us to see the light content by improving visibility and saving battery time. It provides the website a better appearance and thus achieving a better user experience. For the year 2021, it is one of the key trends.
3. AI-Powered Chatbots
The demand for artificial intelligence is increasing for the year 2021. Websites are focussing more on developing AI-powered virtual assistants and chatbots to achieve a better customer experience. Chatbots help to engage the users that come to the site by providing a fast response. Bots are given training to the data collected and they provide instant solutions.
4. Single Page Websites
For better navigation, single-page websites are good. Building different pages for separate topics are now an old method. While single page websites, reduce the page load and the bounce rate. Also, they are not much expensive to develop. They, allow the businesses to reach their targeted audience and single-page designs are easy to read and are better in appearance.
5. Voice Recognition Technology
Voice search is gaining more importance in 2021. Google, Microsoft, Amazon are making this voice recognition technology to bring better innovation. Smart speakers and assistants have made voice technology reach a new level. So, to incorporate it, the developers must optimize their website.
6. Cloud Computing
To prevent data overloading and data loss, cloud computing plays a major role. Cloud computing can place out the regular servers. This approach, reduce the development costs and makes the web architecture strong. Azure functions, AWS Lambda, Google Cloud Functions are the examples.
7. Progressive Web Applications
It is an application software built using Javascript, HTML, and CSS. It has the characteristics like progressive, responsive, safe, installable, faster after first time loading, linkable, discoverable, and updated while compared to the native apps.
The web design company is thriving hard to adopt these technologies to satisfy the customers for their business success. The changing technology is making web design services more interactive.
Allianze Technologies is a web design company providing you with web design services like responsive web development services, mobile app development, CMS development and digital marketing services, BPO services, etc. To get in touch with us a mail at info@allianzetechnologies.com