During this season of the COVID pandemic, e-commerce websites are gaining high importance, as the number of online buyers is increasing. This acceleration is expected to continue even more. Now, it's high time to incorporate the latest trends in e-commerce website development thereby increasing your traffic into buying customers.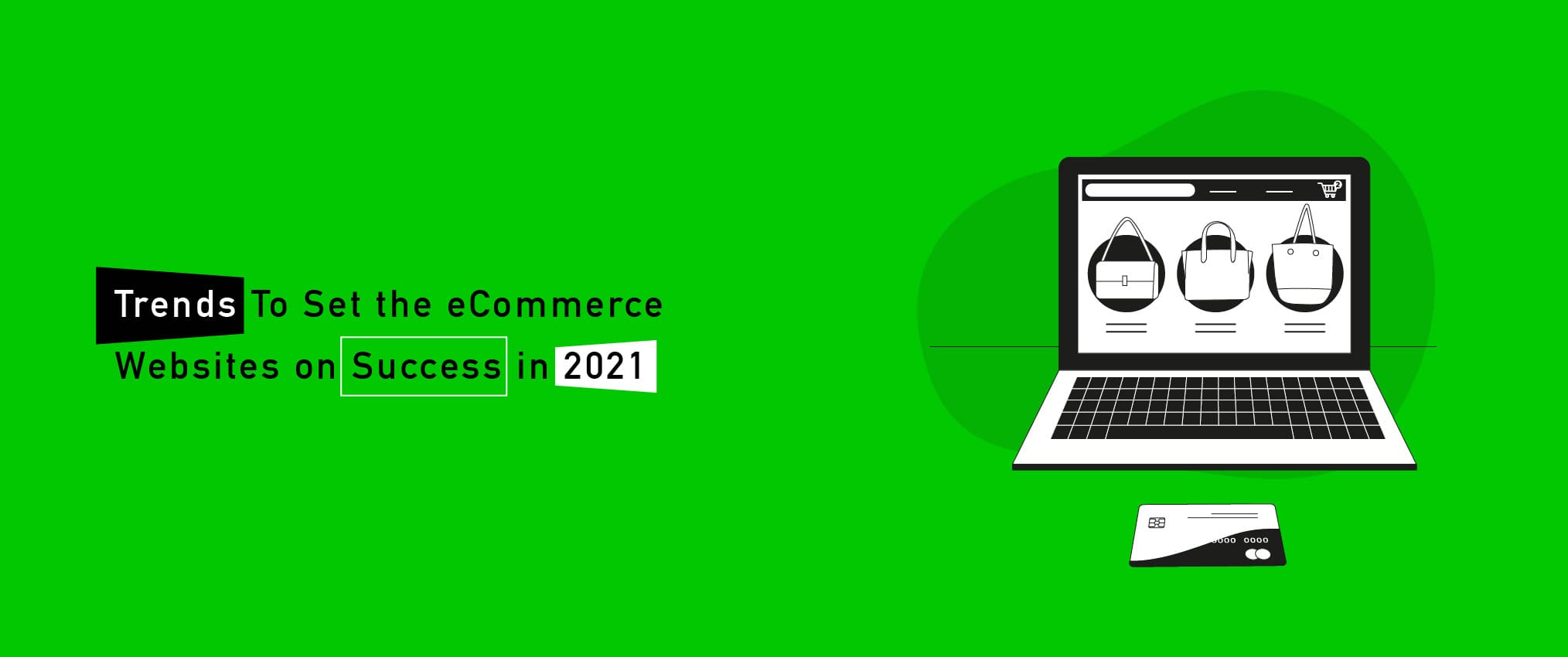 Smart speakers are in increased use nowadays. An 18-20% increase is seen at the start of the year 2021. Voice commerce allows online shopping to be simpler. Thus, this could be one of the popular trends in 2021. So, setting up this feature on your e-commerce website would be beneficial.
To get the maximum benefit from online business, social commerce is the best e-commerce trend. By adding video advertisements on the social media platform about your products, services, and best offers, you could attract customers to your website. Thus integration of social media would be helpful in the success of e-commerce websites.
With augmented reality, one could visualize the products in the real world. This allows one to know more about the product and its specifications. With virtual reality, one could connect the real world to the virtual world. In-store experience in online shopping is possible through virtual reality.
Omnichannel shopping allows the buyers to have the best experience at channels and devices. To get a better omnichannel experience
designers
should follow the below ways:
Optimize the website for mobile devices.

At every step possible, personalize the customer experience.

Use SAP Commerce Cloud enabling you to ease the buying process.

Use different purchase options like buy online and pick up in-store, buy online and doorstep delivery, buy instore and choose home delivery.
Artificial Intelligence would help customers to know what to purchase next based upon their history. Thereby achieving an improved customer experience. AI would help the business to study more on the trends related to sales and buyer behavior.
Online shopping is increasing nowadays through mobile devices. There are some best ways to make your site good for mobile devices. Some of them are:
Check your wordpress development website for mobile-friendliness using Google Mobile-Friendly Test.

Create a progressive web app (PWA). PWA has many advantages like loading faster and view previously read pages without the Internet.

Use accelerated mobile pages.
Preferred payment options must be provided to the customer. If not, they won't purchase from your store. Today, most e-commerce businesses accept debit cards, credit cards, and digital wallets. The use of Bitcoins has many advantages like no reverse transaction and low transaction fees.
In 2021 we could expect wordpress development websites allowing bitcoin-based transactions.
Online buyers are increasing at a peak. Thus e-commerce website development must be ready with their facilities or trends. An online buyer is always looking for comfortable shopping. The above 7 trends would set the e-commerce websites to success.
Allianze Technologies is an offshore website development company and provides you with web design services. For more information about our services please contact us at [email protected].