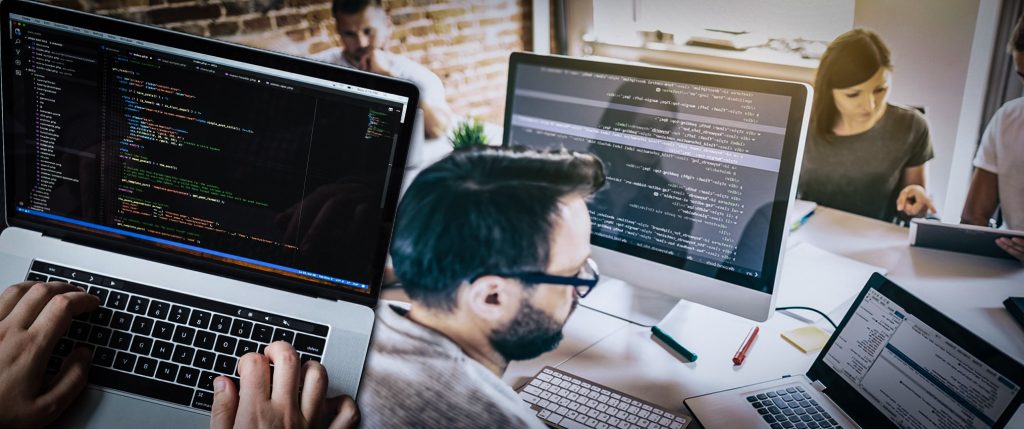 The highly digitized world is welcoming a new year. Everyone is trying novel ideas to make it more attractive digitally when more and more consumers lean towards digital channels for many things that range from entertainment to eCommerce. So, we can say that it is high time for updating the older ideas of web designing and development. In fact, with enormous options through which visitors can spend their time online, making them stay at a business website is the hardest thing nowadays. Here, we discuss the most attractive web designing and development trends that will definitely rule. the digital world.
Changing Concepts of Web Designing
It is essential to make the eCommerce website attractive enough. It helps them distinguish themselves from business opponents. For that, designing it uniquely and developing strategies to make it creative is essential. A complex project that requires expertise and time, web designing has been demanded all across the globe. Here are some compelling web designing trends of 2022.
Interactive Web Designing- Web designing with animated tools will engage the visitors more. It can be a tiny black cube following the cursor or a string that vibrates when touching. It will generate curiosity in the website visitor, and they will tend to explore the website more. These meaningful engagements can extend to dragging, swiping, poking, or anything that generates a mysterious feel and evokes the investigator in the visitor's mind with creative web designing.
Use of Handmade Graphics- When traditional web designing techniques focus on detailing and precision, there develops a fascination for being unorganized or messy. The genuine feel that a handmade graphic image will attract visitors and captivate their attention. Analog images with crayons will also develop a child-like impression and evoke delicate feelings. Also, we can use doodles, messy cut-outs, imperfect painting, etc. In web designing to make the page more attractive.
Retro Touch- Retro images are attractive to anyone. Web designing experts will identify the aptest retro model to get recreated and implemented in their novel website development project. For example, recreating the unnecessary gimmicks showcased by web developing experts in the early 90s when business websites were in their infant stage is a treat to the eyes when visiting a webpage. It will create curiosity and a funny feel at the same time.
Memphis Design- It is a web designing style of collecting a bunch of chaotic or unorganized images together to form a creative meaning. In fact, it is the direct opposite of minimalism and fills the webpage with colorful content and graphics. It is apt for visitors who love adventurous or experimental images and becomes a treat to the eye. As one of the defining aesthetics of the 80s, it tries to have a comeback in the upcoming years with increased popularity. In short, it is your job to pick the aptest web designing trend for you.
Web Development in the Digital Era
Learning the website fundamentals and creating a custom website is not at all an easy task. Since no company can exist without improving its presence online, web development becomes an essential part of the business. In addition, the struggle to make it the best among enormous business websites enforces creativity and planning for finding the best web development solutions.
Web Development Trends in 2022
Mobile-first development - Data suggest that 74% of customers return to a website if it is mobile-friendly and customized. When mobile phones interact with consumers more in this hyper-connected world, web development trends highly rely upon mobile-first development techniques. With this, companies can check the uniformity of websites across various mobile devices and bring uniqueness in the results to establish their brand among consumers.
AR and VR Techniques- Enhancing the user experience is essential when companies try to make consumers interact with their content. Implementing virtual reality or augmented reality in business websites will provide a better visual experience for consumers and get them hooked on the content. Reports say that the mixed reality industry will grow to 9.982 Billion by 2024.
Progressive Web Applications (PWA)- It is a website development technique used by reputable companies for ensuring a linear customer experience along with fast results. These techniques are not novel but becomes more popular nowadays, as it helps to provide a unique website experience for visitors across different channels and devices. You don't need to download any separate mobile app to access such applications.
Voice Search Optimization- Web development trends have evolved into voice search optimization. People are relying upon voice searches more than ever. Web developers find this a chance to enhance their tools to make their websites more effective. With improved user experience, voice search optimization is a growing trend in website development that eCommerce companies should focus on.
Conclusion
We hope you have found this article beneficial. Now it is your responsibility to select the aptest web designing or web development technique among them. As an experienced website designing service provider, Allianze Technologies can assist you in getting the most attractive website for you. Our website development team is trained to meet deadlines and will custom results. To know more about us, drop a mail to [email protected]