eCommerce web development is not just about creating an online store. Efficient eCommerce solutions are vital because the trend has shifted from brick and mortar stores to online stores. Businesses can leverage the benefits of online shopping since it helps to reach out to a wider audience base and improve sales.
Are you tempted to try building a new eCommerce website for your business? Well, there is a hidden truth. It's always beneficial to work with a professional eCommerce web development company because of their expertise.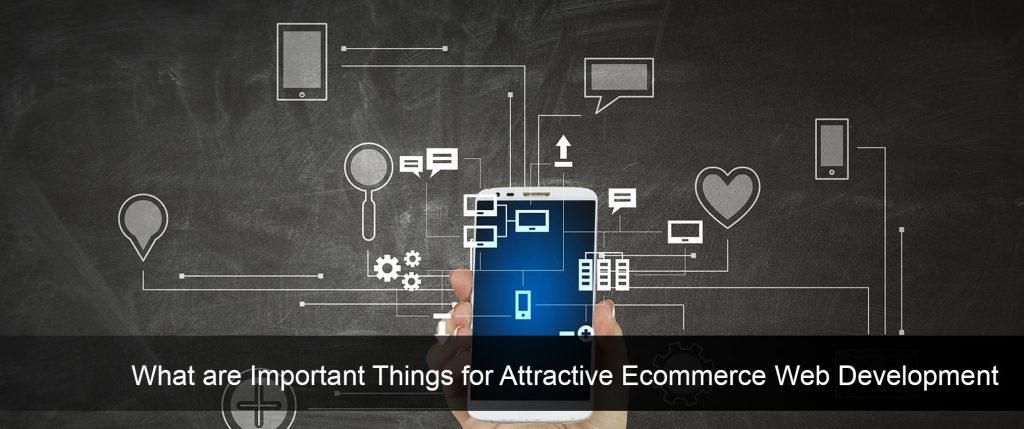 Need for eCommerce Web Development Services
eCommerce web development services have become a popular trend in the world of business due to growing demand. Online stores are not only easy to set up but also provide ease of shopping to the customers. With the help of eCommerce websites, businesses can sell their products or services online and get payments through the internet.
Social media is one of the most powerful platforms and an emerging marketing technique for online retail businesses. The competition in the global market is cutthroat. To achieve success in your business endeavor, it is important to hire an eCommerce development company. An eCommerce platform strategy can help you power your business to new heights.
Today, there is no need to go out and buy something. You can order everything that you want and need online. No matter what you are looking to purchase, there will be a website that offers it. If you are looking for something specific, you can type it in on Google or any other search engine and find it within seconds. This is why eCommerce web development service is so important these days.
Attractive eCommerce Web Development - Important Things to Consider When Creating a Great Site
Easy and Simple Navigation
Easy navigation is one of the most important factors in the success of any eCommerce website development. Visitors should be able to find anything they need within 3 clicks or less. In addition to a sitemap, your site should have a search feature as well as a unique navigation menu for each page. Your visitors will not waste time if they can easily find what they are looking for.
Precise Information
Visitors should find it easy to understand your product information. There should be no ambiguity in descriptions, pricing, and shipping charges. If you are selling products from different manufacturers, make sure that this information is clearly displayed on your site. Do not use confusing terms to describe your products - keep it simple and straightforward. The heart of any website is the content.
Simple and Attractive Design
Because of the rising use of smartphones and tablets, eCommerce website development needs to be responsive. As the name suggests, a responsive website is one that adapts to the size of the screen it is being displayed on – whether smartphone, tablet, or desktop. In terms of sales and conversions, a responsive design is essential as responsiveness has been found to increase conversion rates by 20%. The world's top e-commerce sites have one thing in common: they are very simple and clean. A website development company is key since it will help you to find what you need right away.
Mobile Optimization
Today, more than half of all purchases are made using mobile phones, so your site needs to be optimized for mobile devices. You don't want customers going to your competitor's website because their website works better on their phone. The number of users who access the internet via mobile devices is growing at a rapid pace. If your customers can't easily navigate through your website on their phones and tablets, they will leave. If you are using a hosted eCommerce platform, check with their support team to ensure that your store is fully responsive.
Placing Quality Product Images
The most important thing to have on your eCommerce platform is good-looking product images. Why? Because you can't touch, feel or try out an online product before making a purchase. This increases buyer anxiety and makes them less likely to buy. But quality product images can alleviate this anxiety, reduce the number of returns and increase average order value. Use white backgrounds to make the product stand out and look more professional. A good product image can do more than just convey the appearance of a product. It can help to build trust with the customer by conveying the quality of what you have to offer.
Call-To-Action
The call-to-action should be clear and compelling so that customers know exactly what you want them to do next. It should be visually prominent on the page and placed above the fold (without requiring customers to scroll down). If you want your call-to-action to stand out from all other elements on the page, use contrasting colors between your CTA button and other elements. A visually striking color can increase conversions by 21%. The most common call-to-action buttons are BUY NOW or ADD TO CART. The best CTA buttons are simple and use an action verb, such as CLICK HERE or VISIT US TODAY.
Easy Checkout
If you make people work too hard to complete their purchase, they will leave your site and never come back. Give them the option of checking out as a guest. The first and probably the most important element to include in your e-commerce website is an easy checkout process. A checkout process with too many steps will frustrate customers, causing them to abandon their carts and leading to shopping cart abandonment. Customers are more likely to finish the purchase if they can quickly check out without creating an account or filling out too much personal information.
Takeaway…
Allianze Technologies is the best eCommerce website development company. We are proficient in building responsive eCommerce websites since we have acquired a team of expert developers. Our experience and expertise in the field of website designing and development help us understand your requirements better. We offer customized eCommerce solutions that are completely scalable. Our team of developers can even help you integrate other third-party applications into your website.
Reach us now at [email protected]