Competition is what keeps the business going and new trends coming in. Companies always try to be a step forward than their competitors as a result creative idea are formed and either they can be accepted by the audience and sometimes not. This keeps on continuing whoever comes in goes out of the market. This competition can be increased with mobile app development for any company.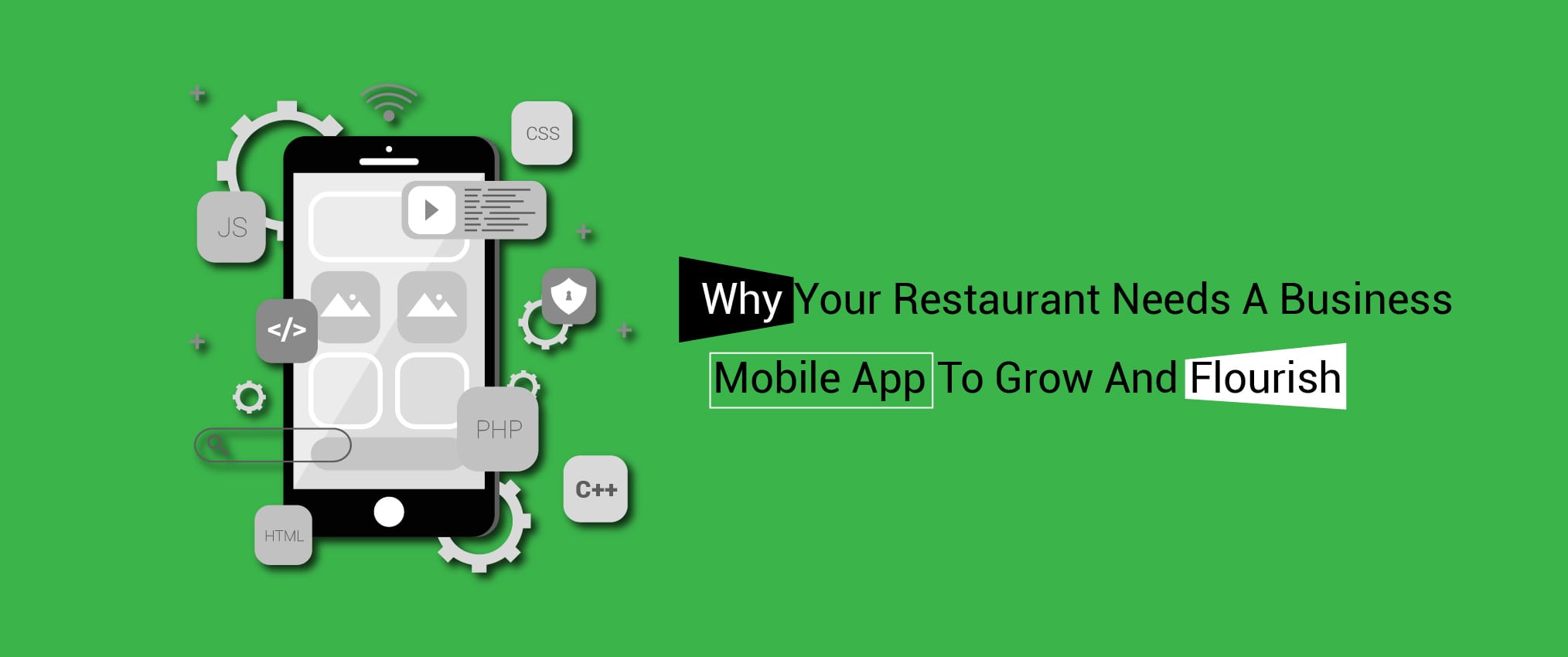 To make your online presence to be felt, rather than involving in a business you should look up to a mobile app development company. People get more interested in searching for mobile apps and they have also gained so much popularity and are easy to use. Be it any restaurant-based app or something else, people can identify their favorite spot and have what they were craving for, especially new dishes. Most of the iOS app development company and android app development company are able to give you the desired results. Be it windows application development, these companies can help.
With advanced mobile app development, people can even find their way to their favorite restaurant spot. Also, their experience was much more enhanced with the restaurant mobile technology and connecting with the iOS  app development company. If you are planning to have the order delivered to your place, then it will be done safely and following all the instructions mentioned. Great examples for this are Zomato and Swiggy. Along with having greater options to choose from the customers also get enough discounts and coupons.
Advantages of having geo-location
Nowadays it has become a necessity to have geo-location in your mobile app development. Each on-demand app has this feature and it is crucial to have one attached to your app also if you are having a restaurant business. Geo-location makes it easier for your customers to locate your restaurant easily and also to find your exact location. This can make your customers more interested in visiting your place and try out their favorite dishes.
They can also even make use of the pre-booking system with a mobile app development company. The owner can also make arrangements for the table and make attractive decors and resources with the help of the staff by knowing the proximity of the customers.
Pre-booking a table
The advance booking system is preferred by most of the customers. This makes it much convenient for them to have seats reserved early and also they don't have to wait for other customers to vacate in order to have their space. This is a better option when you are planning a dinner with your friends or family. It can also save your time and will straight give you the reserved place. With the help of an android app development company, you can make this possible.
The restaurant staff can make proper arrangements and decor according to the number of persons arriving. Based on the setup of the restaurant the customers can pick their favorite spot too. Even for windows application development, most android app development company can help. An added benefit will be to connect with a pick and drop taxi app service for your customers.
Having online orders
You can have flexibility with the restaurant apps for both the client and owner. This is because apps make it convenient for the client to order from the comfortability of their home space and can have their delicious meals delivered to their home too. Also, there is no scope for human mistakes making them easier to handle. This also ensures customer satisfaction. According to the client's tastes, the owners can send notifications to the customers too.
Just by checking out the order history, the customers can understand when their order will be delivered. The staff can deal with everything conveniently as there will be no phone calls to handle as ordered will be made online. An iOS app development company can help you get such an efficient app.
Our efficient team of experts can ensure windows application development. Dealing with our mobile app development company can surely benefit your business if you are planning for a restaurant business. Don't hesitate, you can connect with [email protected]