The number of people who purchase products online has been increasing every year. This proves that the e-commerce business is in a boom period with tremendous growth in the near future. The most important thing for an e-commerce business is setting up the website correctly. Now, this set up should be at an affordable price where the role of offshore web development company comes into the picture. There are many content management platforms available for creating an e-commerce website. WordPress is the most popular one used for developing an e-commerce website.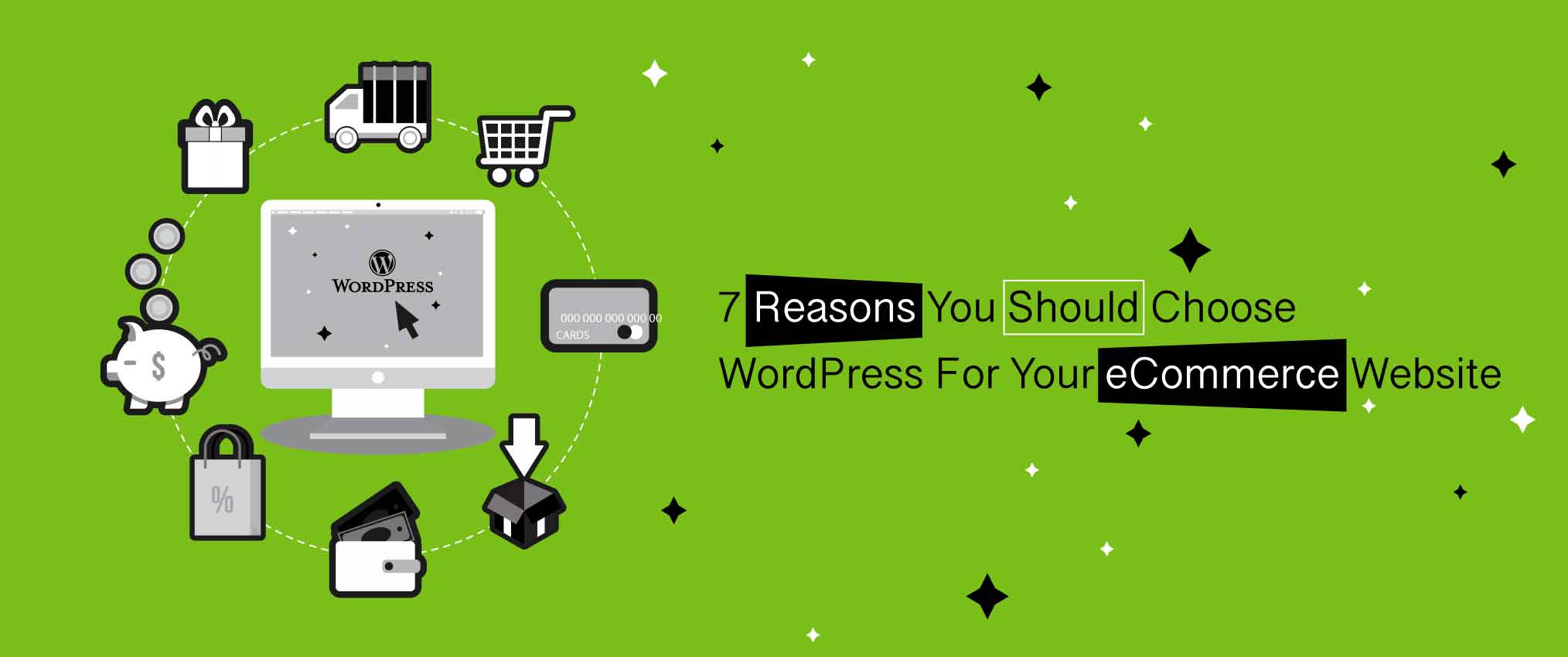 WordPress is an open source platform and as a content management system, it helps to organize and display the content on the website.
Below are the 7 Reasons Why to Choose WordPress for eCommerce Development.
Open Source Platform
WordPress is an open source platform so the original code is available freely for commercial and personal use where it can be modified to fit the required as well. It has built-in support which can handle any type of content, be it video or audio. This is a huge advantage for eCommerce website development.
Plugins
WordPress works on an open source platform so thousands of themes and plugins can be installed to customize the ecommerce website. These themes and plugins are customizable as per the requirements too. Being secure and flexible with many features makes the business site unique. This makes it the first choice for eCommerce websites as they look for a unique selling point to market their products.
Responsive Website
WordPress can work in different devices so the website created is responsive which in turn increases the traffic and cracks a deal. A responsive website falls under professional website design and development as it appears prominently in search engine results. This is possible as WordPress allows custom designed themes and plugins to make the website look like as per the organization's choice. This saves a lot of money which usually spent in developing a responsive website.
Easy to Use
One of the main reasons to choose WordPress is that it is an easy-to-use framework. Few clicks here and there allow you to change the code and modify the layout. Even a layman can understand the website management in a few days. Customization though requires some knowledge of programming where partners can step in and work on it.
Blogging Feature
WordPress initially became popular as a blogging website. If the organization requires blogging as one of the features, then WordPress has this built-in blog feature which is good for the organization
Search Engine Friendly
If WordPress is already in use for blogging, then there are a lot of plugins available which can be integrated to enhance the features of the website. This would enhance the functionality and make the website SEO friendly. If some customization is required a partner can be hired for WordPress website development at affordable price.
Security
WordPress normally is a target for hackers, but it has resources to keep it secure. There are many security plugins and themes which have the option for updating automatically or it can be handled manually too.