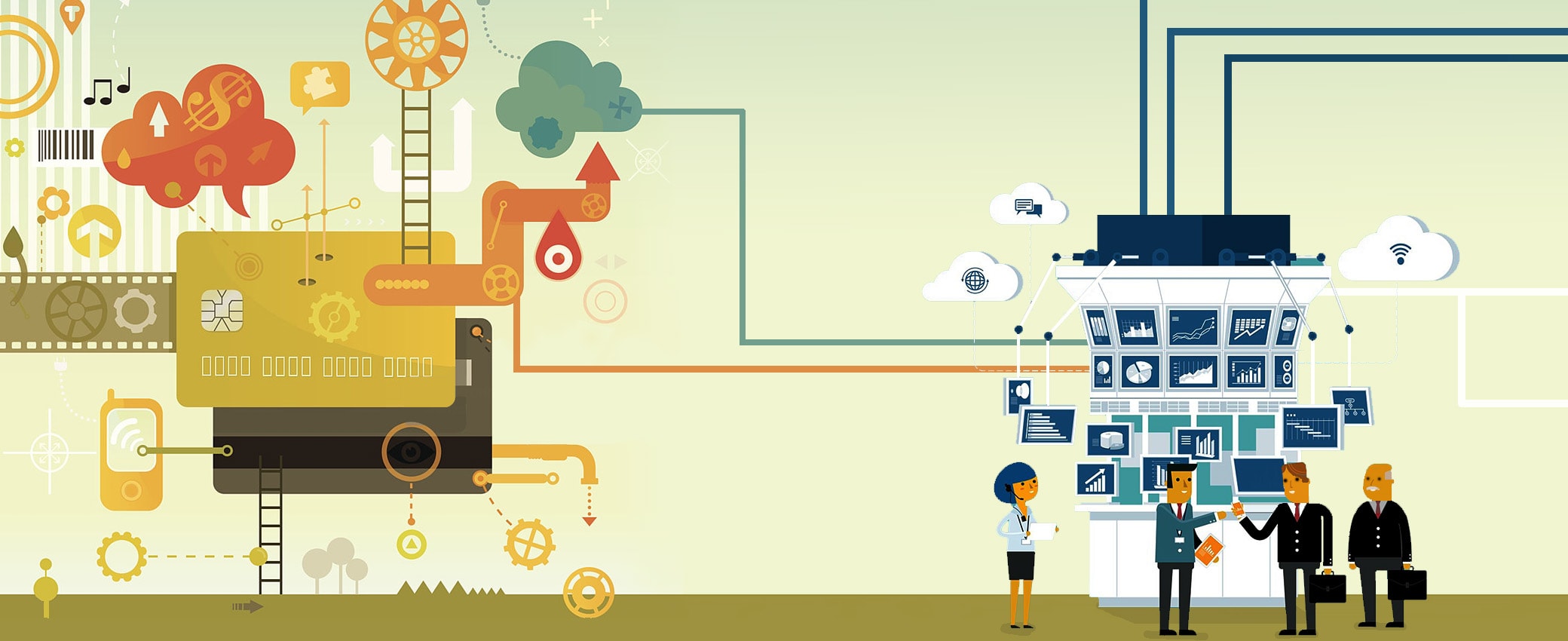 Digital marketing which is also referred to as data steered marketing is an inclusive term for marketing the company's products and services using digital technologies. This is done through the Internet, smartphones, tablets, advertising by display or any other sort of digitized medium which helps in attracting, engaging and transforming customers online. Different mediums like social networking sites, online marketing sites, content sharing etc. help the brands earn familiarity and recognition among the target consumers. Brands typically outsource Digital Marketing Services to competent firms with proven brand stories so it their brand can also reach out well to a global or local audience as the case may be.
How does Digital Marketing help?
In order to make the digital marketing crusade a definite success, it is imperative to look for some of its vital features and they are:
Ensure a good website which is cataloged with all the available products and services and permits all sorts of customers or businesses to connect
Social media sites are gaining momentum in present scenario and it is important that the company has a presence on social networking sites like Facebook, Twitter, Google, Pinterest, etc. When you Outsource Digital Marketing Services, the outsourcing partner will help you out with social media marketing also. Digital marketing promotions should happen through these sites as people of all ages, tastes, caste, and culture worldwide use it as a medium to connect
It is significant for a company to register the business on the leading search engine services which are "Yahoo", "Bing" and "Google". This helps them to appear on their search engines providing more vision to the company.
Sending customized and personalized emails helps the customer to connect one-on one and has an influential response.
So what makes an effective digital marketing strategy becomes an important point. Let us discuss four effective brain storming ideas which help the Digital Marketing Company to establish brand recognition and drive leads:
1)  Live Streaming
Live streaming videos through social media networks such as Facebook and Twitter attract a lot of interested people. This is a fabulous idea and very innovative as well and can now be used by the brands for promotions. Before execution of live streaming, it is very important to know the important features one needs to highlight to make the brand absolutely convincing and realistic. It is important to keep the various aspects of the product and marketing heads under observation and also to broadcast the live stream in advance so that the users do not forget the opportunity to be a part of it. Also, write a comprehensive insight about the live session so that the ones who are not known also get attracted and they also get a chance to relay their comments while the session is live.
2) Advertising Through Snapchat
Snapchat has released two interesting options which the digital marketing companies can make use of for promotions and campaigns.
Snapchat came up with the idea to build geo-filters which make use of logos, attributes, and symbols which were never done earlier. You can set your target using these filters.
Snapchat also initiated small ads and stories which are shared amongst the users. These are full-screen displays and even have a background score in case the user has the sound turned on. The promoters' team can send long videos or articles and even have an option to install the application straight from the advertisements. If required, the users can easily omit these stories, since they are newly presented, and have a different appeal as far as a user is concerned.
3) Stimulus Marketing
Marketing by influence is in high demand. When a customer spreads the brand information through feedback or word of mouth, it appeals the most to the ones who have not used it. Outsourced SMO Services make the most of such feedbacks and user reviews and share it with the potential customers. It is basic human nature to believe or trust the recommendation of a known person. Stimulus marketing is carried out with the help of big names or celebrities whom the consumers would rely on.
4)  Originality of content and customization
More brands are investing on a creation of innovative and interesting content in order to make their brand stand out. As the competition increases, the winner in this race will be the one who can personalize or customize the content as per the user.
Digital marketing is gaining popularity day by day since it is more cost-effective, customized, better targeted and measurable. The above-mentioned marketing ideas can help your brand gain better recognition and leads.