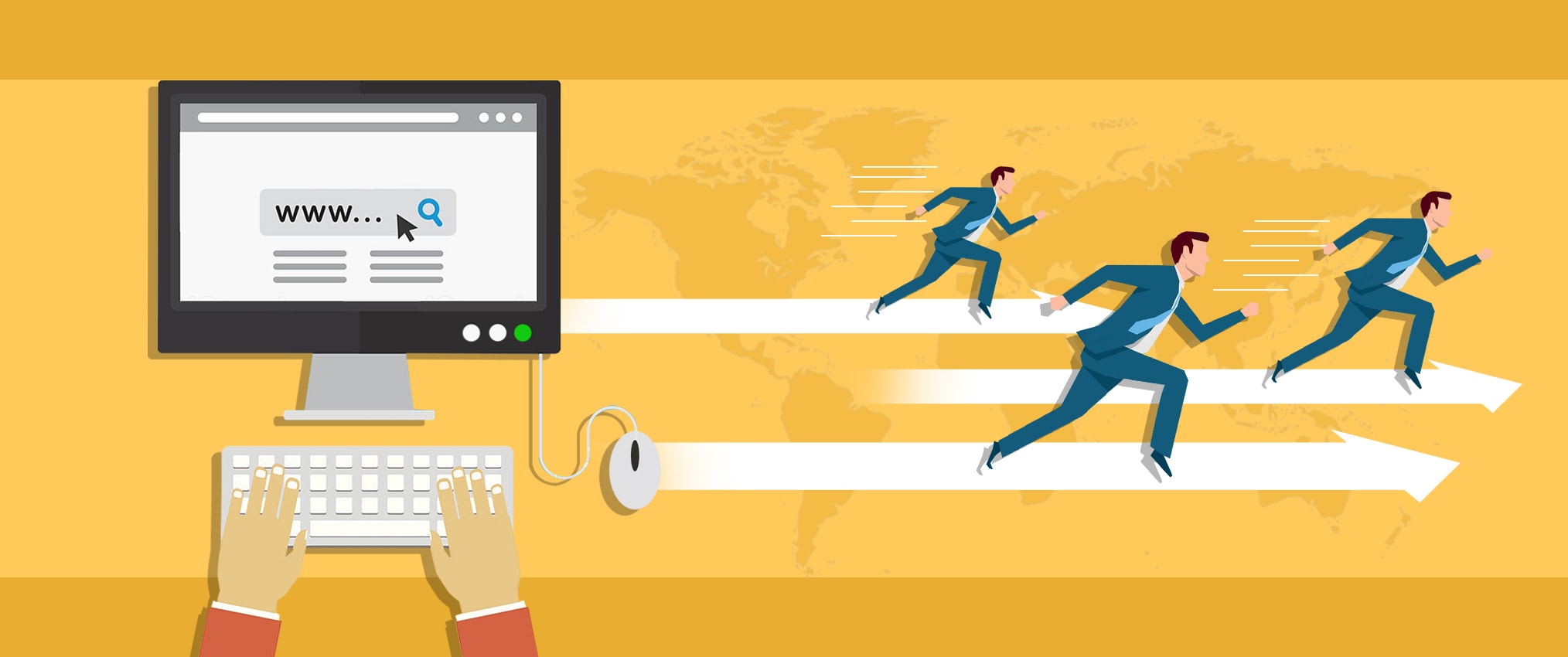 Small businesses can make use of their websites in myriad ways to compete with established brands. Even if they do not have the expertise to create their own website, they can outsource web development services to competent outsourcing partners who can design and develop a good website with all trending elements that would help the company to reach out to a larger audience. The website becomes the easiest way to get online visibility along with social media profiles. The small businesses can establish a virtual office or storefront online on their website and showcase their products and services. The business can also extract critical customer information which it can use to enhance its products and services and to establish better customer relations.
Establish your own brand identity
Many small businesses outsource web development services to India with an aim to establish their own brand identity. Small businesses can establish their brand identity easily through their website with attractive designs and amazing content. Since small businesses can take decisions faster than the larger ones that have to go through an established pipeline, they get things done faster based on the user response they receive from the website.
Innovative ideas and Agility
Small businesses can take advantage of their size and come up with interesting innovative ideas in terms of products and services offered, customer engagement strategies and marketing strategies. Since they do not have to follow rigid and time-consuming processes to take decisions, they are more agile and work faster on their ideas. This can result in a positive impact, especially when decisions have to be taken without losing time. They can use their website to publish these decisions and media which will reach the customers faster.
SEO for better online visibility
When the business or brand has a website, they can leverage from attractive content and Search Engine Optimization which can be outsourced to offshore web design and development partners to incorporate these elements into the website design and development. The SEO elements incorporated well into the website design would help the website to gain better visibility when the customer searches for related information. SEO is one of the most important elements considered in Digital marketing which is the most cost-effective way to reach out to a larger audience.
Responsive Design to reach mobile customers
Responsive designs are a must for websites as customers are mostly using their mobile devices to access information and for making online purchase decisions. Responsive design makes sure that your website is displayed optimally on devices of different sizes such as a smartphone, tablet, iPad etc. This has become a standard for success for websites.
Social media campaigns
Social media campaigns are considered one of the best ways for lead generation. Since a majority of the potential customers and existing customers are connected to a large number of people through various social media networks, it is the right platform to reach out to maximum intended audience. Social media networks also come with immensely critical customer information such as location, interests, demographics and online behavioral patterns that can be utilized to target the potential customers who are more likely to be interested in your brand. Since these require expertise and experience to generate leads that convert, outsourcing social media marketing is the preferred option.
It is important to incorporate these elements of SEO, Responsiveness and Social media in the website to leverage from the same. Offshore Web Design Solutions can efficiently incorporate these into the website of a small business which will help them to compete efficiently with the larger brands.