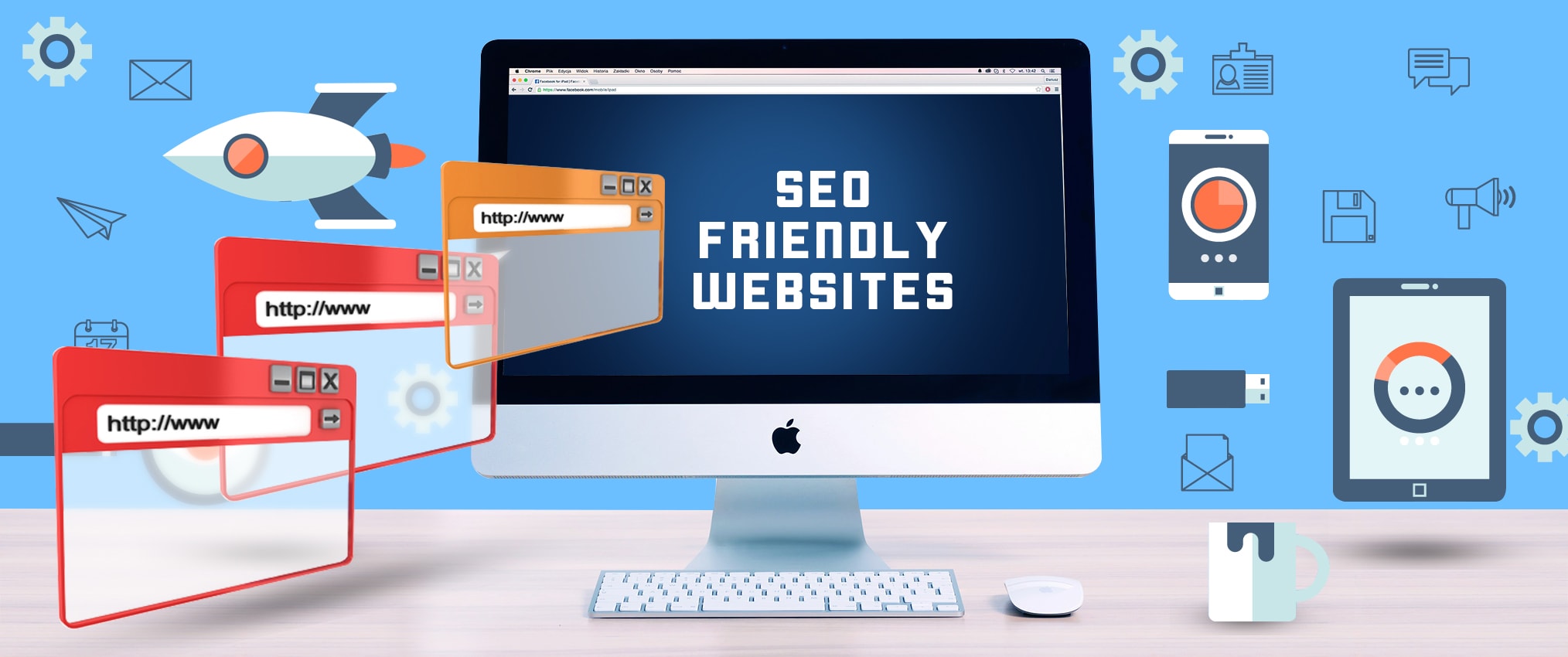 Search Engine Optimization (SEO) has become the lifeline of websites and online stores. It is a major part of digital marketing as search engines are considered the major source of convertible leads to websites. People search for information on Google, Bing and other search engines. What they input are keywords (though they don't realize it) and the search engine brings them back a list of pages that match those keywords. Businesses depend on an Offshore Web Design & Development Company to design and host SEO-friendly websites that yield them considerable leads and online reputation. Here are 5 useful tips that can be implemented while designing and developing SEO friendly websites:
Choosing the right Keywords
Keywords are one of the main elements of SEO. The words and phrases that are most commonly searched for an industry or a website form the keywords. It can be a single word, short phrases or long phrases. Of late, long-phrase keywords are proving to yield better SEO results. The Web Development Company will identify and include some of the most valuable keywords on the website so that when target customers search for information, the search engine finds your website too. They also need to place the keywords properly to attract more leads.
HTML Tags
Once the keywords are fixed and added, the web-pages have to be fitted with the right tags that help the search engines to identify the keywords. The search engines typically search the meta, title, description tags to check the relevance of the site and content before it is considered for listing in the Search Engine Result Pages or SERPs. Placing the tags and providing the right information within them are pivotal to making the pages SEO-friendly.
Blogs & Backlinking
Blogs and backlinking make the website live and informative. Blogs that are published in the website provide more information to the customers visiting the site while also making the site more Keyword-rich. Backlinking provides them leads from outside the websites and search engines. Backlinking is usually done by posting informative blogs and articles and commenting on relevant websites along with a link to your website or blog. This has to be done carefully by the Web Development Companies in India or else, it will be termed as spamming which will provoke the search engines to block and fine your website temporarily or permanently.
Responsive Design
Nowadays more people are using handheld smart devices to access information. It is hence important for your website to be mobile-friendly. Responsive designs make sure that your website appears proportionately in different devices that come in different sizes. The pages shrink or expand according to the screen-size and the elements within the page also adjust accordingly. Responsiveness is an inevitable aspect of SEO web design.
Customer Engagement with Social Media Integration
All websites are intended to interact and engage with the customer to motivate them to purchase your products and services. Offshore Web Design services also understand that longer customer engagements will also result in better SEO ranking. Social media networks are a major source of customers and leads. It also helps significantly in customer engagement. Integrating social media networks and customer-friendly elements in the website will result in better customer engagement which will help the business to progress.