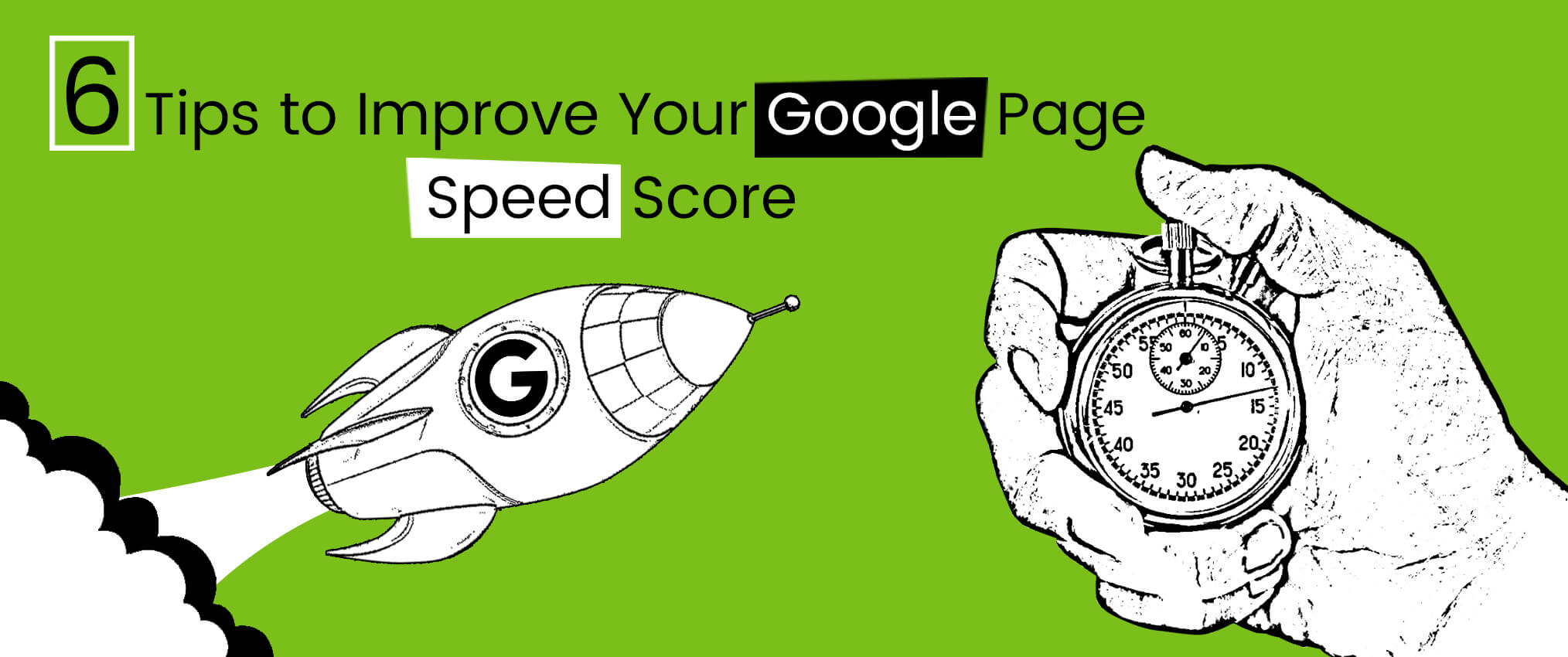 Speed is an important aspect that affects your web traffic and SEO score. Websites should ideally load within 3 to 5 seconds to gain good ranking on Google. The search ranking of a website also depends upon its time to load using on mobile and desktop browsers. It is hence important to ensure that your website loads quickly. At least, you can make sure that a preview loads quickly offering an explanation or information that website will be loaded soon. Even though, the website should ideally load within 5 seconds, in case of websites that use heavy multimedia or have a lot of data to be loaded first can do with a preview. There are many reasons for your website to load slowly. Here are 6 tips that will help improve your Google page speed score:
1. Check the code
Since 2010, google has been using the pages-speed as one of the factors while determining the SEO rank. One of the common reasons for slower page load time is the use of render-block code in Javascript and CSS files. By eliminating such code that blocks or delays rendering of a page, the SEO Services in India can boost your website's render speed and avoid a bad google rank. You can do this by using inline or asynchronous JavaScript or by deferring the loading of JavaScript.
2. Optimize multimedia
High-resolution images may offer a great visual impact, but that will happen only when they load! Multimedia elements on your homepage can delay its loading significantly. It is best to use web-optimized versions of multimedia that do not slow down your website loading time. There are many tools available these days that help you optimize images and other multimedia elements used for your website homepage.
3. Mind your Server Response Time
Competent Digital Marketing Companies in India will first check your server response time to check for websites that take forever to load. Your website loading may be severely affected by many elements such as the application logic, routing, framework, database connection, libraries, memory starvation etc. The digital marketing company will help you analyze and identify the actual issue and fix it for you at reasonable rates.
4. Use the Cache
One of the most beneficial tools that can be used by the websites is the browser cache that holds a lot of user information. Unless the cache is cleared and unless your website has changed, you can still make use of the information stored in it which will save you a lot of time in loading the content. You can store your web information in the cache and load the website from it till it is cleared.
5. Don't use landing page redirects
When you load a page, if it redirects you to another page, it will waste a lot of seconds. As the page takes more time to load, the customers lose interest and leave. So, landing page redirects should be avoided at all costs.
6. Use tools and insights
You can use Google's PageSpeed Insights tool to determine your website's current loading time and improve it. The tool offers you detailed information as to which elements are delaying your website loading and accordingly you can take remedial action.