Outsourcing has turned out to be a prominent and widely accepted trend amid the global business space. Probably, due to various challenges, such as high-cost, consuming excessive time, lack of sophisticated software/tool/infrastructure, a majority of the firms are inclined towards outsourcing activities including
web design and development
,
responsive web development
, and so on.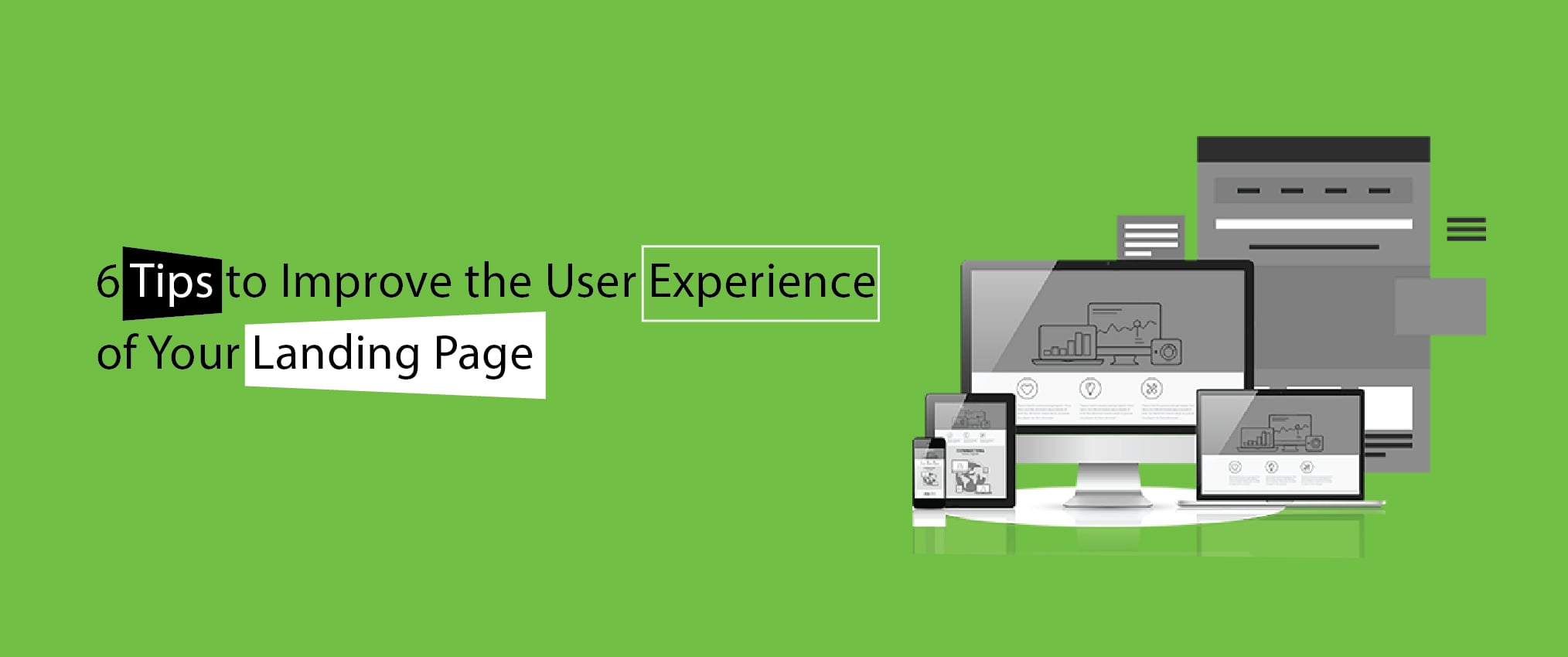 Landing pages are an important part of your business website and managing them successfully can convert your potential visitors into actual buyers. 
Have you ever wondered to maximize your customers through impeccable paid ad campaigns? If yes, it's never too late to collaborate with a professional offshore web development company and create the finest business or eCommerce landing page.
Your landing page has a higher potential for generating a rich user experience. Before we dive deep, a short note on the term 'landing page'.
It is a kind of web page, opening up when the user clicks at the online ad campaign put forth by your business. It is exclusively created for marketing or paid campaigns. 
Capturing the attention of your website users is highly significant and you should take every unique step to keep your visitors stay for a longer time on your web page. It can maximize the scope of business conversions. But you needn't worry! Hiring the right web design and development company will aid you to create a finely blended landing page with a balanced amount of creative content and exciting designs/layout.
1.Mobile-Friendly
With the rise in technology, a huge part of the website traffic comes from various mobile devices. 
Use the best layout structure for landing page optimization

Facilitate mobile responsiveness and friendliness

At times, visitors might face difficulty in accessing certain data/image via a mobile device, hence it requires optimization

Half of the website traffic is received through various mobile devices

The landing page can be made easily navigable

Contributing to the higher usability of the landing page and website
2
.Use of Eye-Catchy Visuals
The aesthetic appearance of your landing page matters the most when you seek ways to work on the user experience. Partnering with the best offshore web design development company will help you to create an attractive and exquisite landing page. 
Trendy layouts, visually appealing elements, unique design, striking images, and impeccable infographics

Excellent web page alignment to arouse the customer's interest

Strong visual appearance to create actual buyers
Striking product images will help your customers stick around your business, especially, in case of an

eCommerce landing page

Develop a sense of professionalism

Includes creative texture, style, font, background, and quality videos
3.Shorter Forms
Always, try to gather in-depth information from the customers because the larger the data, the better for your organization. A pile of information will help you to target the audiences effectively, boosting marketing strategies. 
Avoid long forms and save time

Keep the form short and precise

Encourage the entry of critical information

Long forms can be irritating

Short forms facilitate conversions

Can keep the business performance well-organized

Try creating a form (split into 2 columns) with smarter fields (fewer inputs at a time)
4.Content
When talking about tips to enhance the user experience of your landing page, the role of content has a significant role. 
Precise, accurate, factual and, meaningful content

Highlighting product details, especially if its an

eCommerce landing page

Study and analyze audience before developing content

Seek the assistance of Google Analytics

Use of keyword-enriching heading
5.Call-To-Action
The presence of CTA's (Call-to-action buttons) on the landing page will enable the customers to contact your organization via queries. These buttons will encourage visitors to put forth their doubts and concerns instantly. 
Placing your sign-up or drop a query button at the end of the page won't be noticed by the visitors

Placing CTA at a few notable places on the landing page can boost conversions

Will help your visitors to navigate your landing page with ease

Use color psychology for creating the best and effective CTA's

Choose the CTA colors wisely as each color represent a specific meaning/element

CTA's should have the ability to generate an emotional connection

Should encourage the audience or visitors to initiate the next step
6.Social Sharing
Social media platforms have gained prominence amid this growing digital era. The consistent sharing of your landing page on the various social media platforms gain to improve your revenue-generation and brand building.
The most effectual way of spreading about your website and business

Sharing via emails is a considerable option

Making the frequent utilization of platforms such as Facebook, Twitter, etc.

Adding the prominent and easily-accessed social media account logo on the landing page
The landing page is the best, affordable, and most practical way of spreading your brand and maximizing your sales. Once you implement the above-mentioned tips, you can witness the optimization of user-experience (landing pages). In the present scenario, landing pages are considered to be highly beneficial for all kinds of business, regardless of its size and nature.
Allianze Technologies has always earned the reputation of offering the finest assistance to create a well-balanced and apt landing page to enhance user experience and your business performance. Being the leading offshore web development company, our expertise covers the development of your brand identity in a unique way. For further discussions, contact us at [email protected]