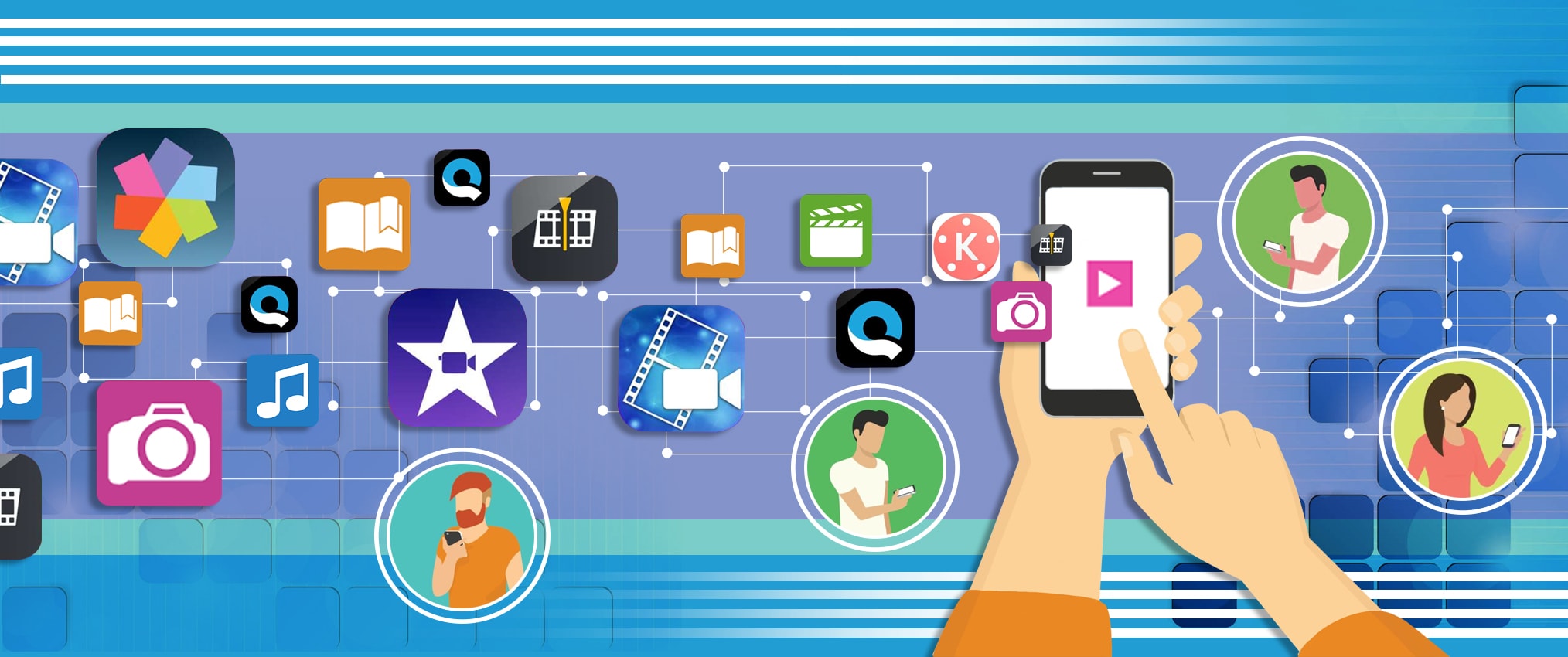 Videos and photos tend to go instantly viral when they are short and to the point. Though it takes many hours of patience to click the right photograph or to shoot an amazing video, it may go unnoticed if there are unnecessary elements that spoil the fun. A few minutes of editing can save your image and make the videos the most popular one among your audience. But how do you do that? You can either spend hours on the internet trying to try out different expensive software available or outsource image editing services to competent partners. Here are the best 8 video and photo editing apps that you can use on your mobile to create amazing multimedia on the go:
Best Video Editing Apps
Here's a list of top 4 video editing apps that come handy when it comes to creating interesting videos that generate good engagement:
Adobe Premiere Clip
Adobe brings some of the best editing solutions when it comes to videos and images. If you check with your trusted image editing services provider, they will also suggest Adobe's tools for video editing as they ensure quality and ease of use. It lets you create and edit amazing videos and add music to them quite easily. Coming from the reputed Adobe family, the app is free to download and use. There's a paid version which is for the advanced users – Adobe Premiere Pro. It works on both iOS and Android.
Kinemaster
Kinemaster is another powerful video editor that offers many interesting audio filters, video effects, transitions and even the chroma key. Priced at $4.99 per month, it is almost close to a powerful desktop video editor. You can try it out with the trial version before a paid subscription. Kinemaster is an Android app.
PowerDirector
PowerDirector is a comprehensive Android app that comes at $5.99 per month for a paid subscription. There's a free version too though it is not fully loaded with all the features. This is more suitable for those who are familiar with video editing. Collage maker, slow motion and other effects are available in PowerDirector tool.
Pinnacle Studio Pro
This one is for the iOS and it is for those taking editing seriously. Priced at $12.99 per month, Pinnacle Studio Pro provides quite a few options for editing and sharing. It gives tough competition to a decent desktop video editor.
Best Photo Editing Apps
Everyone takes photos using their mobile. People work on the go using their mobile too. So if you want your images edited quickly on the go, check out these photo editing apps suggested by photo editing services India. Coming from the professionals, we have to take their word:
Snapseed
The iPhone users can enjoy this amazing app for many types of photo editing. Filters, contrast, crop, rotate, sharpen, frames, text and many interesting options are available in Snapseed. It is a free tool and quite easy to use.
Camera+
Yet another app for iPhone users, Camera+ offers amazing options for photo editing. Grids, exposure control, and different shooting modes to choose from make it very convenient to use. It can be synced with cloud and lightbox. Advanced effects are also available with Camera+. It is a paid service.
Airbrush
AirBrush caters to the Android group as well as the iOS. It contains most of the options available with a desktop image editor.
Adobe Apps
Adobe Apps are available for use in iOS and android. It comes free of cost and just like all of Adobe's premium products, offers amazing photo editing services. You can use it along with your camera and any images stored on your mobile.