The erudite economy has made learning a super correlative part of any job, and eLearning has taken over the traditional classroom learning. Developing and grooming an in-house eLearning team is time-consuming, expensive, and inconvenient than delegating it. Hence, more companies are now choosing to outsource it to an expert
website development company
.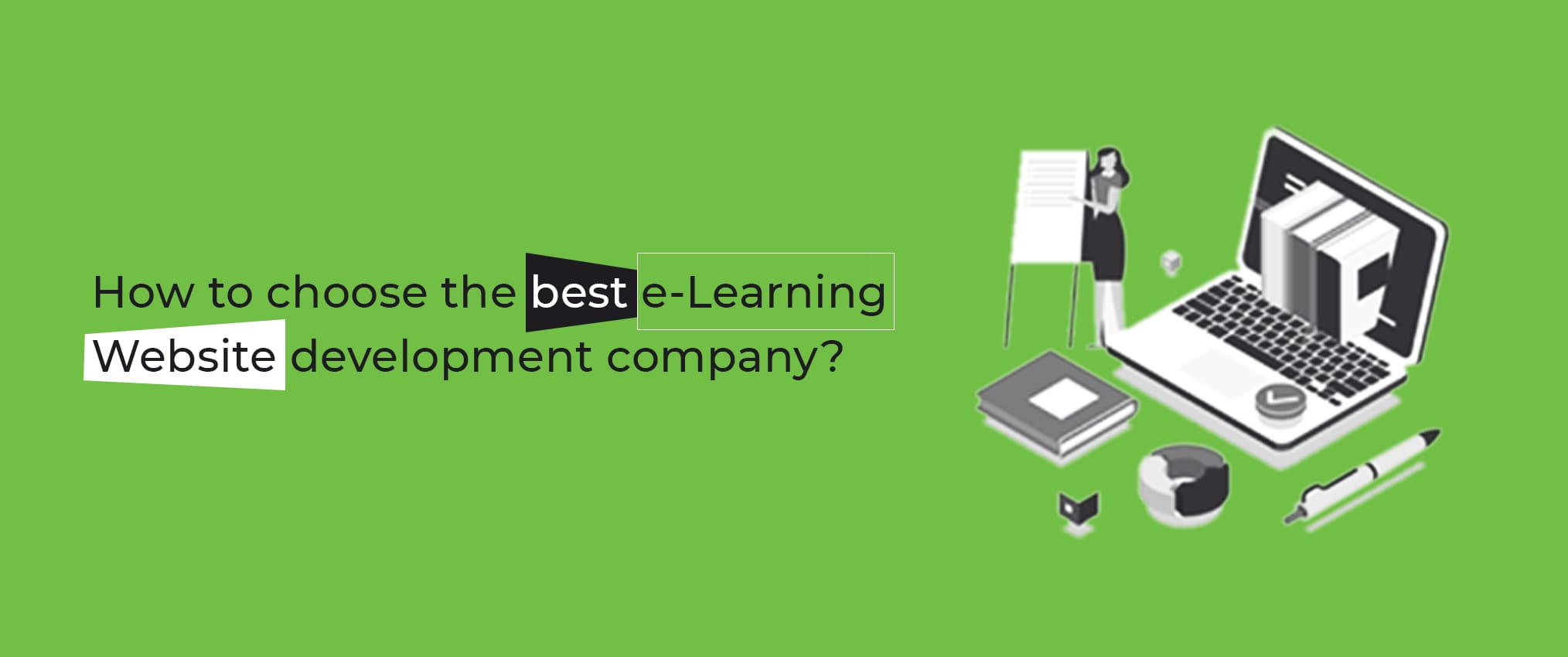 During the past decade, the popularity of eLearning has hit the roof. Even businesses found the method as an affordable and time-efficient way to train their employees, regardless of their experience in the sector.
Due to the exponential growth of eLearning, several choices are available in outsourcing. While selecting an outsourcing eLearning service provider, make sure they are highly capable of enhancing your workforce to generate measurable results.
 Find a Well-defined Skillset

 
You may need experts in instructional design, graphic design, technology, etc. Therefore, the team you select should consist of professionals having a wide array of capabilities to provide specialization in your project. And don't forget to explore their field experience as well. Therefore, choosing a developer with well-defined skill will work for you to gain the desired perks.  
Request Previous Project/Samples

 
While selecting a developer, make sure to ask them for their previous projects/samples and confirm if they can work on the platform you employ. Get access to their e-learning platform and explore it. Also, select the one with whom you can keep a long-term relationship so that they will understand your needs deeply.  
Claim a Defined Pricing Structure

 
Providing better care in monitoring your custom eLearning development is essential, as it is an investment. While boarding on a development project, the cost might get out of your hand. Therefore, choose a firm with transparent pricing to lead you through the hurdles while keeping the expenses in your control. 
Only successful cooperation with the developer will help you create efficient eLearning materials for teaching your people. Therefore, while choosing a website development company, find the one who can collaborate full-time with you at any phase of your project.  
Selecting an expert developing team who is experienced in several industries is a sign of them being a specialist. Also, finding someone who can create interactive content that is tailored to your industry is of paramount importance.
Pursue Support and Training

 
Make sure the eLearning website development company you choose will train your staff and assist you in the smooth implementation of processes. Ensure they will be available for troubleshooting whenever there is a hurdle in the system.
Ask for a Free Course Prototype

 
The best eLearning courses provide trials and reduce errors through it, to meet the goals or desires of the client and learners as well. The course prototype is a way to verify what all changes should be made for improvement, what works, and what doesn't. It is a best practice for knowing the highs and lows of your partner.
Go through these guidance steps in choosing the best eLearning
website development company
. Don't forget to add your necessities with this to make your relation long-lasting and to gain an apt and customized eLearning experience.  
Allianze Technologies, the leading offshore
website developing company
helps several global companies to create successful websites and e-learning apps. We provide 24X7 assistance to all of our clients for them to stay accessible whenever needed. We can even help you with
WordPress development services
and CMS web development services
. Send an email to us at
[email protected]
and know more about our services.