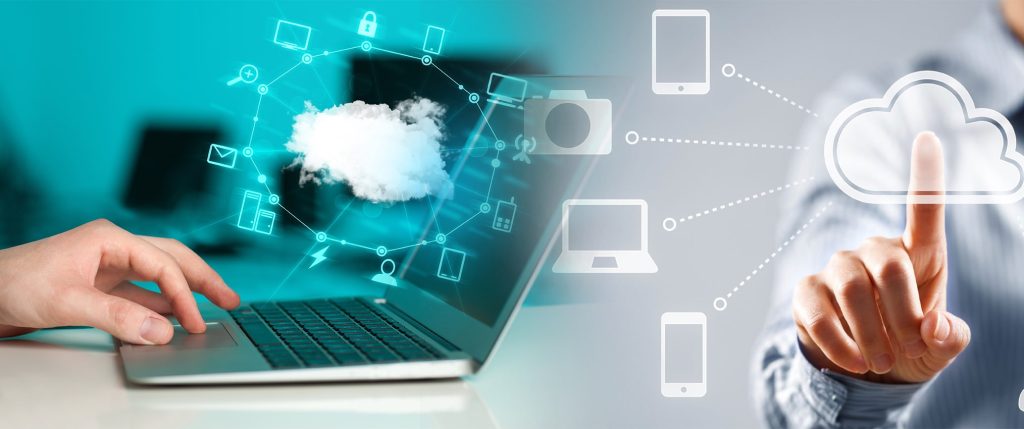 Cloud-based ERP systems have been around for a while. But, because of its success, the concept is gaining a huge prominence. Businesses can use ERP systems to manage their data and processes in real time. In the past, these systems were typically located in an on-site server room. However, a third party hosts the cloud-based ERP solutions  in a remote location. This allows you to access your information from anywhere at any time, as long as you have access to the internet.
Cloud-Based ERP Software Services
ERP, or Enterprise Resource Planning, is a business management software that allows organizations to use a system of integrated applications to manage their business. Enterprise resource planning, or ERP, is a software-based solution that integrates management information across an entire organization. The goal of ERP is to facilitate the flow of information between all business functions inside the boundaries of the organization and manage the connections to outside stakeholders.
Cloud-based ERP allows you to stay connected to your business wherever you are and from any device. It is a secure way of accessing your software over the internet, keeping all your data safely stored on remote servers. It's an efficient way of doing business, especially for companies that operate in different locations or countries. Cloud ERP, is also referred to as cloud-based ERP or SaaS ERP. It is a modern approach to enterprise resource planning. A monthly subscription service is usually available to get the cloud-based ERP systems. It requires little to no up-front costs for hardware or software licensing.
Cloud Based Software - Future of ERP
Today'sERP software is evolving into a cloud-based solution that is accessed over the internet. Cloud based ERP solves many problems associated with traditional ERP systems. The most important advantage is that it can be accessed anywhere, anytime using any device. It securely stores all your data on remote servers in the cloud (hosted by the software provider). You no longer have to maintain an expensive IT infrastructure on-premise.  Cloud based ERP also eliminates the hassle of upgrading your software or system. 
Cloud-based ERP systems have many benefits that can help your business work faster, better, and smarter.
The greatest benefit of cloud ERP software is the ability to use real-time analytics. This allows companies to see important information as soon as it becomes available, so you can feel confident knowing that the data you're looking at is always relevant and up-to-date. Real-time analytics can help companies make critical business decisions and ensures process optimization.
Real-time analytics is the fastest-growing segment of a fast-growing market.
Cloud-Based ERP Offers Comprehensive Flexibility.
The best thing about the cloud is that no matter where you are, as long as you have access to the Internet, all the data and information you need will be readily available to you from any location at any time. A cloud system stores everything remotely, so even if your employees are spread across the country, they can still input data in real-time from any connectible device (laptop, smartphone, etc.).
Requires Low-Operating Cost
Cloud solutions are generally easier to maintain than on-premise systems. They also eliminate the need to buy new hardware every few years or pay for software licenses. This can save you money on IT costs in several areas. No need to purchase servers or storage systems. No need to hire a dedicated IT staff.
Less IT involvement
Unlike on-premise software, a cloud computing system does not require extensive hardware or software installation or maintenance by your IT department. Your hosting provider will manage the servers and handle all software updates, leaving your IT staff free to focus on other business priorities.
Better Collaboration
One of the most important benefits of cloud-based ERP is improved collaboration between employees. It enables employees to communicate and share documents without being in same physical location. Such collaboration leads to enhanced productivity and employee satisfaction. It gives workers more control over their schedules and gives managers more insight into their team.
Scalability and Accessibility
Cloud-based ERP systems can also increase productivity, efficiency and employee collaboration by providing a common platform where employees can access data and share information. Additionally, they allow organizations to integrate with other applications and workflows. One benefit of using this technology is that it is scalable, which means that organizations can grow or reduce their size without being required to install new hardware. Cloud-based ERP also has low startup costs and does not require large capital expenditures for hardware and software licenses.
Other Benefits of Cloud-Based ERP
The cloud has a lot of advantages for businesses. Basically, it's a way to use technology without having to manage it in your own office. For example, if you want to use a word processor, you can install Microsoft Word on your local computer or network and run it there. Or you can use Google Docs and have the data accessible from anywhere with an Internet connection.
The accounting and financial management capabilities of cloud-based ERP provide the ability to evaluate, track and manage resources. This capability allows companies to consolidate business data into a single database, providing them with more insight into the company's financial health.
Another benefit of cloud-based ERP is that it is accessible from multiple devices such as laptops, tablets and smartphones. This allows employees to access data from anywhere in the world at any time. This can be particularly important for companies that operate globally or have employees who travel frequently.
To know further, feel free to contact us at [email protected]