eCommerce store owners should ensure the brilliance of their designed website. It should be able to provide the best user experience since it is effective. In this context, it is important for them to create effective call-to-action for their website. It is not going to be easy for the store owners to figure out which CTA works best for their eCommerce store. They should keep trying out with different options. CTAs are the best for your eCommerce store because it brings numerous benefits. Integrating CTA is effective since it brings huge traffic. A CTA should be visible as it needs to creates an enhanced buying experience.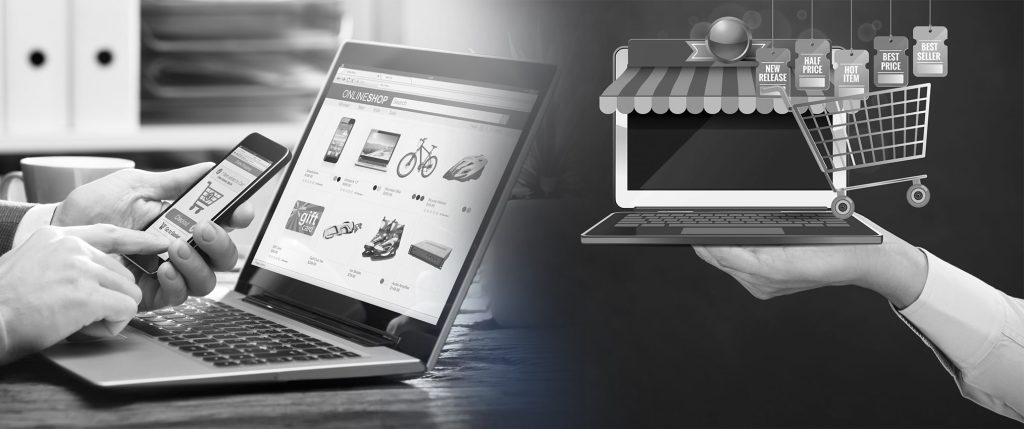 What is a CTA?
CTA (call-to-action) buttons are very important in eCommerce websites because they help convert visitors into customers. The CTA button is a link that leads to the product page. It appears in the product description, on your Home page, and on the Collection page. When a visitor clicks the CTA button, the product page opens up. On that page, there are more description about the product and the Add to cart button.
The call-to-action (CTA) is the ultimate goal for your eCommerce store. Every part of your site should work towards getting your customers to follow that CTA, whether it's making a purchase, signing up for an email list or downloading a coupon.
What makes a good CTA button?
There are several factors that can contribute to the success of your CTA buttons:
Contrast
The CTA button should be visually different from other elements on your website. For example, if every button on your site has rounded corners, don't use a square button as your CTA button.
Action verb
Action verbs like "Buy Now" tell your visitors exactly what to do and what they will get by pressing this button.
Size
Your CTA buttons should be large enough so people can easily spot them on any device (mobile or desktop).
How To Create Compelling CTAs For Your eCommerce Store?
The age of "Build it and they will come" is over. Today, you need to do everything in your power to make the process simple for your customers.
The problem with most eCommerce stores is that they don't take advantage of CTAs and end up losing customers who are ready to buy.
If you want to increase sales, then you need to add CTAs and make them as prominent as possible.
CTAs are important because they drive the user towards action and convert them into paying customers. Often times, people get distracted by various other things on the page and forget to take any action at all.
Size/Visibility
The CTAs shouldn't be too subtle and not too big. They should be big enough to be easily noticeable by the customers. You don't want them to spend time looking around for these buttons while they can easily leave the site if they find it difficult to do what they came there for.
Should be Engaging
It should prompt your audience to take an action. It is usually an instruction to tell viewers what they need to do next. You may have noticed CTAs on websites, social media, or even in physical stores. In eCommerce, CTAs are commonly used on product pages and checkout pages. Some engaging CTAexamples include Buy Now, Add to Cart, Learn More, etc.
CTA Placement
Customers clicking on your call-to-action buttons are your first step to conversion. Therefore, the CTA shouldn't just look good, but it should also be compelling enough to make customers click and convert. It should be placed at the apt place. A good CTA is eye-catching and clickable, it conveys your message clearly, and it leads to a relevant landing page where customers can take action. If designed poorly, customers will not be able to find them easily.
CTA Color Selection
Use excellent CTA to attract your audience. CTAs should be in plain and simple language. It should have striking colors and design elements to draw attention and inspire clickthroughs. The choice of CTA color is important because it evokes certain feelings in people. But this isn't a hard-and-fast rule; there is no magic formula when it comes to choosing colors for CTAs. Your CTA colors should blend well with your overall branding and create a good contrast with the background color of your website.
CTA Testing
A CTA or Call To Action is a crucial element of anyeCommerce website. It serves as the last push for your customers to take action and make a purchase. However, a compelling Call to Action can be tricky to craft. You cannot just publish your CTAs without checking if they are effective enough to convert visitors into paying customers. Because of the effectiveness of Google Analytics tool, it will help to track and analyze the performance of your CTAs.
Conclude… At Allianze Technologies, we help you design an e-commerce website that seamlessly integrates with your business model to deliver a unique brand identity while ensuring high customer satisfaction. We specialize in creating custom e-commerce websites complete with personalized theme designs and powerful features like comprehensive product management, secure payment options, multi-currency functionality, advanced search capabilities, and integration with popular third party applications to enhance performance. To know more, contact us at [email protected]
Explore Our Unique Services to Boost Your Growth