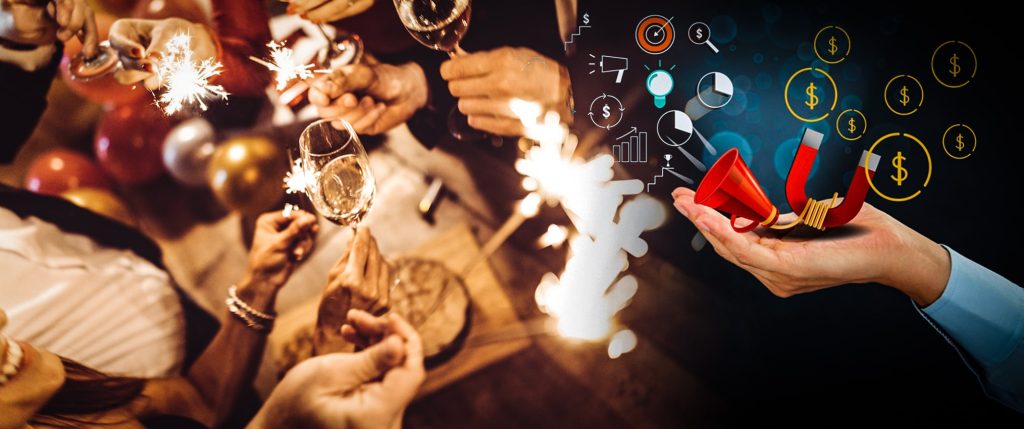 The business world is becoming more and more hyper-connected. The internet brought the international market under a single umbrella, and consumers around the globe can access international brands from everywhere. In that scenario, developing adigital marketing strategy is the fundamental step that every company should take. For confronting a highly anticipated festival season after the pandemic, internet marketing faces a lot of possibilities and challenges.
Festival After the Pandemic
The greatest impact of the pandemic is that consumers became more familiar with online shopping and digital channels. While staying at home, it became the only choice for them to make a purchase. In fact, the number of online purchases has almost doubled during this period all across the world. When the economic life is returning to normalcy, consumers still prefer to use online shopping methods compared to the previous times. It indicates that internet marketing can play a vital role in defining consumer trends. We can move forward with some digital marketing ideas that will benefit business firms in the upcoming festival season.
1- Use Facebook Ad Campaigns
Reports say that, over 1.86 billion active monthly users on Facebook. During festival time, they spend more time online, greeting someone and sharing their joyful moments. So, there is no better time to advertise your products targeting the right consumer groups. In fact, Facebook leverages the tools forsocial media marketing with precise consumer demographic details. Google or Facebook ads appear top of pages with greater visibility and direct each click to the business website. It improves the traffic to your business website during a hectic business season.
2- Email Marketing
Compared to social media pages, emails are more personalized and communicate with each consumer with specific details. Since they will spend more time checking greeting emails and sending them to their loved ones, an attractive advertisement message with catchy phrases and offers will attract them to your products. You can monitor the campaign and ensure that it reaches the right group of consumers. You can also give awareness about your festival offers and create urgency by pointing out 'Only 1 hour left' or 'Only for this week'.
3- Creating Festival Contents
The possibilities of content marketing are limitless, especially in a festival period. Every festival season will be rich with events, debates, opinions, confusions, and anticipations. It is a time where people wish to interact with each other with joyful words. You can create interactive content on n number of topics and create a better engagement with regular customers. It can be a personalized Christmas wish or a blog post that analyzes the political and economic situations of the festival period in-depth. It is the best way to give information and promote your brand at the same time.
4-Optimizing Your App Store
For business firms, owning a mobile store is an essential step to having an online presence nowadays. In festival periods, they can get more downloads and traffics as its popularity increases recently. You can add better app prescriptions, app titles, and app facilities. Consumers demand to use business apps with more ease and use facilities like shipment tracking, carting, payment, and refund. An omnichannel marketing style and the best SEO strategies will also help you achieve the desired results and ensure better traffic to your eCommerce site through the app.
5- Remarketing Possibilities
The facilities of remarketing are offered by most digital platforms like Facebook, Instagram, etc., and Google. It helps you identify a person who interacted with your business website but turned their heads without completing the purchase. Companies can identify those who added your products to their cart but did not buy them. You can remind them with personalized messages and give festival offers. In addition to creating urgency, it brings more chances to convert a potential customer into an actual one.
6-Video Marketing
Creating a short video is the best way to communicate in the digital world. You can promote them with Instagram stories, Facebook short videos, etc. You can create an attractive video to wish the consumers and make your brand name more popular among them. Further, you can improve its visibility withSEO strategies. Social media marketing allows you to create a festival webinar or a video contest to engage with more consumer groups.
Conclusion
In a festival season, your business firms can deliver more joy and happiness to customers since they expect to get it the most at that time. Digital marketing strategies can help you connect with more people and set the consumer trends having a digital upper hand. Allianze Technologies can help you get the best sales during this festival period. Our services will be cost-effective, time-bound, and quality ensured. You can know more about us by dropping a mail at [email protected]