Microsites and landing pages are often loosely used to describe each other though they have distinct uses and features. Though both are used for digital marketing and boosting the brand identity, the way they are used is totally different. The context is different and the cost involved will also be different. A competent offshore web development service provider will be able to offer the right solution for your brand's requirements.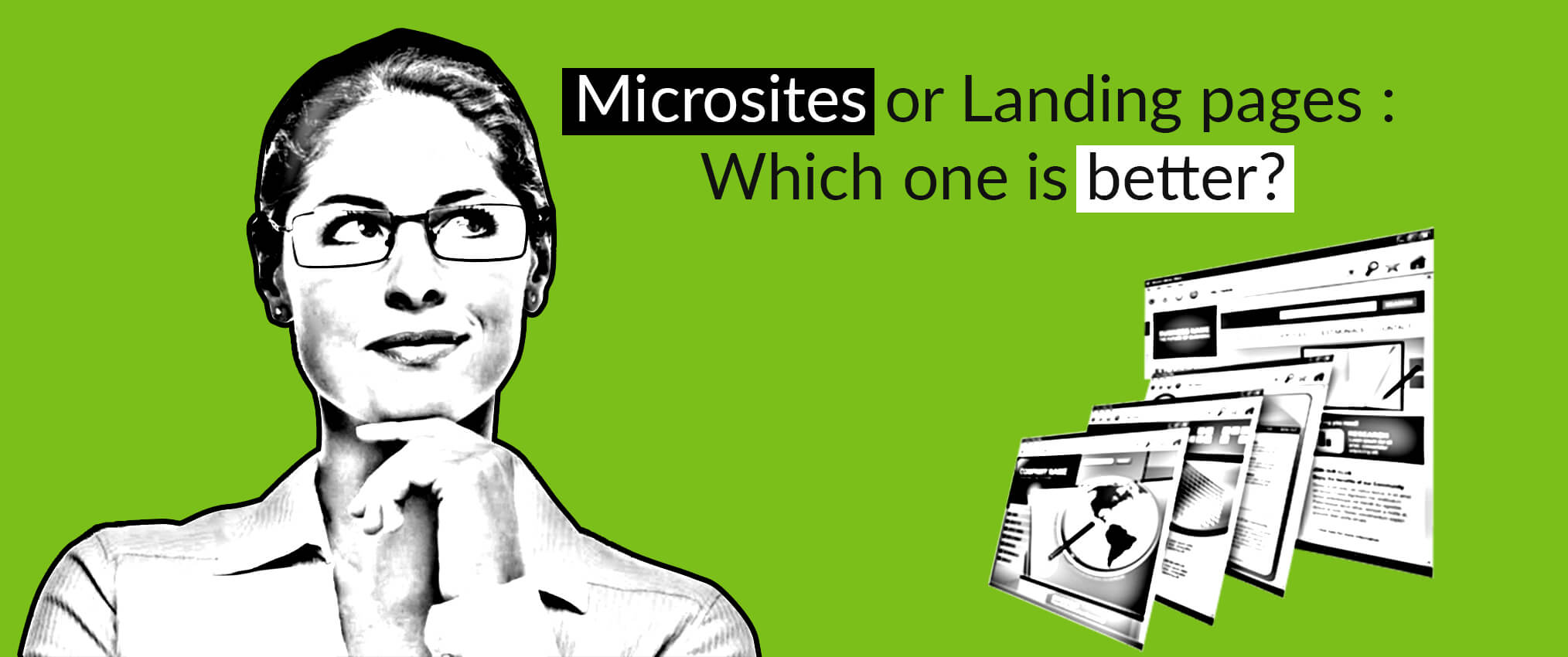 What are Microsites?
Microsites are usually standalone websites, outside the brand's main domain. It could be a single page or multiple page website that serves a specific purpose. Microsites have their own existence though often are short-lived. These are used for mainly to run large campaigns that enhance the overall brand image. Such campaign-specific microsites are often scrapped soon after the campaign ends. They will have complete details on the particular campaign. It helps the brands to conveniently measure the effectiveness of specific campaigns provided by digital marketing services. These are usually a little more expensive due to the additional costs involved in domain registration, content and for marketing.
What is a Landing Page?
A landing page is a single page which is a part of your domain. Landing pages are usually used for specific product campaigns or campaigns that has a smaller or limited scope. This is usually used to promote a campaign or a concept. It could even be a specific page on your website which will be tracked for measuring the metrics. Once a user lands on the landing page, the user's activities are tracked throughout till the user closes the page. It is important to make sure that the page is developed considering the technologies and techniques for responsive web development. Since most of the leads and conversions happen through mobile sites and apps, responsiveness is very important.
Some of the advantages of using a landing page are:
Cost effective, since either an existing page on your domain is used or a new page is added to your domain.
Uses the same look and feel of your brand identity and website. They are easier to connect with your brand.
Microsites or Landing pages : Which one to choose?
When you consider web development outsourcing, it depends upon the requirement to decide between a microsite and a landing page. Complex campaigns can benefit from microsites than a landing page. Smaller campaigns benefit better from a landing page. Cost-wise also larger scale campaigns will only benefit from microsite since it needs a separate domain and complete set of design and content just like a fresh website. For cost-effective campaigns. the landing page will be a better choice. It is easier to track the effectiveness of the campaign using a landing page with regards to the leads and conversions on your website.