Hey peeps, Namaste! We all have hobbies, right? The elements that fire up our weird little hearts, things that propel us forward or evoke a sense of transcendence within ourselves. It's absolutely normal to stress and scratch your head in finding what you love. Everybody has to pay their bills and put bread on their table to get going. However, the sunnyside of living a simple and happy life is to love what you do; remain passionate about your craft.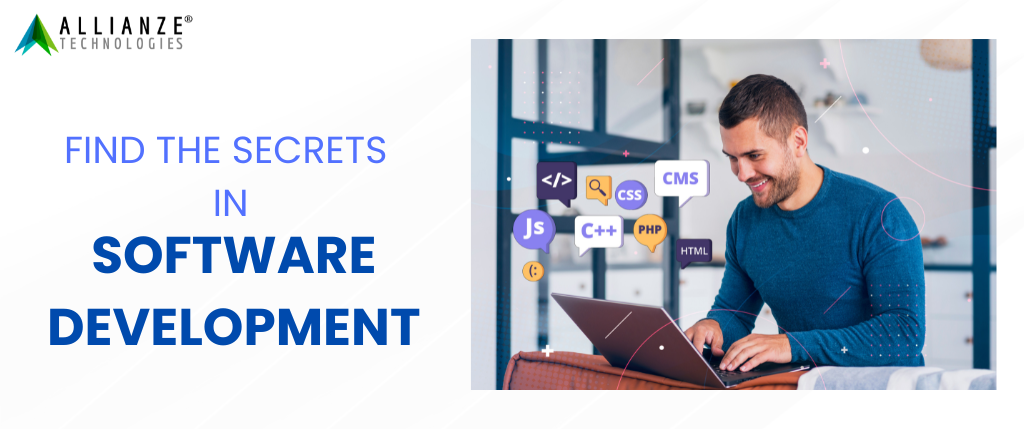 Software and technology are undoubtedly one of the best sectors of work you can enjoy. With bright innovations and technological advancements, software and IT sectors can truly entertain you! If you have an inner child who dreamt about inventing something or building a thing of your own, Software is the right field for you!
The life of a software developer is challenging and curious. If you hate routine jobs and following the same pattern every day, securing a career in software development is the best choice you can make. Moreover, Software developers are low-key artists and engineers that make crafts for businesses of all kinds.
Just like canvas and pencils, you have to equip the skill sets in order to craft a masterpiece for modern companies or entrepreneurs. So, fasten up your seatbelts, as we are going full throttle on the development cycle (code planning to implementation).
The development cycle goes by this scale
Planning and requirement analysis
Design and Prototyping Stage
Software Development Stage and testing
Implementation and Integration
Maintenance Stage
Now let's dig in! we will learn one by one.
Planning and requirement
This is the first phase of software development. During this process, you will get to know about the gravity of the whole project, just like a warm-up session before actual weights. As a developer, you will collaborate on a team meeting that includes clients, your developer friends, the project manager, or stakeholders. Moreover, there would be a brainstorming session that includes the project plan, requirements, features, audience targeting, etc. Once the recquirements are properly addressed, the developer team can break them into small bits to carry out functions one by one.
Design and prototype planning
Design and prototype planning is like drawing outlines and boundaries before you paint. In this phase, software developers, designers, and clients collaborate to make clear-cut vision and user perspectives. Moreover, this helps developers to work creatively with respect to the specification and technical recquirements. After designing plans, they will implement operations to build a functional prototype. Therefore, developers can get a clear vision and scope regarding the performance of the project scope and goals. So you can forecast potential challenges and scale the work accordingly.
Coding and testing
Coding is the building block of an application. After designing, developers will begin analyzing to create a path to work on software architecture and functionality. This phase is for the developers out there, as they will be working with frameworks, libraries, and coding tools to streamline the development process. Moreover, there are wide varieties of programming languages used to develop and build applications. Once coding is completed, they conduct testing and debugging to deliver optimum quality. As a result, Software developers later test the coding to ensure it is free of bugs and errors. This process is referred to as testing.
Implementation and Integration
After the coding section, developers begin to combine the small coding bits divided at the very beginning. Just like assigning the pieces of puzzles, developers make sure that every bit is at the right place to portray the picture. Thus, the main priority of this phase is to make sure that coding and design are compatible and ready to deploy. In this phase, developers and teams can address compatibility issues and conflicts.Troubleshooting ensures it aligns with the architecture and follows code standards. Developers make sure that the libraries, classes, and functions are well-built.
Maintenance Stage
Here you can see activities like bug spotting, enhancements check, features, and upgrade checks. This enables developers and clients to improvise in areas and enhance software performance. The maintenance phase carries out functions such as performance graphs, bug reports, user reviews, scaling, etc. Moreover, a whole team of testers, developers, project managers, and the client will coordinate to address issues or suggestions to ensure seamless communication and the long-term success of the project.
Pheww, we are done! This is the "behind the scenes" of application softwares that's ever made.  Our software artists can fashion the right software and applications that bring life and leads to your brand. We have a decade of expertise in software solutions, and our proven track record helped in building client partnerships worldwide. Exclusively reach out to us by email at [email protected]; our keyboards are waiting!