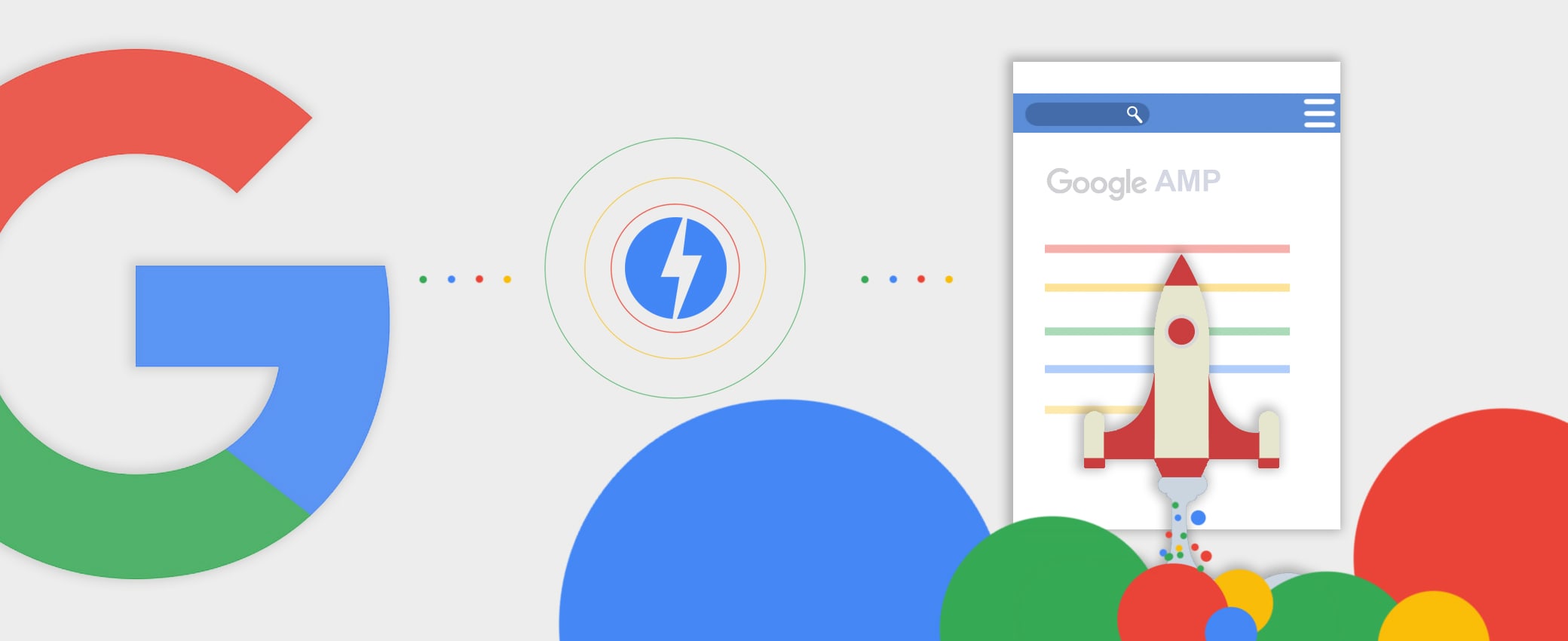 Have you ever wondered why it takes forever to load certain web pages on a mobile? That's because, the web page might contain a lot of rich and heavy content such as high-resolution images, large videos and many advertisements that make the page heavy. When heavy web content can take time to load on a web browser, it will take more time to load on a mobile browser. Since the mobile users are always looking out for information on the go, if their requested site does not load within seconds, it can be a huge disadvantage for the site. Moreover, mobile data is very expensive. The customers will either abandon the web site or look for alternative sites that load faster. AMP or Accelerated Mobile Pages can help gain customer attention and to retain them. AMP makes your web page load faster on mobile devices. A competent Web Application Development Company can help you to set up Google AMP in WordPress quite easily.
Google AMP strips down the heavy web content into a lighter version which can be loaded faster on a mobile. It creates an amp version of the website by trimming down the heavy load but including the entire content. Certain features such as analytics and advertisements will be stripped down too. There are a few important points to consider while setting up Google AMP for WordPress.
The first step is to download and install the Google AMP for WordPress plug-in. Once installed, activate the plug-in. You can change the header background, text color, and site's logo in the plug-in. You can also set your Google Analytics ID to track, though all options may not work in the AMP version. Once you have finished the changes, you have to save it. When you opt for custom web development, your outsourcing partner will add an extra 'amp' to your URL when you access the site from the mobile. Accordingly, when anyone tries to access the website from a mobile, the amp version will be loaded instead of the rich web version. But that does not affect the uniqueness of your website. Since the plug-in automatically sets the canonical tag, it does not consider your content as a copied version.
You can get an AMP version of your website with the help of a competent offshore Web development services provider. Google gives preference to AMP sites when a user searches for information through a mobile device. So it becomes imperative for your site to have an AMP version if you want to get noticed. When you Google for information using a mobile, the browser will first look for all AMP sites and then only list the rest of the sites according to its rank.
Outsourcing partners that offer
WordPress development services
will use the AMP for WP plug-in, since it offers better customization options to the users. This plug-in offer a lot of functionalities that you can use to customize such as turning the advertisements off and on and options to customize the content that's displayed on the amp version. It also allows you to set up the social media comments and support for embedded content.
Since it involves a lot of technicalities, WordPress development and customization is best outsourced to a competent outsourcing partner.