Social media optimization ( SMO) refers to the use of social networks for incorporating and improving brand recognition and online presence. With so many companies making use of social media, optimizing your profile to drive the best results is essential. Optimization of social media will help you boost your social campaign and drive more leads and sales for your company. Here are some specific tips on how to potentially maximize your business' social media presence.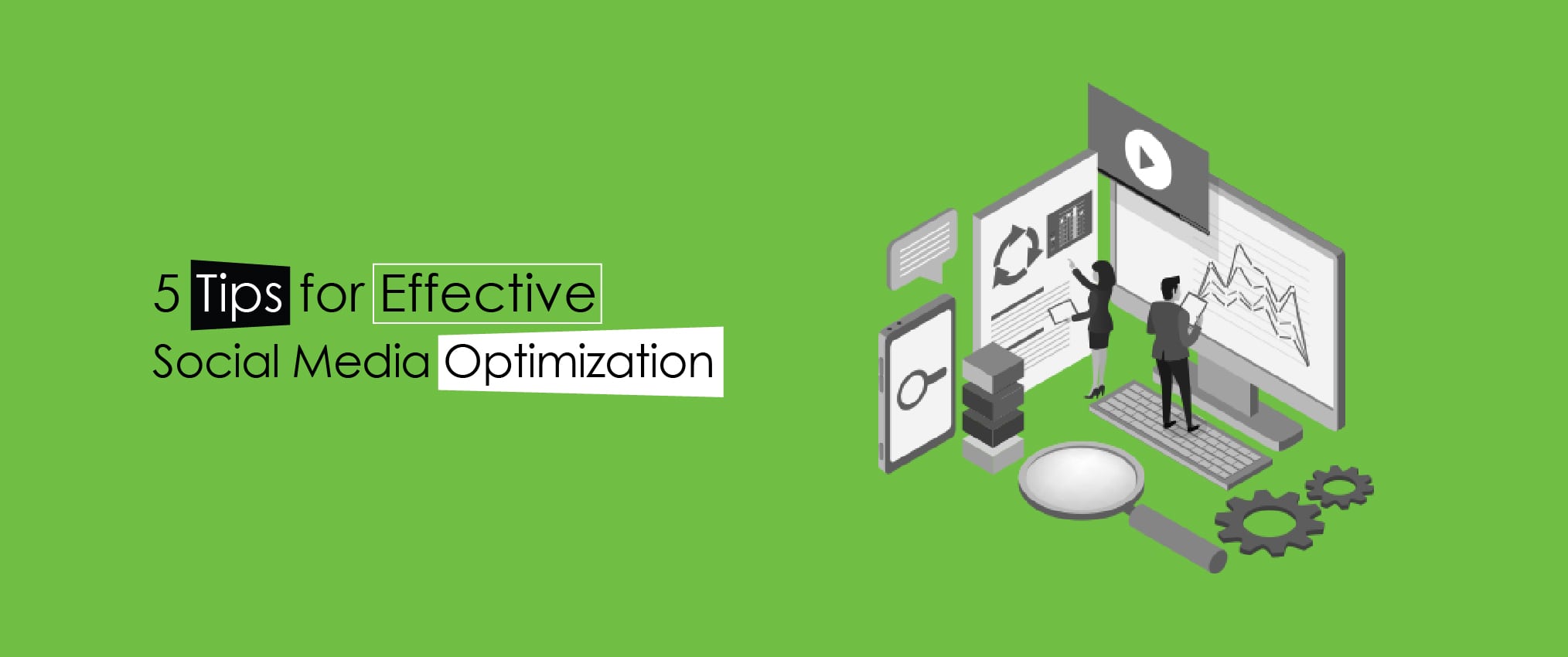 The optimization of the plan
If you want to succeed in your attempts to optimize social media, you have to constantly refine your plan. Social media is changing and expanding so your strategy needs to adapt to it.
Start by making sure you have specific objectives and goals. For your social media strategy, you should be mindful of what you want to achieve. If it's through visibility to the brand, driving leads, or gaining sales, you need to know what you want to achieve.
The keyword research
Understanding your customers does benefit you in every way. Research which are the topics and keywords your audience searches the most. Optimize your page accordingly which will let you easily reach your audience and drive more of them to your page. 
Social media specific keyword tools can be used while choosing hashtags and keywords for your campaign.
In social media, people use different keywords than they do while browsing online. When you don't know where to start with keywords, you can depend on a Social media optimization services providers to help you find the right keywords for your campaign.
 Optimize your profile and content
The framework starts with your social media profile. Building a social media profile is simple, but many businesses don't take the opportunity to optimize their profile. Optimizing your social profile is an excellent strategy to help push more value-added traffic to your site. You should optimize your profile photo, user name and bio according to your industry. 
Sharing good content is a crucial step for successful social media marketing. To tailor your content to your audience if you want to do the best social media optimization. You can refine this content by basic processes like checking the headlines. 
 Use hashtags
Hashtags are a unique element of social media. One of the best social media optimizationtechniques is to incorporate hashtags into your campaign. Hashtags are a great path to find out existing and trending topics. 
Hashtags encourage you to do higher. It makes it easier to find your content, even if they don't follow your business. This is a perfect chance for you to extend your reach and gain new leads.
You mustn't use hashtags without purpose. Don't ever use meaningless tags on your social posts to attract traffic. Choosing your hashtags requires a strategy. So be brave and brainstorm for your hashtag. 
Monitor your campaign
It is important that you track it while you execute your social media marketing campaign to ensure its effectiveness. If you want to regularly optimize your social media campaign, track metrics that will help you better understand the success of your campaign.
You can track, via your website, the number of likes, retweets, follow-ups, comments, and conversions you receive. Those are perfect metrics to track for your campaign to ensure you 're driving outcomes.
You may find difficulty while handling both SMO and core business simultaneously. You can give away these tasks to any SMO service provider who is highly reliable and renowned. Firms like Allianze Technologies help you to save your time and money by providing effective SMO services. Drop a mail to us at [email protected] to know more about our services.