Your website is your online identity! The website has now become one of the most important ways of lead generation apart from the conventional and modern media. It serves as your online address, showcase, marketplace, portfolio and everything you want it to be for the virtual world. Website design, hence, becomes a critical factor to consider to boost your organization's customer engagement process. Businesses typically depend upon an offshore web development company to design and develop a top-notch website which has an excellent user experience and easy user interface. Here are some significant steps for improving your website design: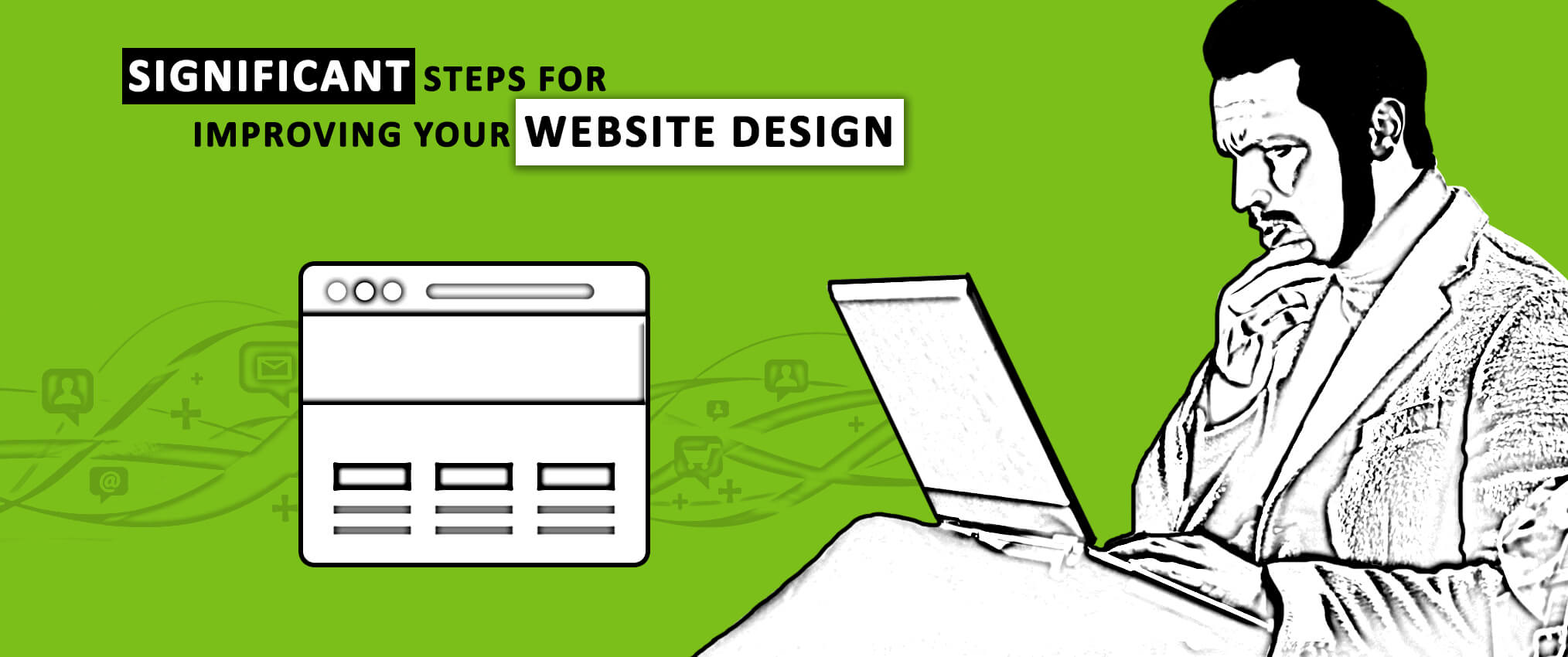 Responsive Design
Responsiveness has become the need of the hour! People have long-forgotten desktops & laptops, and are fast-adopting smaller handheld devices that use advanced technologies to provide maximum usage. Competent web design services providers would always ensure responsive designs as they understand the need for maximum engagement for the benefit of the business.
Social media
Social media sharing is a must if you want to reach out to maximum audience. Including social at design level makes your website and content more shareable. This ensures better social media engagement on your website. Social media networks are amazing lead magnets which every business is making the most. Images, text and video contents are regularly posted on social media by businesses to reach out to and engage more people across the globe.
SEO
One of the major requirements of websites nowadays is Search Engine Optimization. Websites are used for maximum coverage across the globe and for superior engagement. SEO makes sure that your website gathers maximum visibility locally and globally. One of the must-haves of an SEO is responsive web design which we have already discussed. A comprehensive SEO will offer more than keyword-optimized content. There needs to be creativity, innovation and quirkiness that people notice instantly and start sharing without hesitation.
Call to action
People have very little time these days! While getting them to think is desirable, expecting them to think and act will amount to losing an opportunity. That's why your website and posts should have an explicit and compelling call-to-action. The call-to-action will urge the audience to take a step further to click to read, purchase, share, register or whatever else is the business requirement. Typically, the audience is well-educated and know the rules of the online game well. So, a plain call-to-action may not be as effective as a creative and quirky one. It is required nevertheless!
Good Navigation
A smooth and effective navigation through the website must be possible. Opening too many pop-up windows, drifting away to outside websites etc. can distract the audience. While following a familiar format help the customers, it should not feel monotonous or repetitive. Easy navigation is also an important requirement for better SEO ranking. Whether you are considering CMS website development or a functional website, easy navigation is a must or else, the drop-rate will increase which will adversely affect the SEO rank.
There are more aspects such as the aesthetics, technology, content etc. that also need to be given ample importance to gain optimal results. Outsourcing website design and development ensures that the latest trends and technical requirements are well-met.