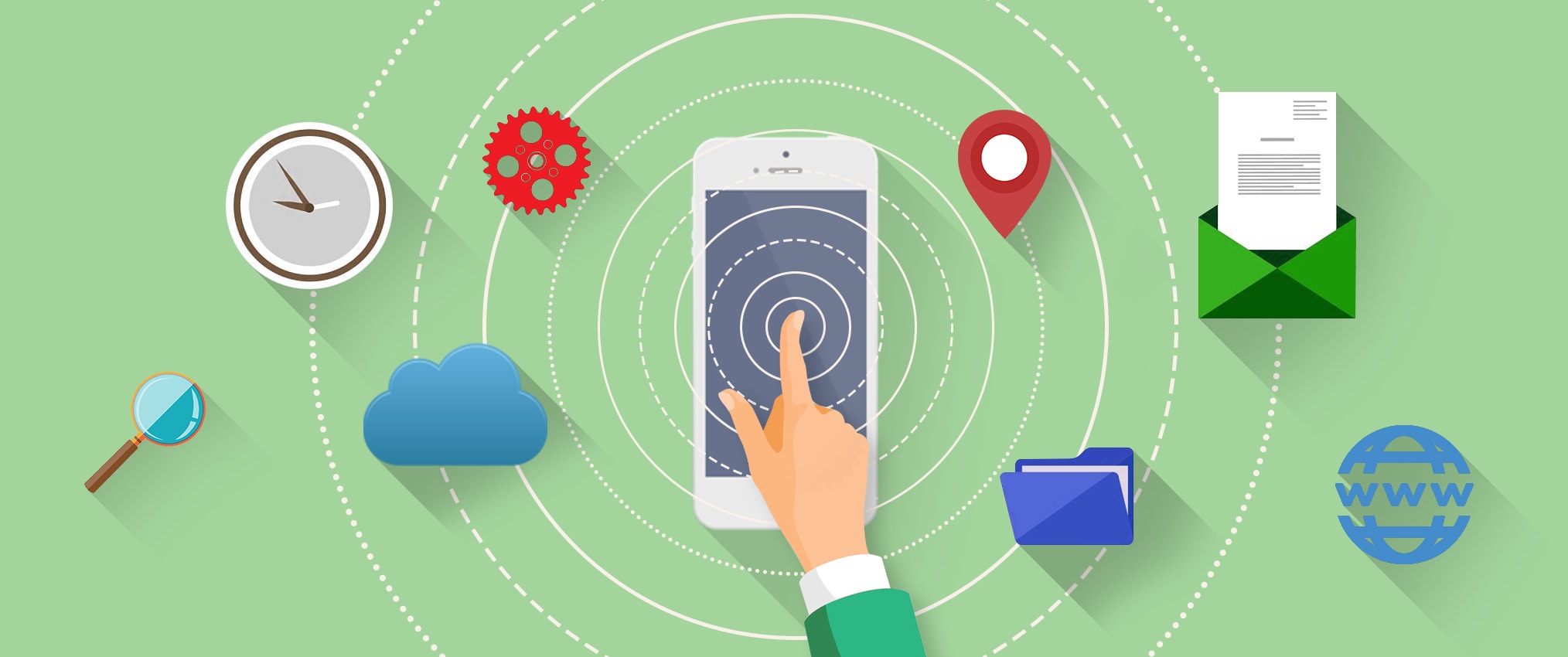 Novel ideas attract more clients. So every company is in search of innovative and path-breaking ideas to adopt which will attract more potential customers to their websites and mobile apps. With the mobile apps getting more popular among the users, most of the companies try to interact more with the customers using mobile interfaces that are attractive and easier to use. When they outsource mobile app development services, they are always looking for the most innovative methods used and trending technologies in use. One of the interesting trends in the mobile world recently is to use gesture controls which do not want the user to be actually touching the screen. A gesture has replaced the need to click many buttons to get something done. But it is still being debated whether or not to prefer gesture controls! Here are some points to ponder before you decide upon the Gesture Controls for mobile interfaces:
Gestures have made things easier
Since a majority of the people work with smartphones with touch screens, they are so used to touch gestures for zooming in and out and scrolling through large documents that they find it difficult to do these otherwise. Touch gesture controls definitely make the mobiles work smarter and more user-friendly. The only issue is when the screen is accidentally pressed and things go wrong! When you approach mobile app development services India, you can discuss the extent to which you want gesture controls to control your mobile app. It also depends on the mobile device's capacity and the platform being used – Android / iOS / Windows etc.
Gestures are user-friendly
When you have a new user migrating from Android to iOS, it is definitely going to take a while to get used to the iOS environment to get things done. Gesture controls are similar irrespective of the mobile platform since people are used to using gestures that are common such as scrolling, zooming, clicking and double clicking using the finger touch. Though gestures are used by all, some still feel that they are not developed well enough and that's one reason many people still fumble with touch screens. If you request your iOS development services provider to use progressive disclosure in your apps, it makes your app more user-friendly. Hourglass, small popups that show the progress or result of a particular gesture etc is part of the progressive disclosure.
Making mobile apps more user-friendly
If you want your mobile apps more user-friendly, you can use the following method of intimating the customer for a particular event, providing a hint on screen as to how it can be done and providing a simple to understand feedback in terms of a small animation or thumbs up sign letting them know that it was done successfully. This approach will make your app the most desirable to use even by a novice mobile user of any age. It can increase your brand's popularity as more users will prefer to use such an app created with the help of offshore mobile app development services since it requires much expertise in the latest technologies.
The cue is to use touch gestures as much as possible as it makes your app more user-friendly and faster. Hire the experts if you afford that or outsource the work to the experts which will prove to be time and cost efficient.