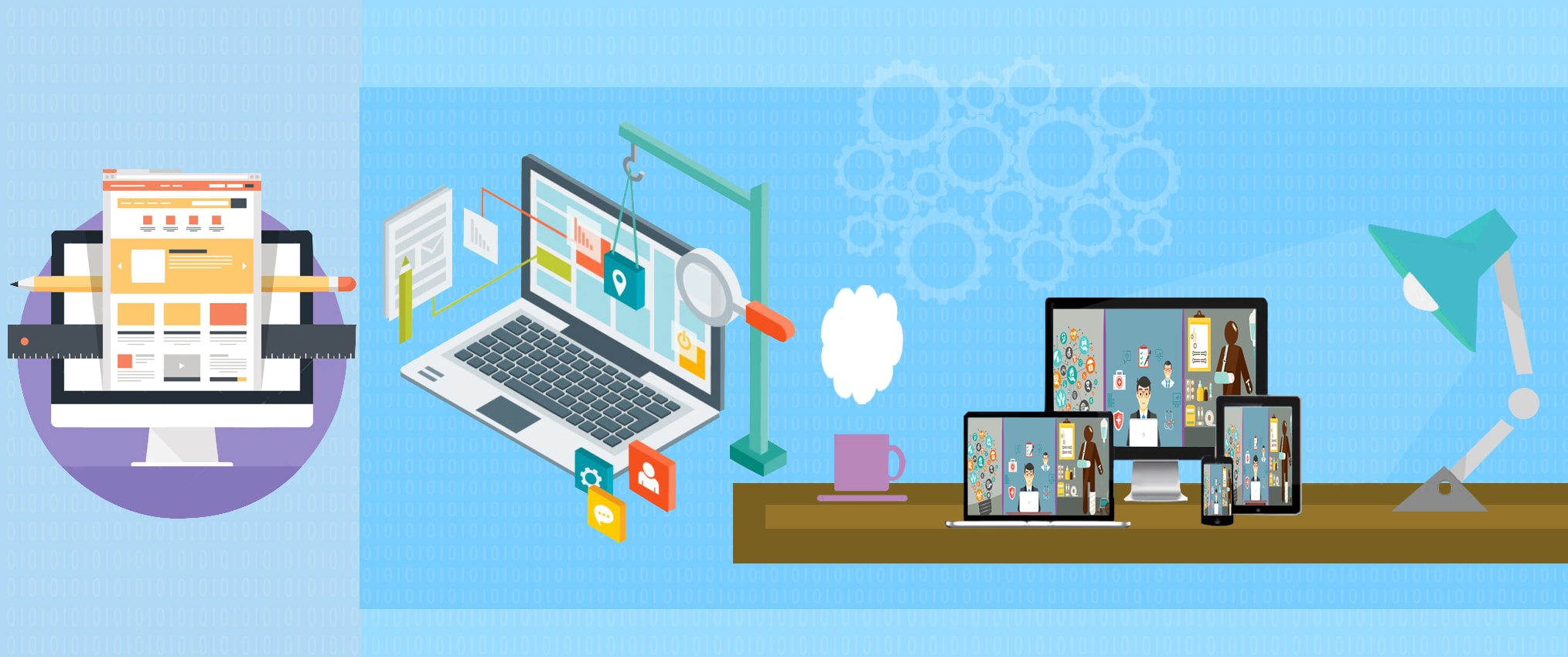 A good website in today's digital economy is very essential for the success of small businesses. With changing trends, client's needs are also changing. Businesses should equally focus on core product or service and web design trends. A modern website must be designed with creativity to fascinate people and to engage more number of users. Modern web designs are very crucial for business success. Interestingly, a crowdsourcing platform can be used by businesses to bring in innovative and affordable ideas that are more likely to be loved by the people they target.
Important points that highlights significance of Modern web designing trends
An innovative and unique design fascinates customers and helps to communicate directly with ease
An innovative website plays important role in conversion of visitors to customers
Helps in reducing marketing and advertising expenses
Helps in promoting small businesses worldwide
Designing a website well really matters a lot for generating traffic & enabling an improvised user interactive conversion. Small businesses face the challenge of being price competitive. Many of them don't know Crowdsourcing platform which is a sourcing model in which individuals or organizations can use contributions from Internet users to obtain needed services or ideas.  With the help of Design Crowdsourcing, you get exposed to a huge crowd of talented graphic designers who offers the best design for logo, web and graphic design. This will help you to generate new business strategies at an exponential rate.
However, while designing a website, a designer must note the following
Navigation – Website design should be creative and innovative to understand and navigate.
Brand consistency – Brand is always remembered with the logo.
Logo design should be eye-catching and must be in such a way that it gets registered in one's mind forever.
Content of your website- Content of your website plays a crucial role in helping your potential clients to find what they require and taking you one step ahead towards a successful business.
Building trust among your customers.
Interesting trends for making your business website design perfect
Use of flat design keeps website clean, simple and modern giving better experience to the users.
The responsive websites are in demand; the clients always follow a responsive website. It will allow them to hear and visualize the facts and then subsequently push for it.
3-D effects in website designing has become new trend
Representing data in info graphic technique enables to present a lot of information in a small arena. It possesses eye-catching effects, and uses the combination of typography, shapes and bold color schemes in a creative way that intrigues viewers.
How and When to Invest in Modern Web Design?
It's fun to imagine your website visitors experiencing a mind-blowing 3D interaction on your site, or forwarding your page to their friends to share your innovative new design. But it's going to be costly unless you opt for web design crowdsourcing. Ask yourself the questions below to determine whether or not investing in the trends makes sense for your company:
What does my website need to do?
What's my budget?
What expectations exist in my industry? Be it for logo design or website design as such!
Decisions about how and when to pursue a more modern website design don't occur in a vacuum. Instead, your answers to the questions above will help you decide when it's time to update your website – and when it's better to invest your marketing dollars elsewhere.